Youtube is a great platform providing free entertainment and education options in multiple languages. As much as we all love video content available on Youtube, interacting with other Youtube users is no less fun.
If you comment on Youtube a lot, you may have been wondering if there's any way to find all your comments you once posted.
How to See All Your Youtube Comments?
Here's how to quickly find all your comments on Youtube
Step 1: Sign in to your Youtube account

(The one you post comments from)

Step 2: Click History in the left-hand navigation

(It's right on youtube.com home page when you are logged in)

Step 3: Select Comments in the right-hand panel
Or simply click this link to get to the comments page (when signed-in to your Youtube account).
How to Find Each Individual Comment Thread?
To locate each of your comment in the actual thread on the video page, click "Commented on" or "Replied to":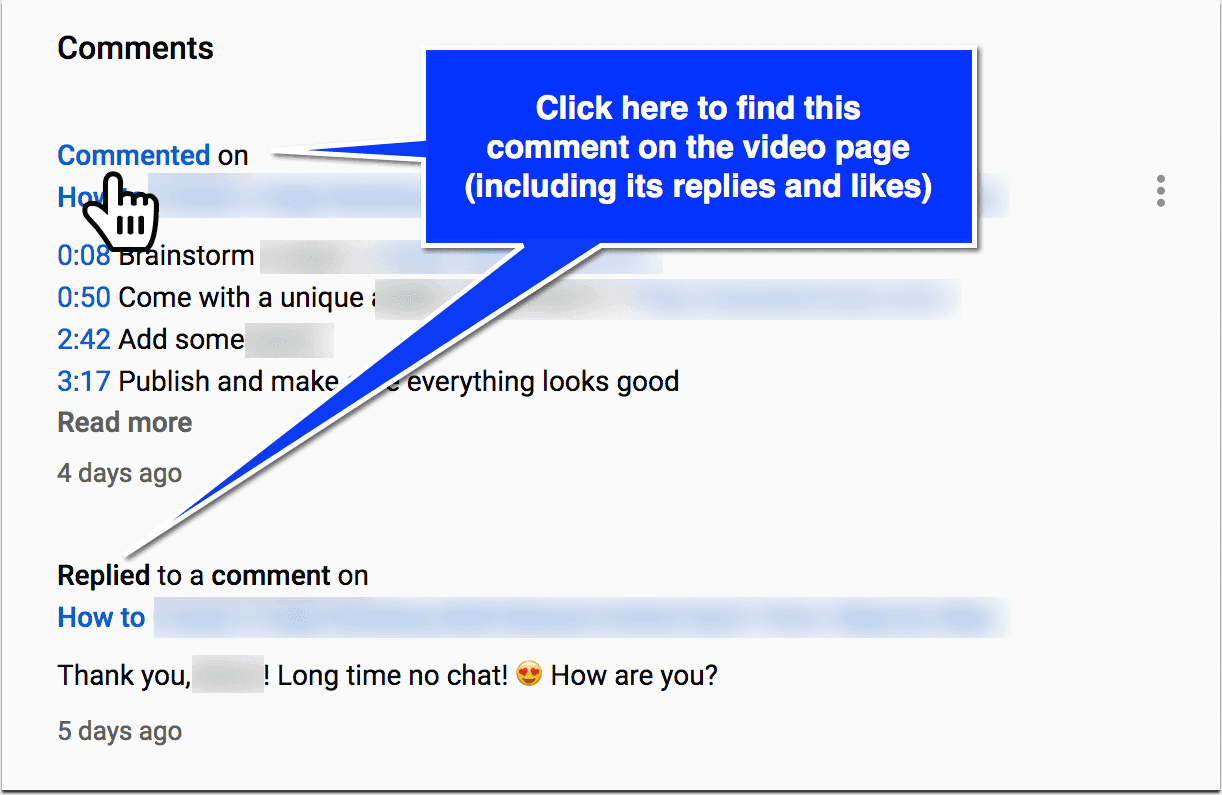 Clicking "Commented" and "Replied" links will take you the actual comment on the video page where you can see if anyone replied or liked your comment. From there you can also delete or edit your comment.
The layout may be a bit confusing, so you may find yourself clicking around in an effort to see your comment in the actual video thread. Don't feel bad: Even experienced Youtubers get confused over Youtube usability.
How to Search Within Your Youtube Comments?
There's no native way to search within your Youtube comments, but you can do the following:
Go to your Youtube comment history
Keep scrolling down until you load all of it
Hold COMMAND (Mac) / Ctrl (Windows) and press F key to search on the current web page
Type your search term in the browser search box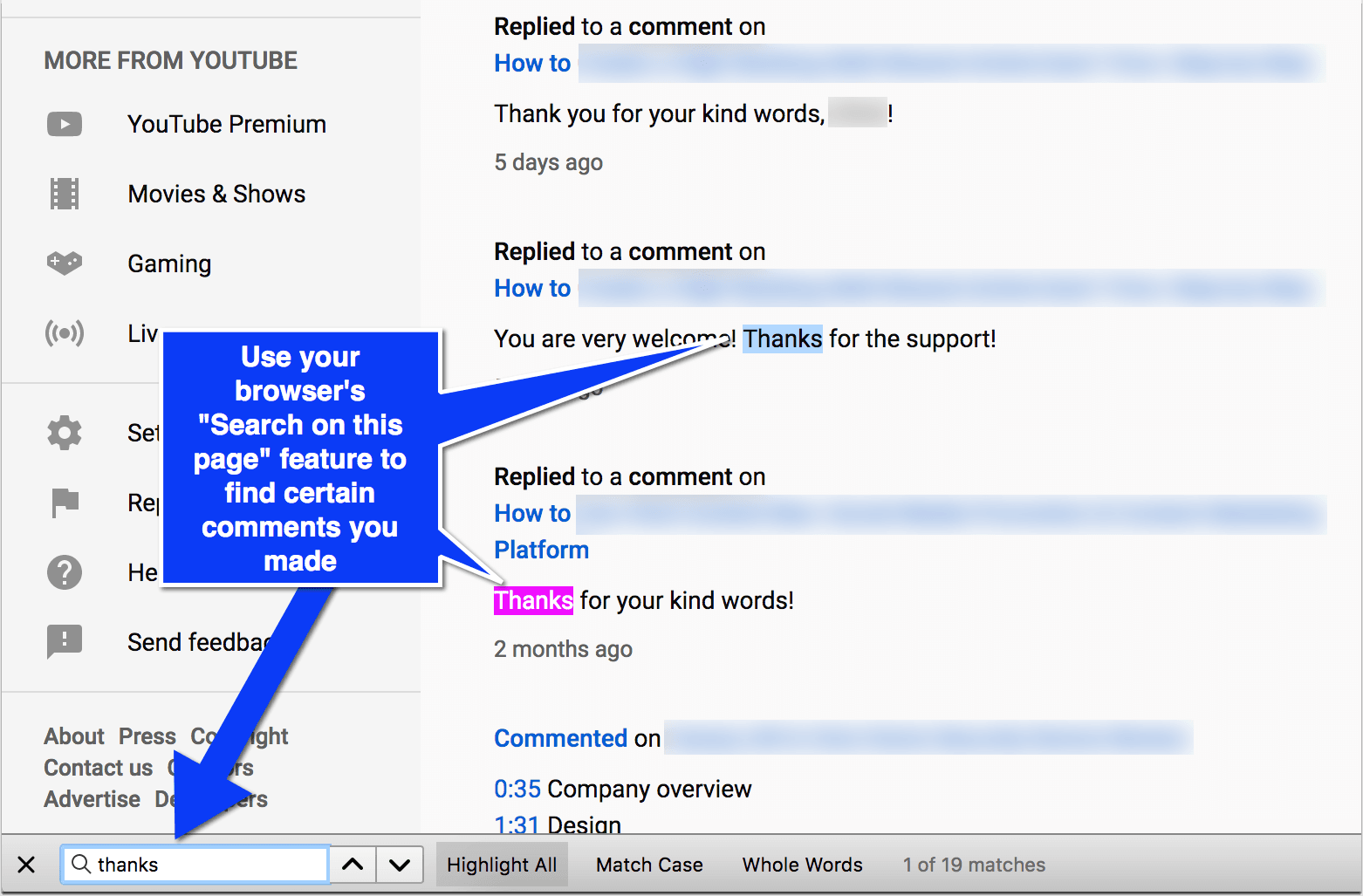 How to Find New Replies to My Youtube Comments
To find new replies to your Youtube threaded comments (to further participate in the conversation), check your Youtube notifications icon in the top-right corner. If there are any new replies, it will display a number.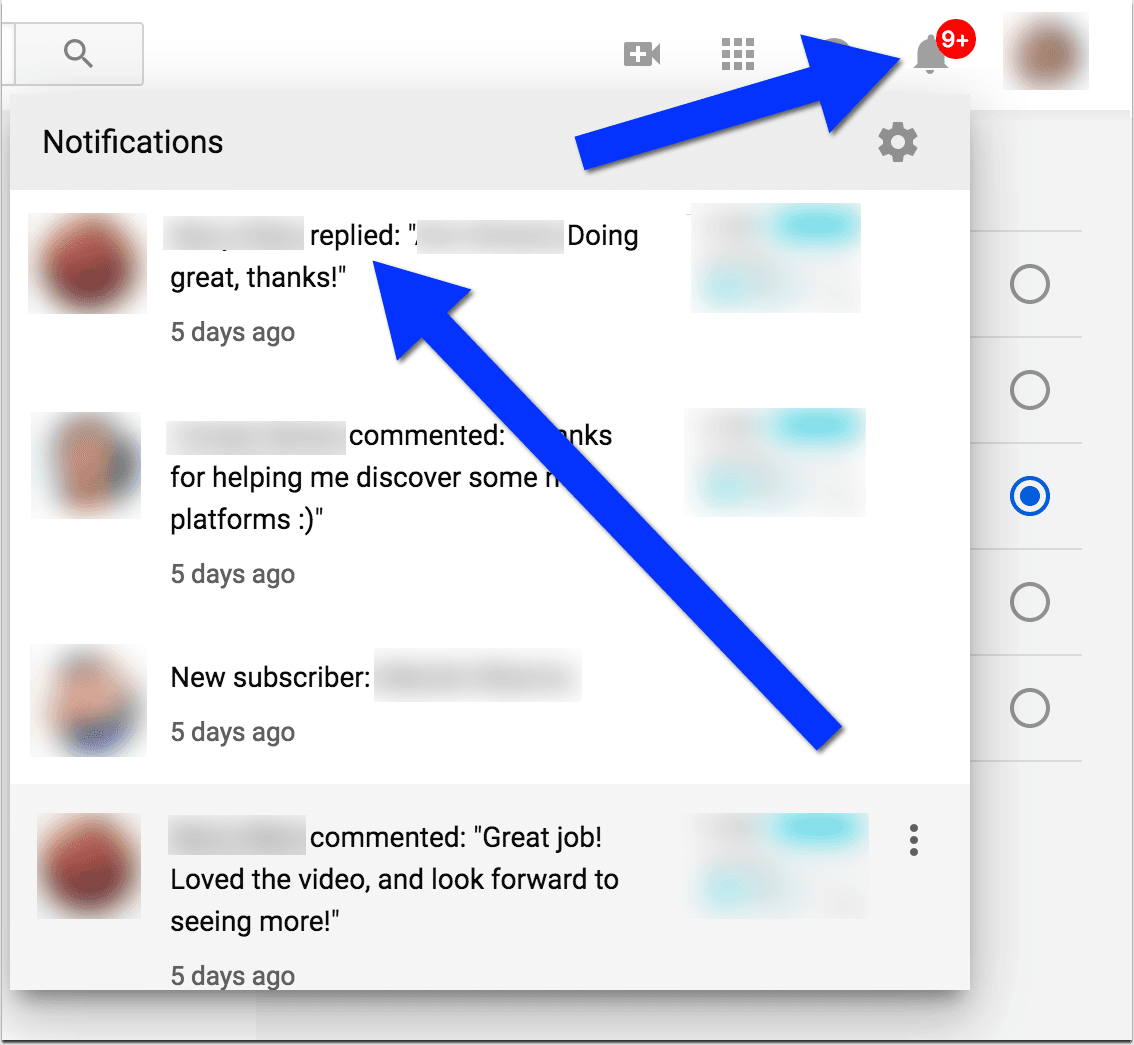 Youtube notifications show updates on all the activity including new Youtube subscribers, new comments to your video and new replies. So you may have to scroll down to find the actual replies.
You can also control what you want to see in your Youtube notifications here: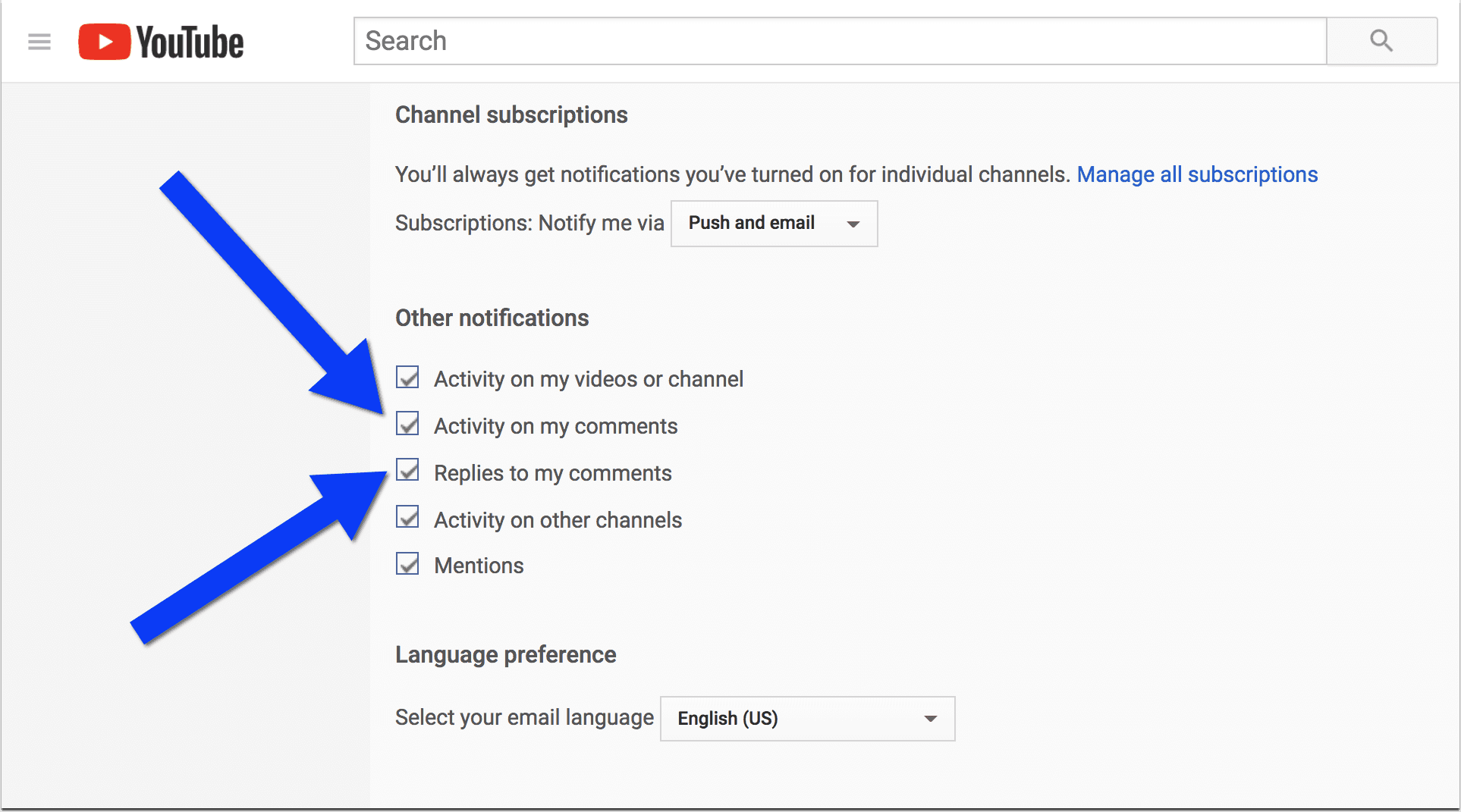 How to See Your Comments on Youtube NOW
Login to Youtube (using your Google account) and proceed to this page to find your comments on Youtube
To find your comment within a Youtube video thread, click "Commented on" or "Replied to" on that page
To search within your Youtube comments, scroll down the page to load all your comments and use your browser's "Search on this page" feature to find certain comments you made
To find recent replies to your Youtube comment, check Youtube notifications
The ability to leave and reply to comments is what makes Youtube a social network. It's also what makes us return to the same video again and again. Online video content is fun but it's the social media aspect of it that makes it addictive.
Please let us know if you still have any questions on finding and searching your comments on Youtube.