Despite a popular misconception, you cannot download, edit or re-publish any digital image you find online. Any digital photo may be someone's intellectual property.
There's a way to search the web for photos whose authors have explicitly given permission to re-use it elsewhere.
Google image search is one of the best ways to find high-quality images which you can legally use on your own website as well as download, edit, and print.
It has a huge index of high-quality photo sites offering a variety of useful search tools allowing you to find photos based on your current needs.
How to find copyright-free images in Google Images
Proceed to images.google.com
Type your search term
Click "Tools" right under the search bar to open advanced image search options
In "Usage rights" select "Labeled for reuse with modification"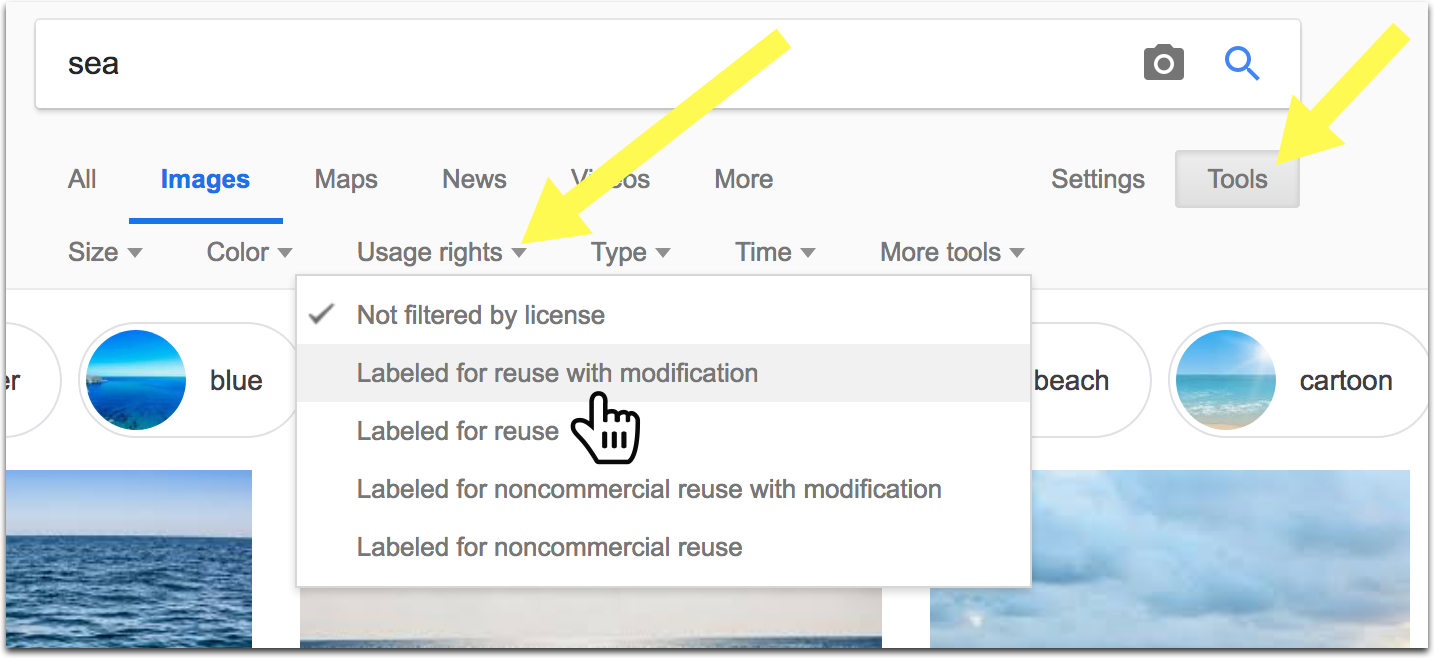 Google has a variety of free photo websites in their index including best-known ones, e.g. Wikimedia, Pixabay, Unsplash , Morguefile, etc., so using Google you can actually search all of them at once.
Open any picture in a new tab and make sure there's a clear note on how you can use the image there: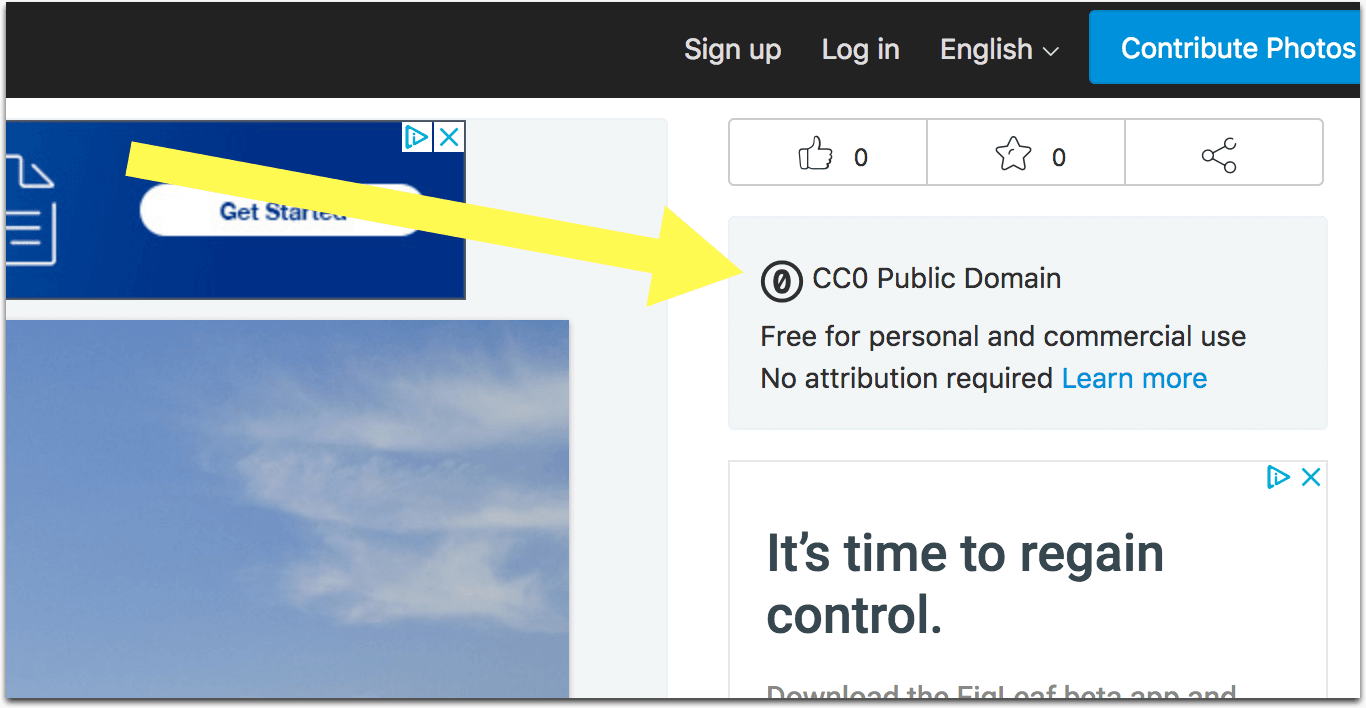 Keep in mind:
Even though, you may see "No attribution required" note there, it is still recommended that you do attribute the source (especially if you are publishing it on your own website) to protect yourself. If anyone tries to claim ownership, you'll be able to quickly find where you took the image from (and in case of a deleted source page, use archive.org to bring the page up and prove you were using the clearly stated copyright rules)
If you cannot locate the clearly stated copyright notice next to the image, make sure to contact the author of the picture and request a permission to use it.
How to Use Google's Reverse Image Search to Find Free Images
You can also do without any keyword and use Google's reverse image search to find similar images to yours. This option is very handy to have if you want to find your perfect image.
Use the little "Search by image" icon right within the search bar to download your image from your computer or use the image URL from the web: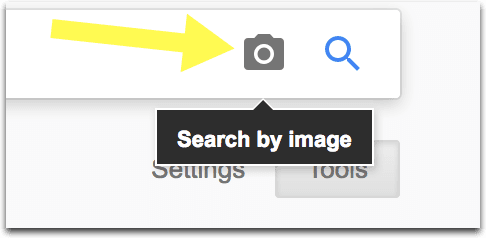 Google will process your image, identify its topic and suggest you some "Visually similar images":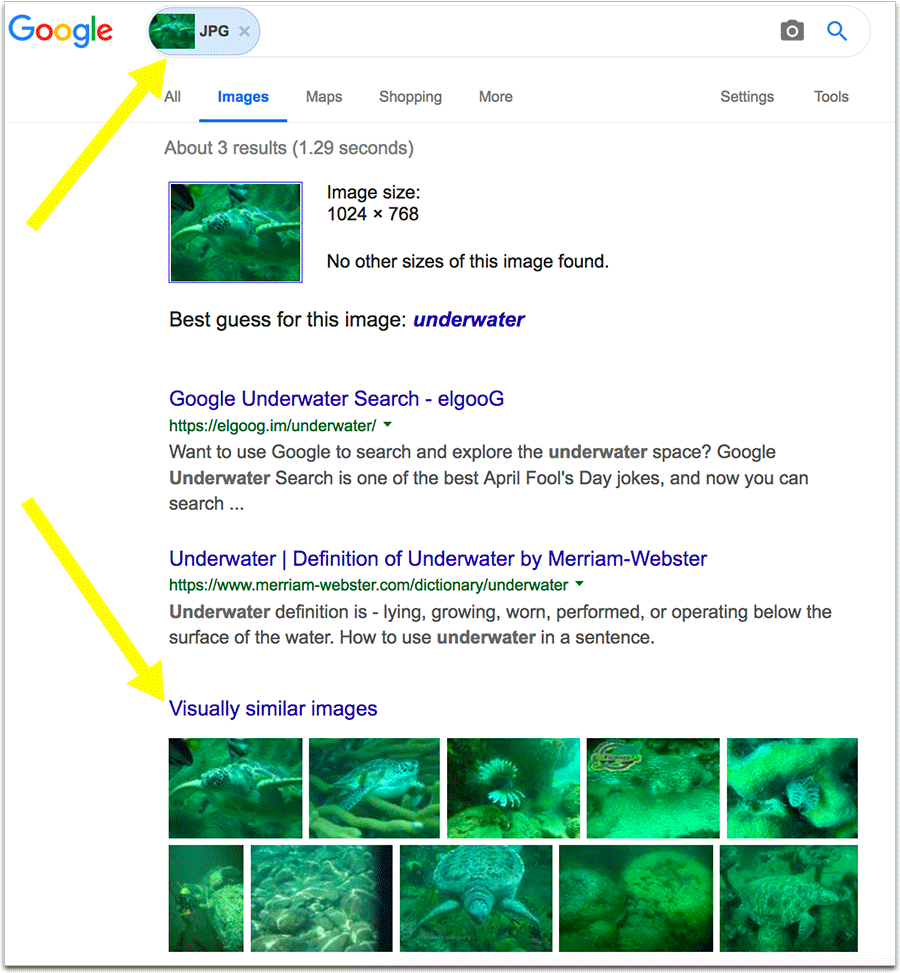 A quick guide to different image usage rights…
There two major types image license:
1. Public domain pictures:
The author basically rejects their copyrights giving you the full rein as to how you want to use it. This means you can publish this image, edit or compress it, and even use for commercial purposes.
2. Creative commons images:
This is a non-profit initiative promoting open content and allowing copyright holders to publish visuals and allow reproduction. There a few sub-types of Creative Commons license: Those allowing only non commercial re-use, those (dis)allowing derivative works, etc.
All Creative commons licenses have one thing in common: You need to cite your image source.
Attributing involves mentioning the author name and linking to the actual page where you found the image.
To keep you from getting overwhelmed, here are major types of images that are available for reproduction:
Label
License type
Commercial use?
Can I modify* the image?
Must I reference the source?

Public Domain Images (NO copyright)

Yes
Yes
No
(But you may want to keep track and/or reference the source anyway)

Attribution Generic

Yes
Yes
Yes

Attribution-ShareAlike

Yes
Yes
Yes
(If you edit, you need to publish under the same license)

Attribution-NoDerivatives

Yes
No
Yes

Attribution-NonCommercial

No
Yes
Yes
*Modification means cropping, using your own color adjustments or visual effects, including your logo or any kind of text, everything that you are able to do with online image editors like Movavi or an app like Photoshop.
Here's more a detailed explanation of each license. For all but free Public Domain license, it may be still the wisest to request permission, if you want to use the image.
Attribution Generic is the most common one under Creative Commons License.
How to Find and Download High-Resolution Photos for Free?
I love using Google tools because there are so many handy options you can play with. For example, you can find high-resolution photos by using "Size" drop-down: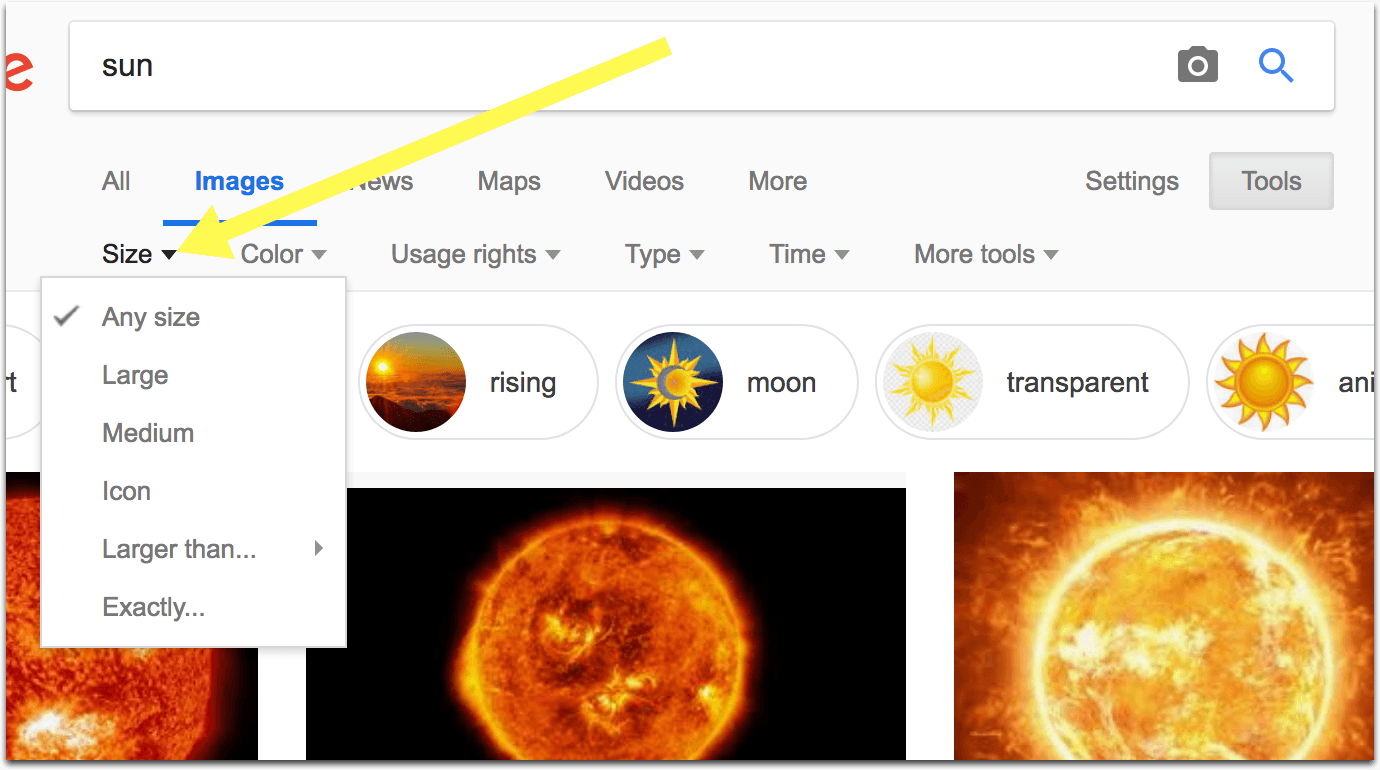 [Select "Large" or if you know your minimum size, select "Larger than" option to find high-resolution images]
Note: To see image sizes right within search results, click "More tools" and there "Show sizes":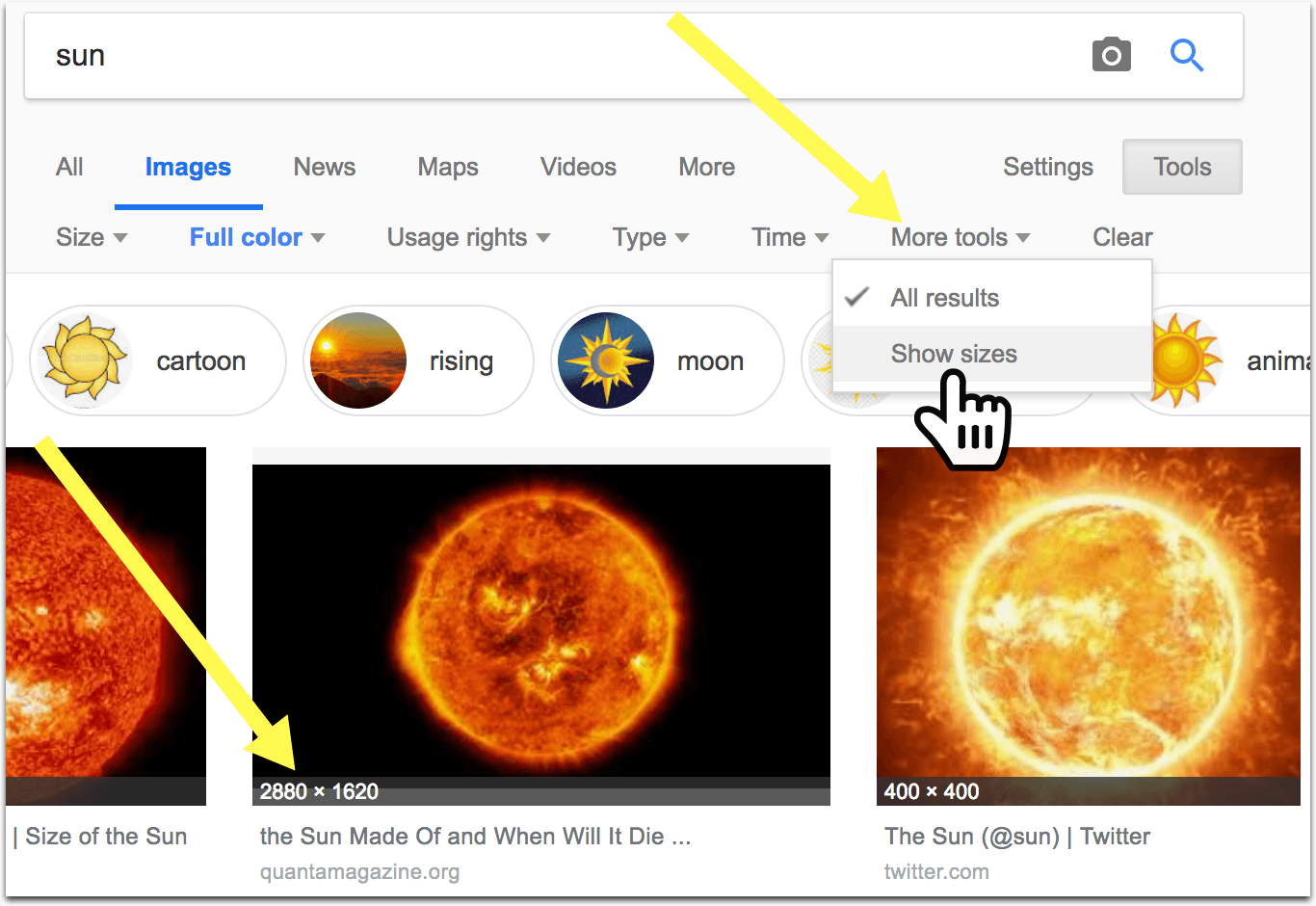 Furthermore, using Google you can filter free image search results by color. Here you can choose from the following variety of options:
Full color
Black and white
Transparent (I usually use this option when I need to find free art for my designs)
Any of the listed 12 colors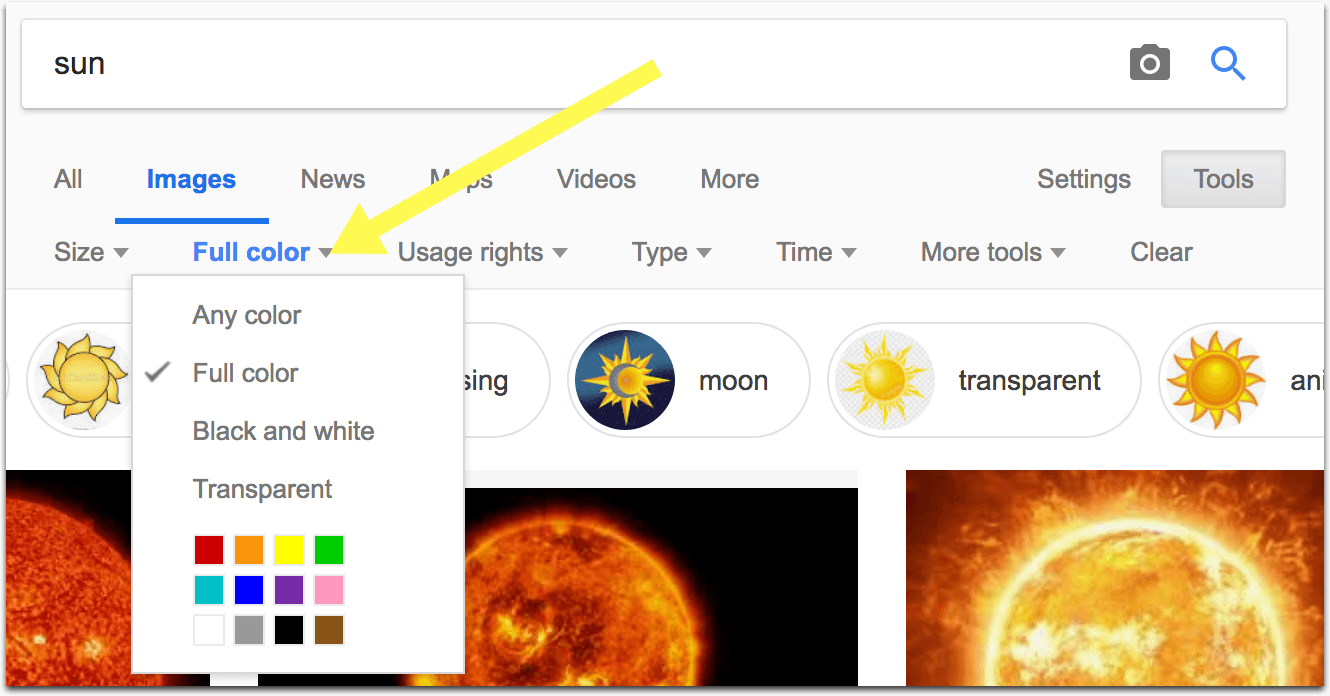 Finally, using Google you can restrict search results to pictures with faces, photos, line drawings (for illustration search), clipart or animated GIFs.
Now that we know the tools and steps, let's answer some common copyright infringement questions:
How to Avoid Copyright Infringement on the Web?
Is it legal to use an image from Google Images?
Google is not the image repository. It's just a search engine: It will show you the options but it remains your responsibility to actually check the source page and make sure the image can be used (or as for permission if there's no clear copyright statement there)
What is a royalty free image?
Royalty free images are those images you need to pay for the license once. That being said, "free" in "royalty free" doesn't mean the image itself is free (which is a constant source of confusion). The "free" in this case refers to "royalty" meaning that, once purchased, you won't have to pay additional royalties.
How do I know if an image is free?
If an image is free and can be used on your own website, there will be a clear note on that next to the image. If there's no such a note, it should be assumed that the image is under copyright protection of its author.
How to find free stock photos that aren't terrible?
Stock photography is not necessarily free. Again, read copyright notes next to each image carefully, and always contact the author when in doubt.
There are lots of beautiful stock photos available online. Use Google tricks above to find high-resolution ones that you can safely re-use.
Is it legal to print pictures from the Internet for personal use?
It is illegal to download other people's copyrighted images to your computer, so to be on the safe side, download and print images that are labeled for free public re-use.
How to find copyright-free images NOW
To quickly recap everything in this article, here's a quick free image search checklist for you:
Type your search term in images.google.com and click "Tools"

Or upload your own image to find similar ones using reverse image search
Filter results by "Usage rights" to find Labeled for reuse with modification
To find high-resolution photos, select "Large" in the "Size" drop-down
To see each image size in search results, select "Show sizes" in "More tools"
Open results you like in new tabs to make sure there's a clear copyright note on each page
If you struggle to find a perfect image, refine results using other options (search by color and type)
Always cite image sources (even if not required). From personal experience, it's just safer that way
Here you go: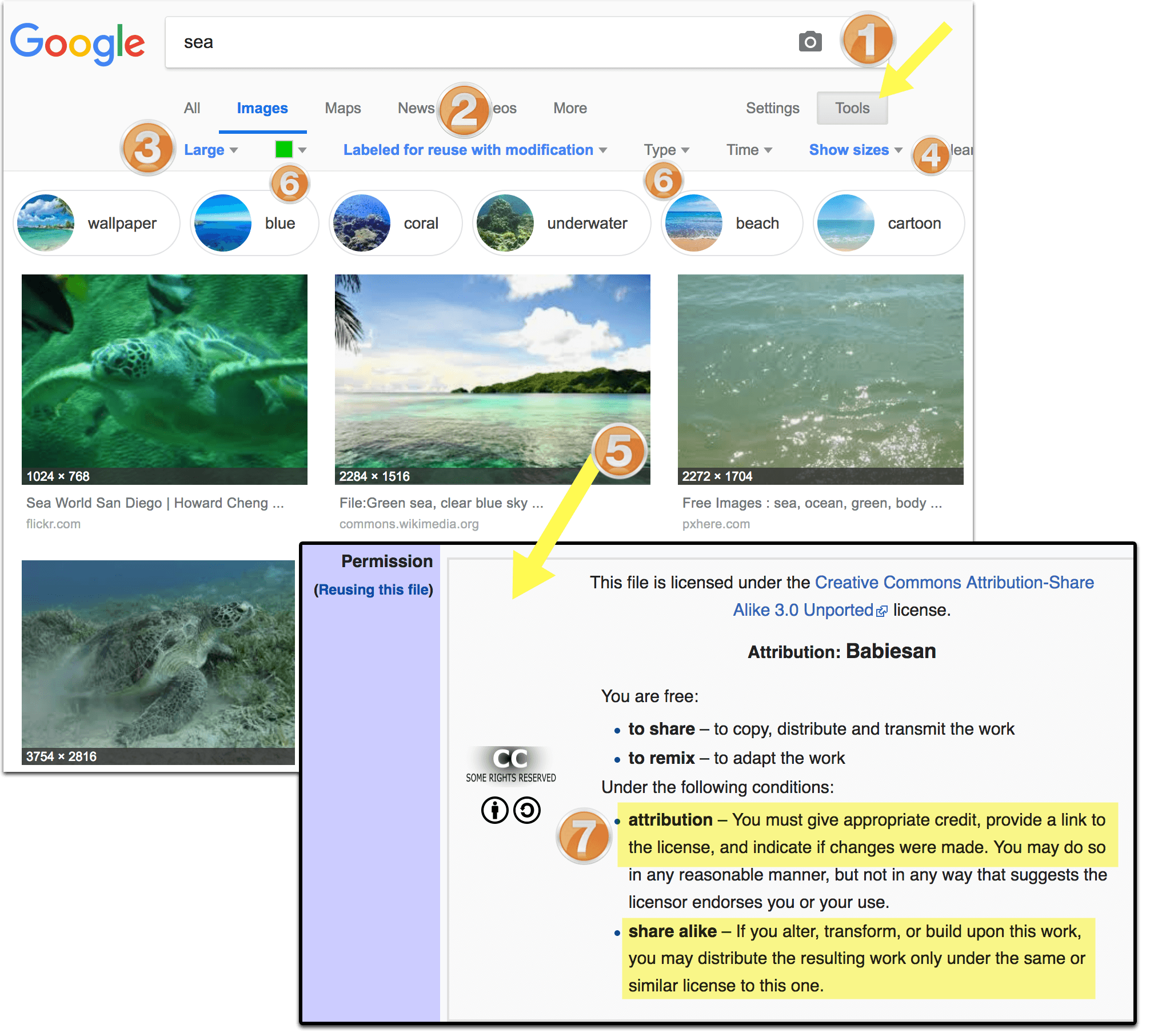 Disclaimer: This article was not written by the lawyer and this is in no way legal advice. To be on the safe side, always contact an author and seek actual legal assistance if you need more information on US copyright law.
And where do you find images that are NOT copyrighted?