Twitter is notorious for sending bulk email notifications, and sometimes introducing new types of notifications that you are automatically opted in for.
If you want to keep your email inbox clear of Twitter email notifications, here's how to stop them:
How to Stop Getting Emails from Twitter Mobile App
Go to your Twitter app om the home screen of your mobile device
Tap on the settings icon in the top-right corner
Tap on "Email notifications"
Disable "Email notifications" option on top of the screen
Click "Done"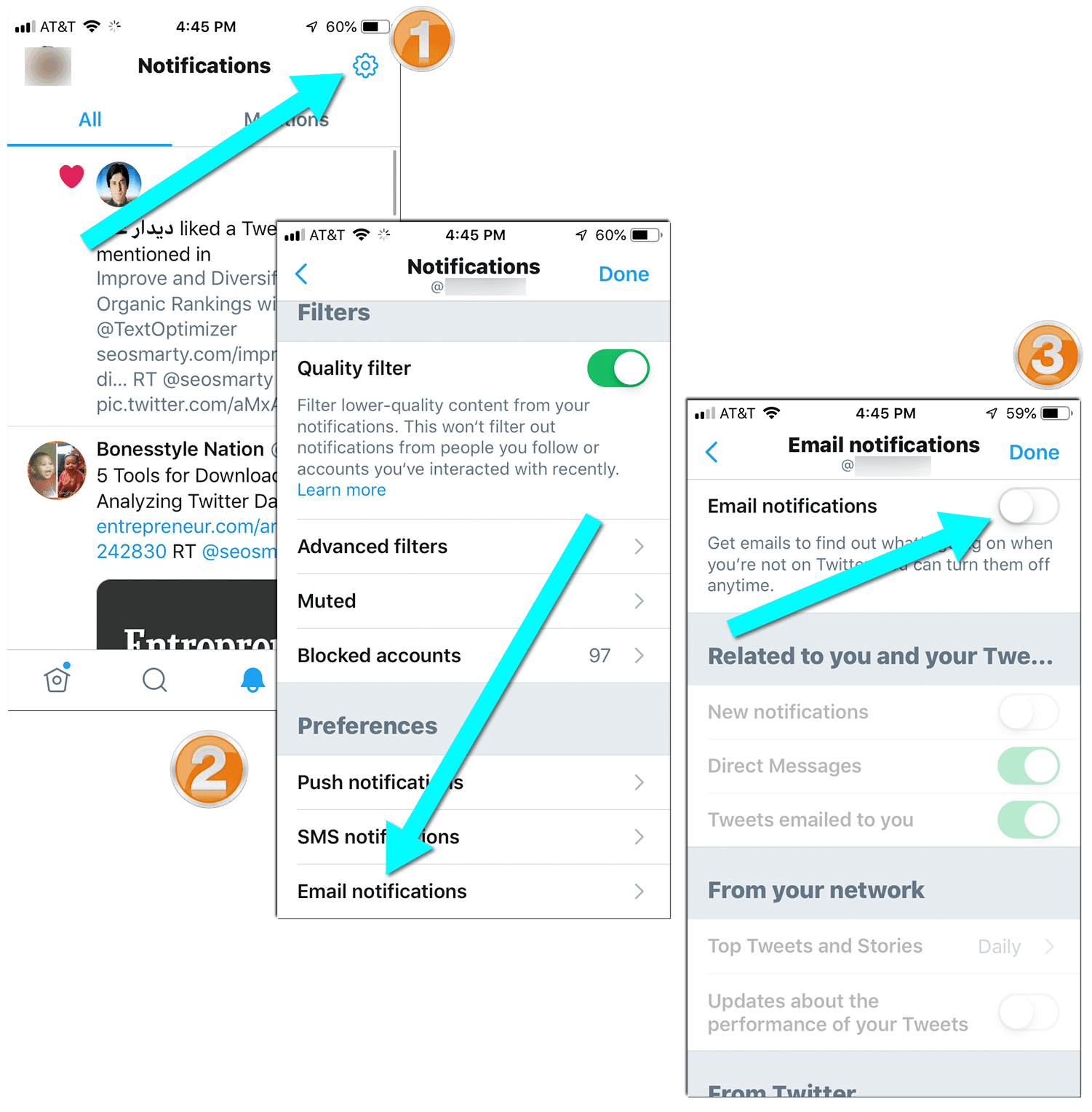 How to Stop Getting Emails from Twitter on a Desktop Browser
Log into Twitter using your preferred browser
Click on your profile picture in the top-right corner
Select "Settings and Privacy"
Click "Email notifications"
Select "Turn off" next to "Email is enabled"
Here's Step 1: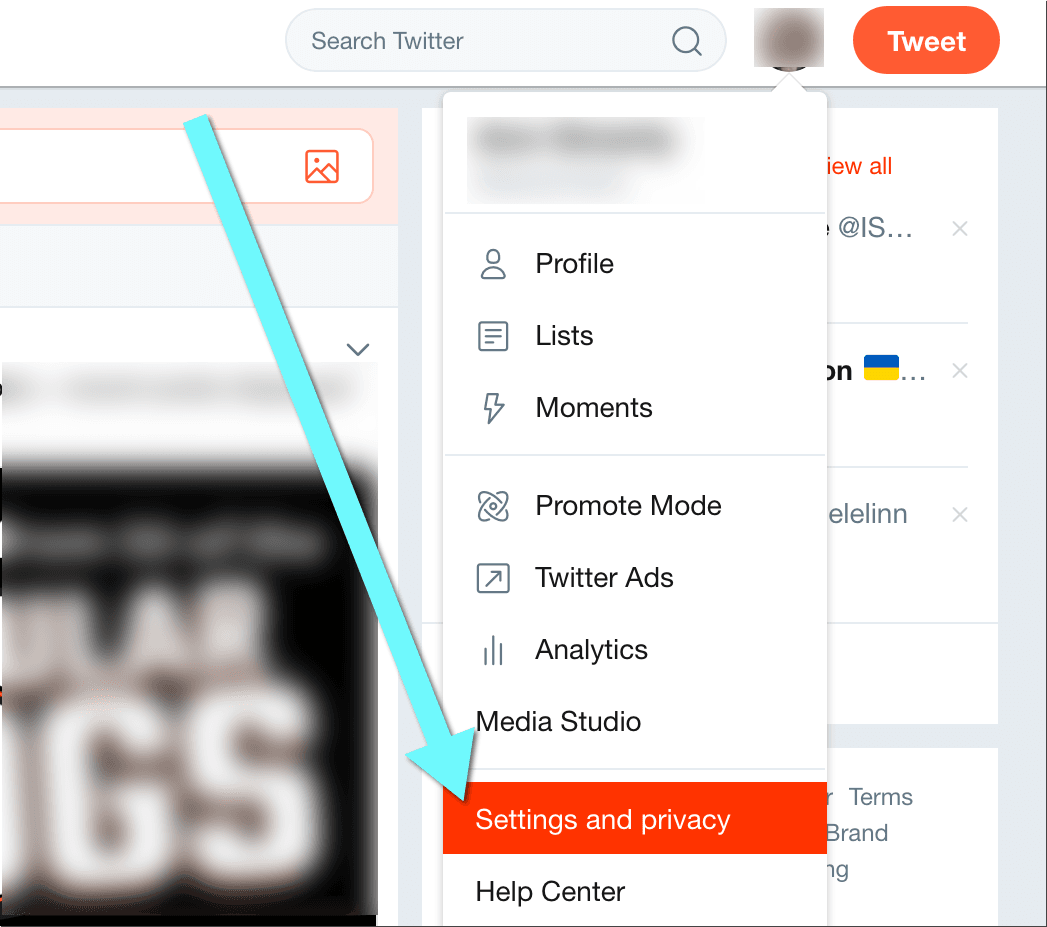 and here's Step 2: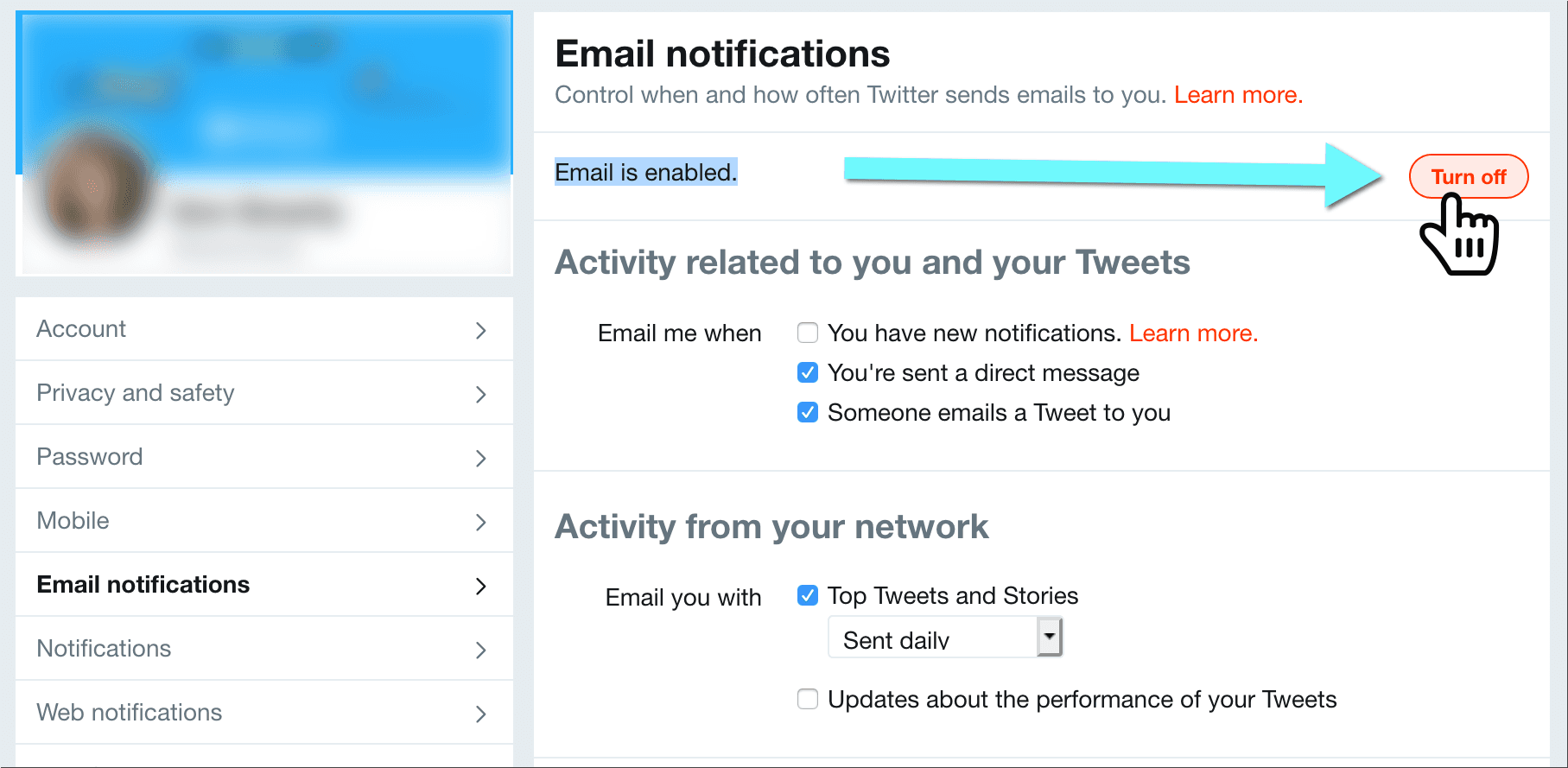 How to Turn off Twitter Emails (Selected Types)
Alternatively, you can select which types of emails you want to unsubscribe from and which ones you still want to receive. For example, I usually prefer to receive emails when someone sends me a Twitter DM (i.e. private message), as I want to get promptly notified when I receive a new message on Twitter.
There's a separate option that enables email alerts of new Twitter DMs. If you are like me, you may want to keep it checked.
However I definitely don't want Twitter to send emails on:
Top "Tweets" and "Stories"
Updates about the performance of your Tweets
Honestly, these are just cluttering my email inbox which is already quite full, and I can very well see these updates when I want, by logging into Twitter or using Twitter Analytics.
Furthermore, I am also not using Twitter enough to want to receive emails on:
News about Twitter on partner products and other third party services
Tips on getting more out of Twitter
Participation in Twitter research surveys
Reminders (i.e. Things you missed since you last logged into Twitter)
Suggestions based on your recent follows
Suggestions for recommended accounts
Tips on Twitter business products
So I usually keep these boxes unchecked.
What You Need to Know about Twitter Email Notifications
Every Twitter email notification has a link at the bottom allowing you to unsubscribe with one click of a mouse. Clicking the link will only disable one certain type of emails (depending on which email you clicked it from). You will still be receiving other types of Twitter email notifications, unless you disable all of them.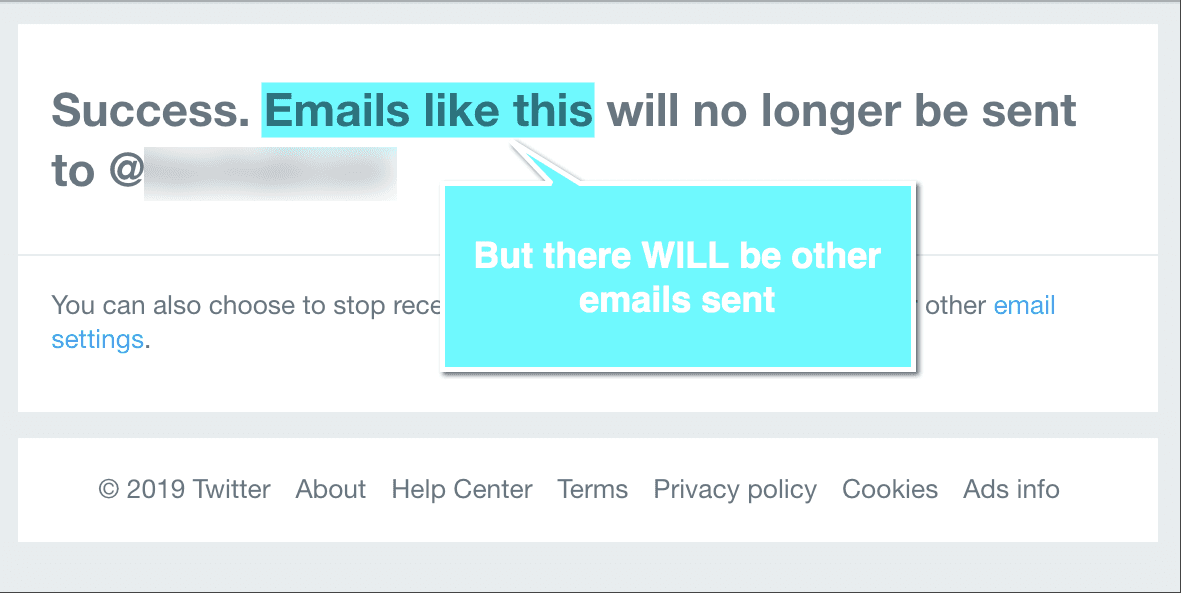 Disabling automated emails won't stop Twitter push notification messages. You'll need to disable them using "Push notifications" option inside the app.
They say, if you keep general emailing option enabled, Twitter will automatically subscribe you to any new email type they choose to introduce without asking for your permission. On the other hand, if you disable ALL emails, you will stop getting emails from Twitter forever.
I have no way to prove either or both of these theories but I do notice that sometimes Twitter suddenly starts sending some new emails from time time, so blocking any email communication may be the best way to unsubscribe from Twitter in case you really want to break free.
If You Are Really Serious About Getting Rid of Twitter Emails
Using Gmail account, you can create an email filter to automatically delete all messages that contain "twitter" in the sender's email address. Alternatively, you can send those emails to your spam folder instead of deleting them
There's a similar option inside almost any (free) email service provider including Apple Mail, Yahoo, Hotmail and Microsoft Outlook. Using rules, you can automate filtering your incoming mail. This is also a good way to block spam and junk mail.
Keeping your personal email free of unsolicited email attempts is essential to maintaining stress-free lifestyle. While I understand why email marketing exists and why so many companies want to get in touch with me, my own sanity comes first. I choose inbox zero over being informed.
Twitter's notification service can become very intrusive. Luckily there are ways to prevent and control that intrusion.