Podcast listening is one of the best free tools for self-education and personal growth. But how to find time for podcasts? The answer is: Listen to your favorite podcast while doing something else.
When you want to watch YouTube videos or read blog posts, you have to take time out of your day to do so. For me, this is what makes listening to podcasts different and so much better – I can take them with me wherever I go.
A podcast will make my day better while I'm driving, folding laundry, cooking dinner or even working out.
A good podcast also creates an intimate connection with the host, especially once you've found podcasts that you love. They act as my daily dose of feel-good and I tend to hang on every word, rather than briefly skimming over the content of a blog post. I must admit that the depth of the connection surprised me when I first started listening to podcasts.
Apart from the obvious (driving, commuting, doing house chores), what can a podcast listener do while enjoying a new episode?
If you are still wondering how to fit listening to podcasts into your busy lifestyle, here are a few ideas. I'll also list a few podcasts that are perfect for multi-tasking:
What to Do While Listening to Podcasts
Here are a few great ideas:
Take a Podcast to a Walk or a Hike
Podcasts are great for when you're walking, be it on a serious hike or simply on a quiet, relaxed stroll around the neighborhood.
If you take your dogs for a walk regularly, the experience can be so much better and enjoyable if you listen to a podcast at the same time.
Listen to Podcasts while Stretching
You may or may not find exercise a chore, depending on your personal preferences and lifestyle. A few minutes of stretching luxuriously before going to bed or early in the morning can be a treat.
Listening to a podcast while doing so adds a new dimension to the activity.
Try stretching now: Here's a cool stretching exercise that will last you one solid podcast episode:
Enjoy Cooking and Baking More with Podcasts
Depending on your preferences, cooking and baking can be chore, or it can be an absolute pleasure.
Regardless of how you feel about it, listening to a podcast at the same time will enhance the experience.
Try cooking now: Here's the whole channel of silent cooking recipes. There are no voice instructions, so you can cook while listening to podcasts.
Combine Podcasts with Your Craft Projects
There are endless crafting possibilities, ranging from sewing, fabric arts, making cards, crocheting, scrap booking, and many others.
Podcast listening and crafting go hand in hand.
Find your ideal craft project now: Here are over 4,000 craft ideas for you to choose from: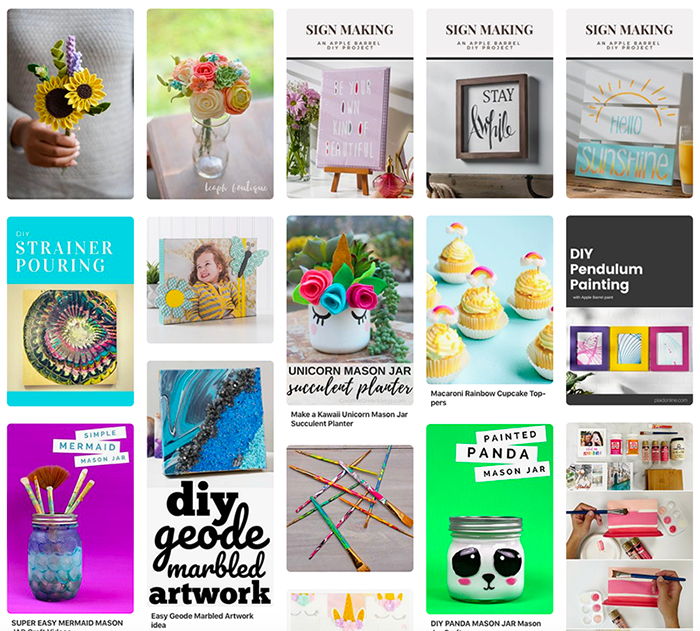 Try Coloring Books While Listening to Podcasts
Coloring books are perfect relaxation tools as the activity keeps your hands busy, but allows your brain to wander around freely.
Engaging your brain by listening to a podcast at the same time will allow you to learn something new and/or relax even further.
To give you an option to start coloring right now, I've created this collection of free coloring books ready for download: Print out and get started (Don't forget to pair it with any of the podcasts I have suggested below!)
Download your free coloring books here (should be good for both kids and adults in case you want your kids to join you)

More relaxation ideas: How to Free Your Mind of Unwanted Thoughts and Focus NOW
Five Podcasts that Are Perfect for Background Self-Education
The five free podcasts listed below are my personal favorites and you can listen to them while cooking, cleaning, driving, or whatever else you're busy with, while still being able to stay in touch with what's happening there.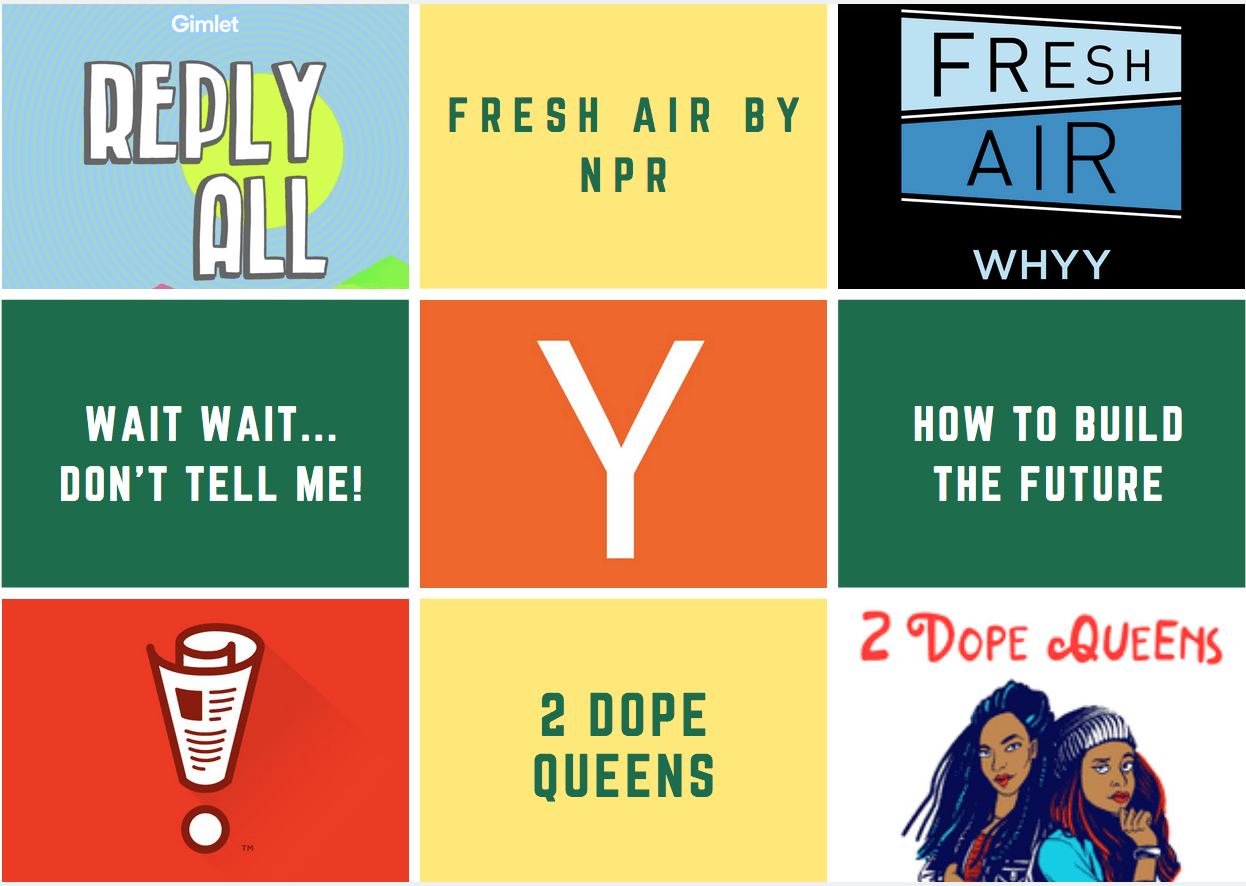 2 Dope Queens: This Brooklyn comedy show by two awesome hosts Jessica Williams and Phoebe Robinson will have you smiling or even laughing openly while folding the laundry. The show discussed American life, fashion, youth, gender, race and so much more. Anything that can make folding T-shirts fun must be good, right? It's no longer streaming (so there will be no new shows) but there's a huge number of episodes to go listen to. All the guests are notable comedians of various backgrounds. It remains one of the most popular podcasts even though it's not on air any more.
Wait Wait… Don't Tell Me! This free podcast hosted by the great reporter Peter Sagal and Bill Kurtis will allow you to stay abreast of all the weird and political news that happened in the past week. Everyone loves getting the joke, and you may even feel knowledgeable while smiling at the newsworthy humor. It feels very much like a radio show but with some nice personal touch. I find myself looking forward to new episodes on a regular basis. It's definitely one of the best comedy podcasts which not only entertains but also keeps you updated on the news around the world. It's both funny and thought provoking which is a rare combination.
Fresh Air by NPR is daily radio talk show broadcast featuring a special guest daily. The in-depth interviews on Fresh Air are great, and I especially like that the show features many different types of people. The show has been run by a great podcaster Terry Gross for a very long time, so she's very good at doing her research and asking fascinating questions. Since it's a daily show, subscribing is highly recommended. It's the best show on the list, in my humble opinion.
Reply All. This podcast by Gimlet explores the funny aspects of trends that happen online. Although it rewards focused listening, you can easily switch back to a segment of Yes Yes No, which explores deep Twitter memes. Another good place to get going is Long Distance, where co-host Alex Goldman chases down a tech support scammer. For the follow-up segment, the Reply All crew manage to find IRL, the conning company, by traveling to India. Consider subscribing to the audio podcast to never miss an episode.
Y Combinator's How to Build the Future is both an audio and a video podcast. It's great to listen to others that have created products that are super valuable and to explore their world views. If you believe like I do that software is taking over the world, it's fascinating to hear how people that have created incredible software view their environment, and how they have managed to create amazing things. This is a video podcast that is hosted on Youtube but it exists in an audio format too. I highly recommend you listen to the best podcast episode featuring Mark Zuckerberg.
You can find all of these on iTunes or any other podcast app you prefer.
To sum up…
What to Do While Listening to Podcasts
Drive or commute to work
Do household chores
Go for a walk or a hike
Do a stretching workout
Cook or bake
Color books
Do a craft project
How to Start Listening to Podcasts NOW
Whether you are a podcast addict or a beginner, here are 3 different ways in which you can listen to podcasts:
Drifting in and out – this is useful while doing mundane tasks like cleaning and cooking.
Semi-focused listening – this is suitable for activities where you need a certain level of alertness, like driving or intense crafting.
Deeply attentive listening – for this type of listening, I do nothing else but absorb the content.
If now you probably tend to list to the radio shows, you'll enjoy listening to podcasts too. In fact podcasting is digital radio which you can control and use for self-education.
And what do you do while listening to podcasts? Please share your ideas!