Audio textbooks are educational books and resources you can listen to using your desktop browser or a mobile device.
You can find audio textbooks online and through Audible app. You can subscribe to Audible free trial here.
Like podcasts, audio textbooks are great for self-education, as well as as additional aid to students and teachers.
Can you get textbooks on audio?
Yes, but your choices are limited.
The problem with audio textbooks is their copyright. It seems like it is not easy to obtain a copyright to create an audio version of a widely-used textbooks.
If you need textbooks because you are visually impaired (or have any other condition forcing you to look for alternatives to standard textbooks), consider the service called Learning Ally. It is essentially a digital library for the blind, students with low vision or another condition allowing to download audio books and providing narration services.
We won't go into discussing this platform here because it requires an application, so there is not way to use the service "NOW". And our site only features immediate solutions.
Whether you are looking for audio textbooks because of a health condition, or you just like listening to educational books and podcasts, here are a few ways for you to find audio textbooks:
1. Check Out LibriVox Audio Textbooks (Free!)
LibriVox is the free service providing public domain audiobooks online. Public domain means that you can can do absolutely anything with the content you find there, e.g. download, share, reproduce, use in your own art, etc.
The platform has a huge book library including rare digital audio books you won't find anywhere else.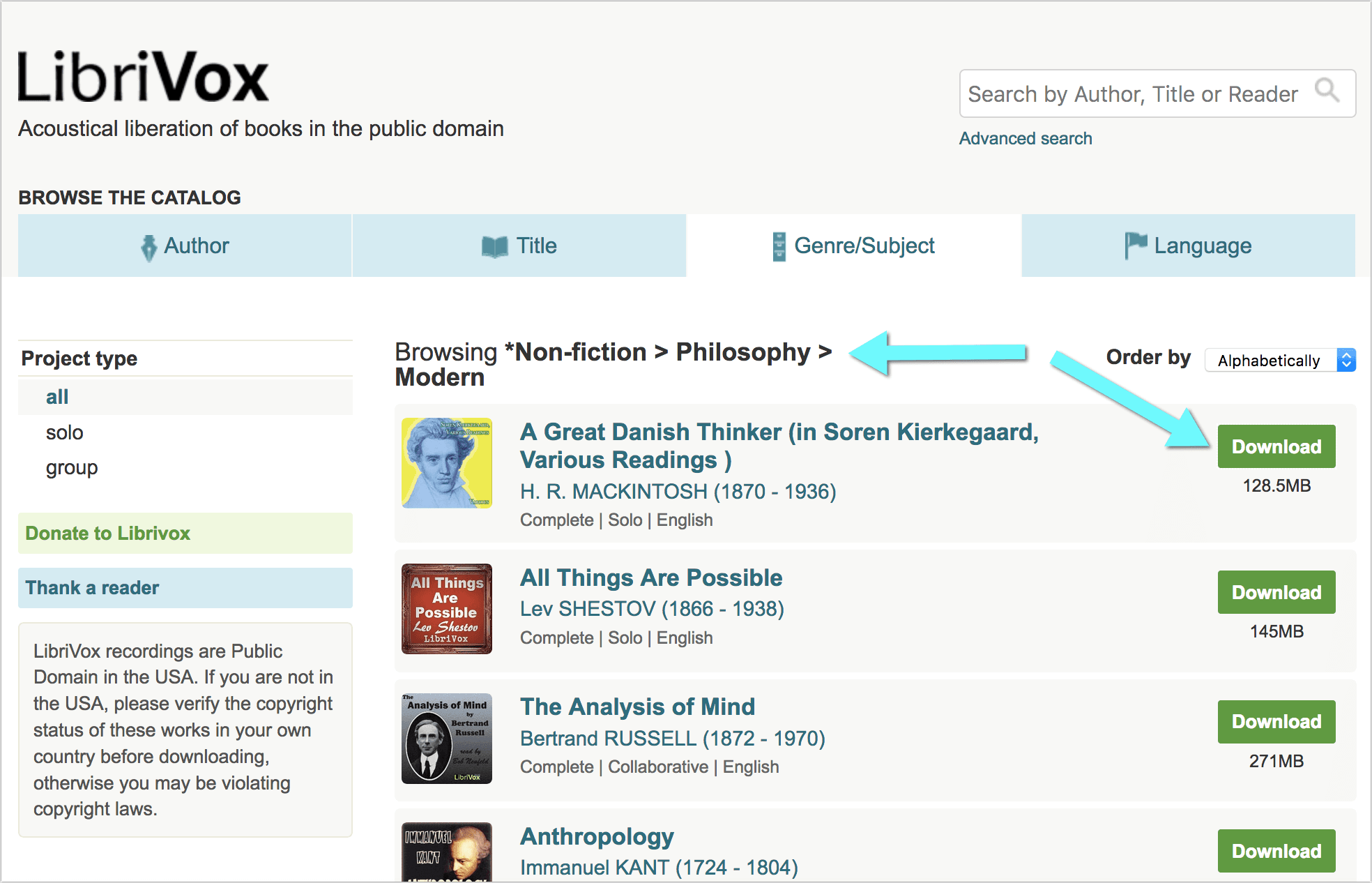 The quality of audiobooks may not be always great but in most case it's pretty good. They also have an enormous collection of textbooks, including the following genres:
Business and economics
History
Language learning
Essay writing
Health and fitness
Mathematics
Law
Nature, etc.
They also have a solid collection of non-fiction audiobooks for children.
To download any free audiobook, simply click "Download" button. You don't need to register to start download your textbooks. The files come in an MP3 format.
If you are excited by the project, you can become a volunteer and contribute your own recordings.
You can also publish new book requests for LibriVox narrators to create an audio version.
2. Can You Get Textbooks on Audible?
Yes. Amazon's subscription service called Audible has a somewhat limited collection of non-fiction audiobooks but you can still find some gold in there. It doesn't have a free version but there's a 30-day free trial which can may be enough for you if you are interested in one text book.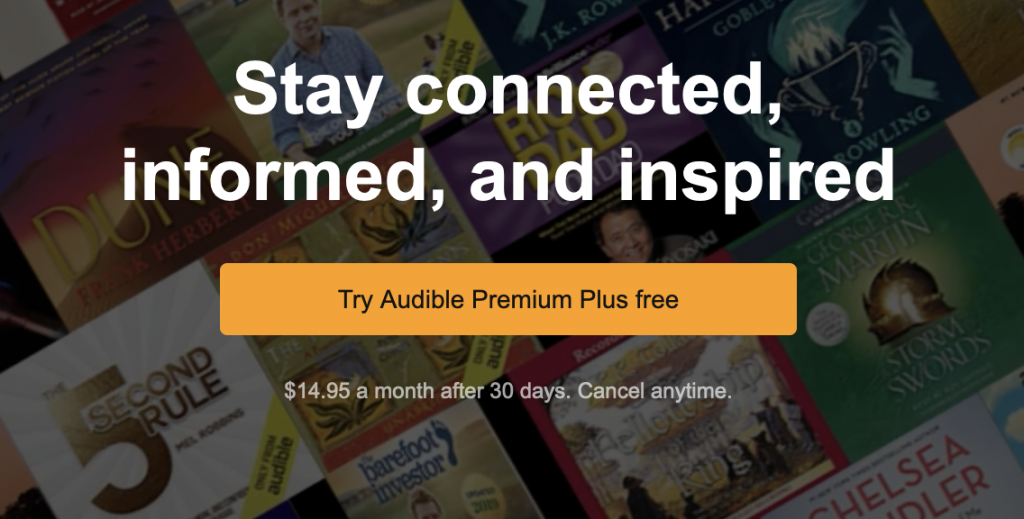 There's also always an option of creating multiple trial accounts with dummy Amazon accounts and using Audible cloud player to listen to one free textbook a month on desktop.
Audible nonfiction collection currently include close to 20,000 titles in categories like history, social sciences, and economics.
Audible 30-day trial includes:
One credit = one premium audio book (you can return or exchange it if you don't like it within your 30-day trial)
2 audible originals
You do need to have an Amazon account to register at Audible but nothing prevents you from creating several Amazon accounts to register for a new Audible trial every 30 days.
Mind that you Audible will charge your Amazon-associated card automatically after 30 days, so you need to remember to cancel one day prior.
You cannot download audiobooks from Audible but your free book will remain in your library for you to listen to it even after your free trial expires. You can also play books when offline using Audible.
3. Find Audio Textbooks and Lectures on Youtube
Youtube is a huge repository of video and audio content, including textbooks and lectures. Here's our collection of educational content that can listened to for free on Youtube:
You can find many more educational playlists on Youtube using "Playlist search":
Search Youtube: Type in the name of the course you are need audio textbooks for
Click "Filter" on top of search results
Select "Playlist" in the "Type" column: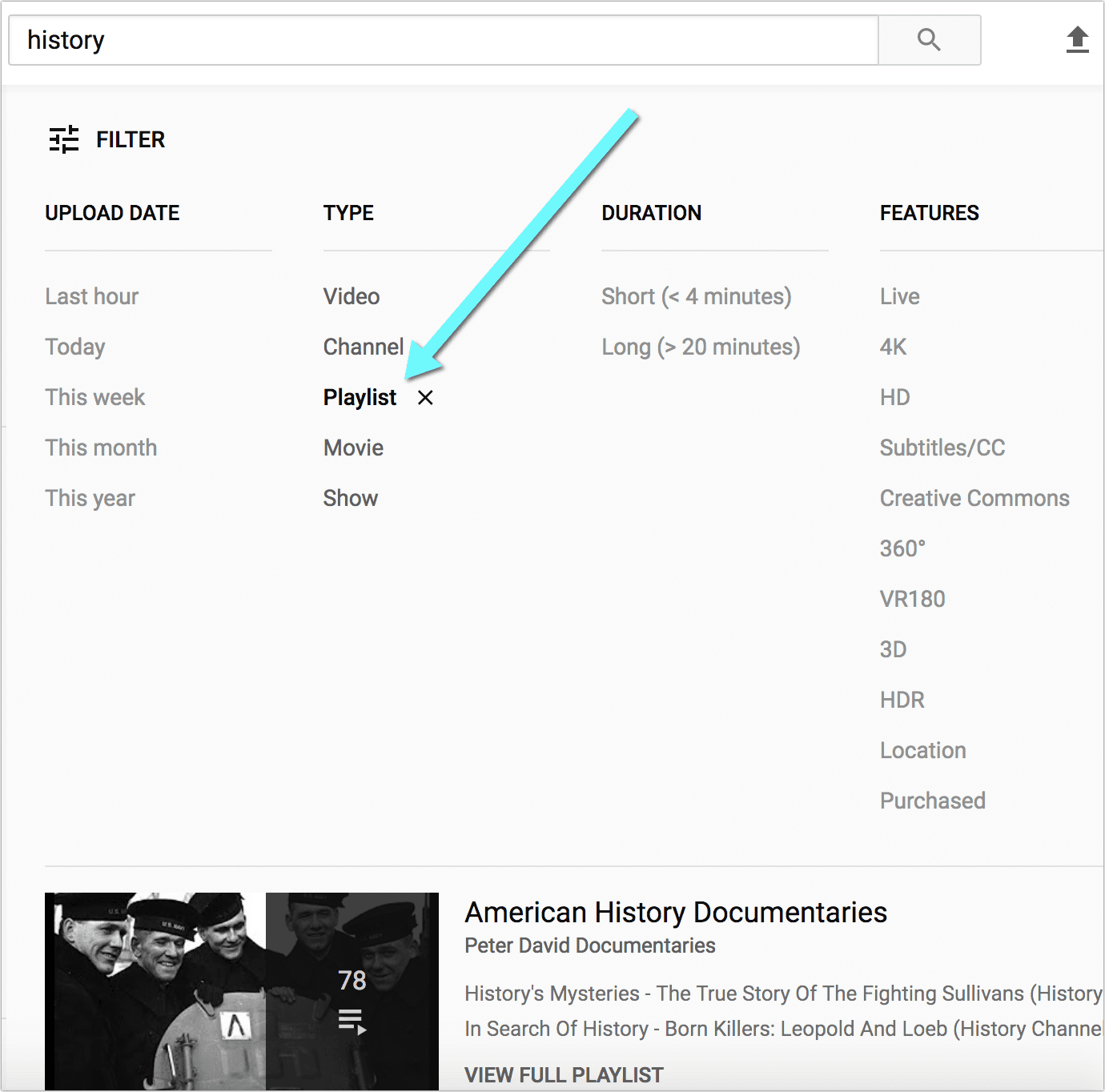 This search will help you discover free educational series on Youtube you can use as audio textbooks.
4. Get Textbooks Read to You Using PDF to Audio (Text-to-Speech) Tools
With natural language processing technology making solid advances recently, Text-to-Speech tools are becoming better and better. It is still not perfect and the automated narration may take time to get used to but it is already a valid option to have (especially when you have no other choice).
Using the technology, you can turn any web page or PDF document into an audio textbook.
Here are your PDF to audio options for iPhone, Android, and a desktop browser:
3.1. iPhone "Speak Selection" Feature
Go Settings -> General ->> Accessibility -> Speech
Activate "Speak Selection" and optionally "Highlight content"
Adjust the "Speaking rate" until you are happy with the audio quality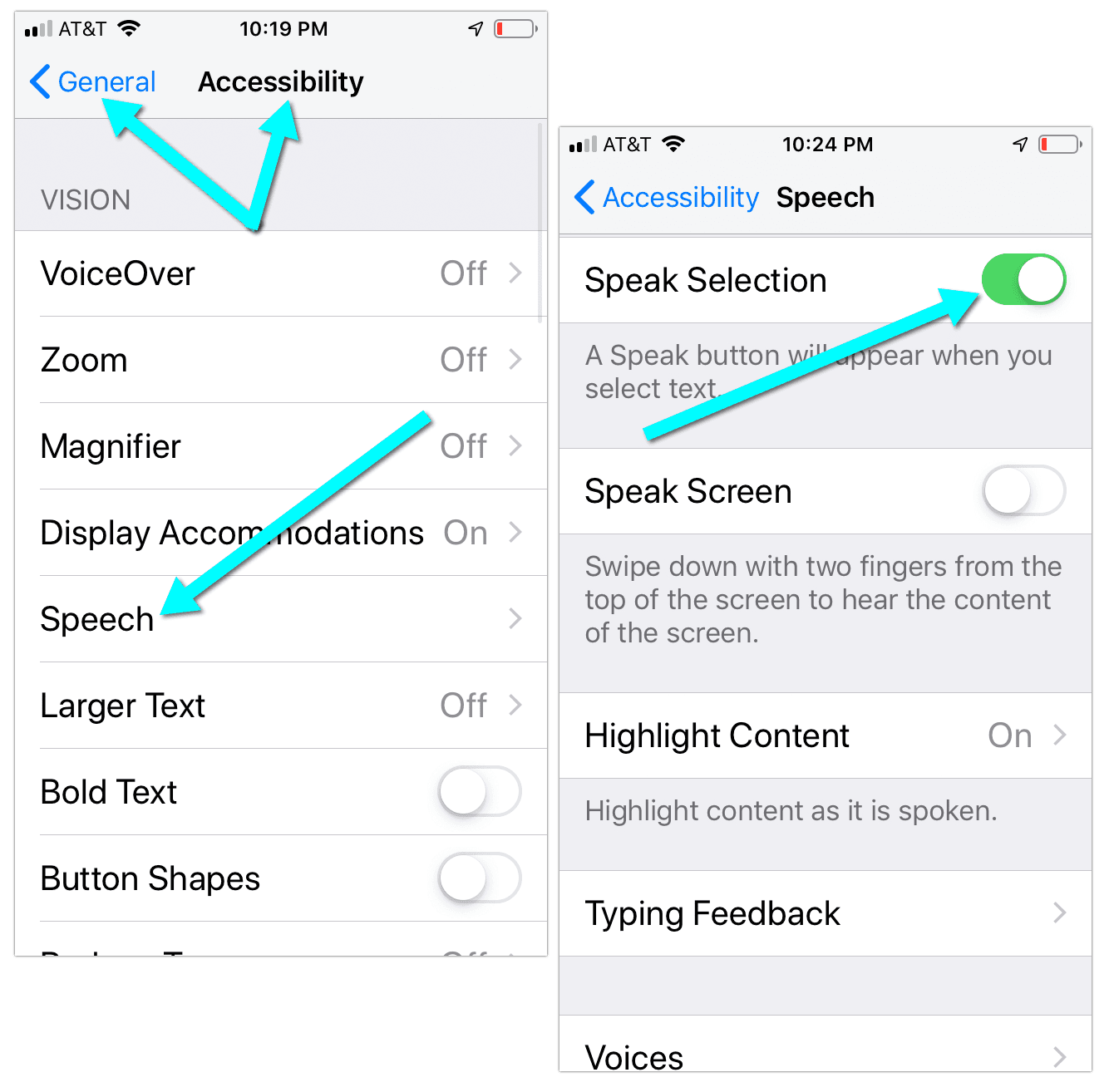 From now own, you'll have a new option "Speak" whenever you select the text: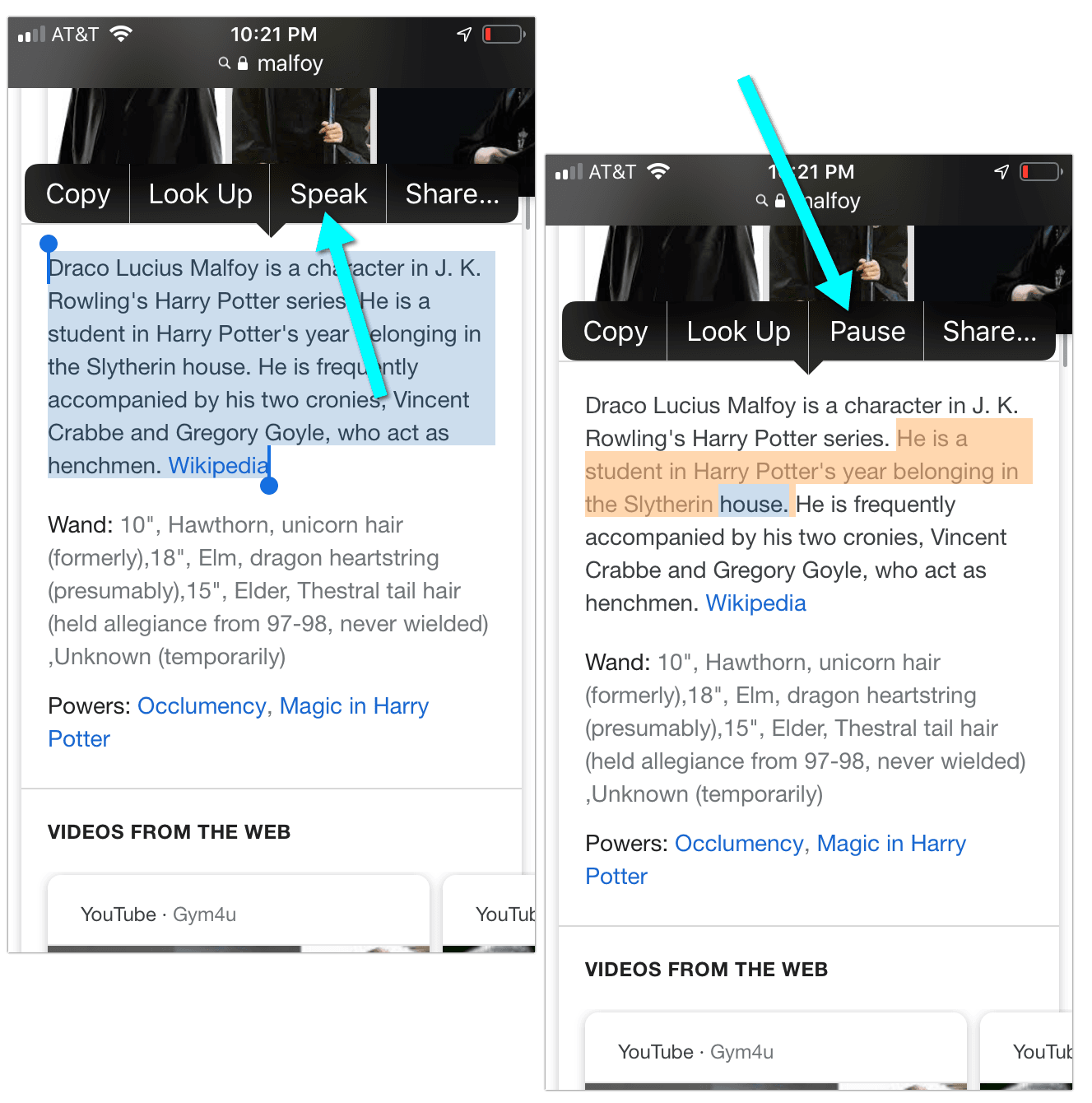 Alternatively, you can use an app called Voice Dream Reader which is a better option that only comes in a paid tier.
3.2. Android App:
eReader Prestigio
eReader Prestigio is a book reader app that includes text-to-speech functionality. It creates an automated voiceover for any book you have in your collection. It has a decent quality of audio and highlights the text it is reading aloud: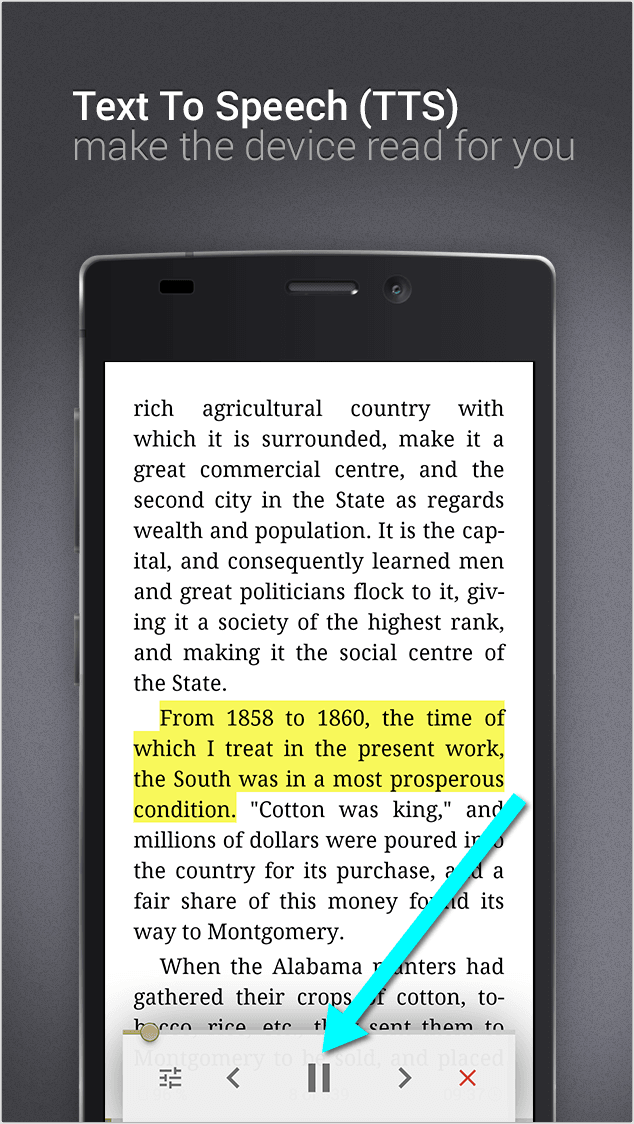 3.3. Desktop: Natural Reader
Natural Reader is a pretty solid online web reader that has a bearable quality of voice-over. It does sound a bit robotic but you can get used to it. You can use it as an audiobook player when you cannot find your textbook in an audio format anywhere else.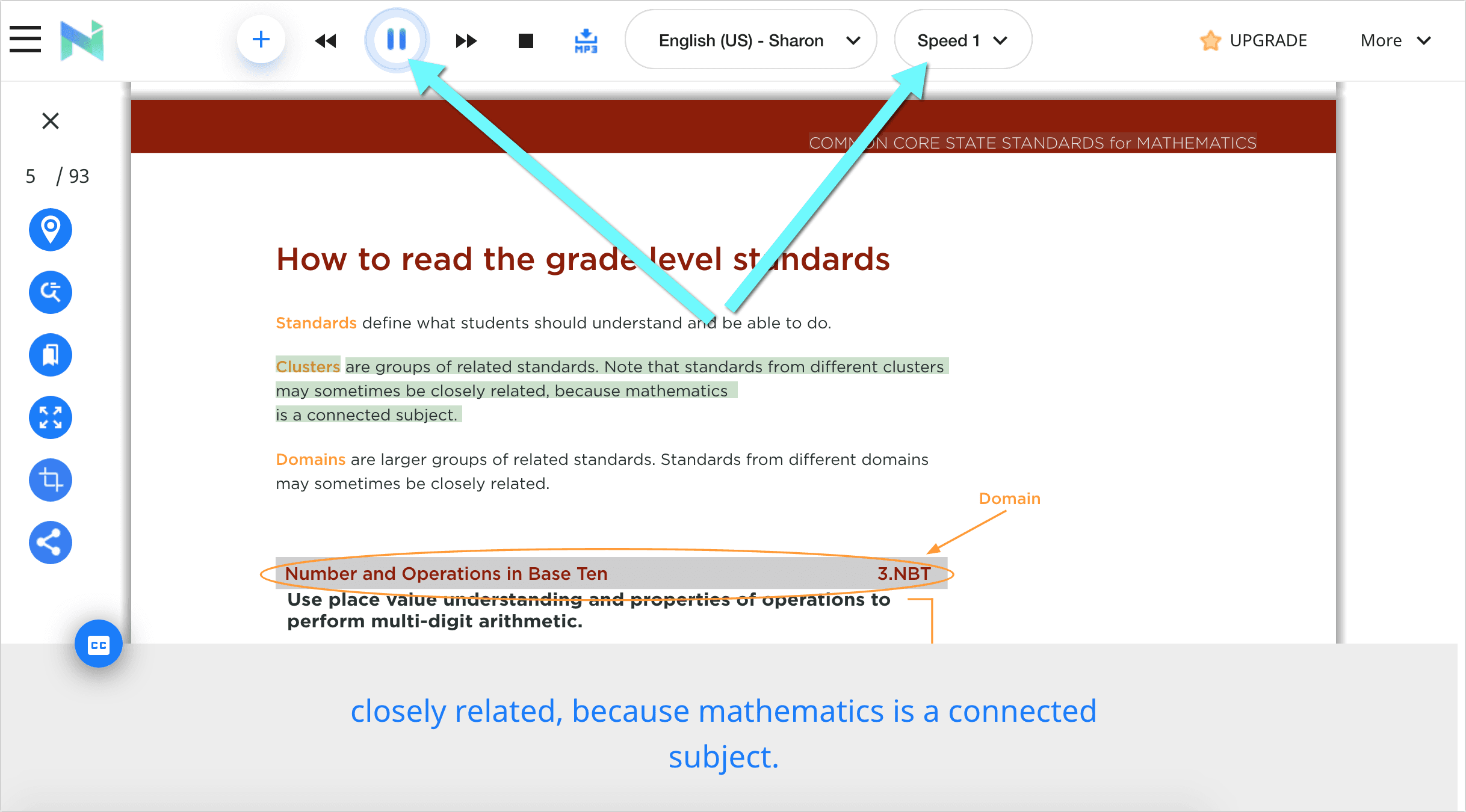 You can change the audio speed and click to any part in the PDF document preview to start the voice-over from there. There's also a free Google Chrome extension that makes accessing the tool much faster. Simply click the extension icon in your browser toolbar and then "Play" button.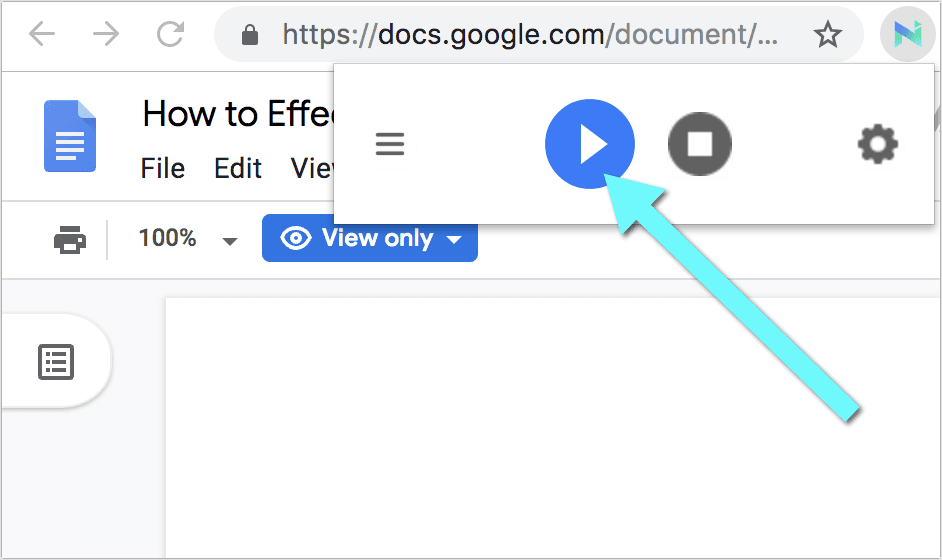 You do have an option to download an MP3 version of your whole recording but only under their premium plan (which costs $9.99 a month).
Another great Google Chrome extension for automatically reading aloud is Read Aloud: A Text to Speech Voice Reader. With it, you can choose your voices and even use your Amazon Web Services or Google Cloud account to enable Amazon Polly and Google Wavenet voices.
Takeaways: Where to Find and Download Audio Textbooks?
Search LibriVox, the non-profit volunteer-run organization providing free audiobooks. You can also use their forums to request audio for your specific textbooks
Use Audible trial to download one educational audiobook to listen to
Look for audio textbooks using Youtube playlist search
Turn any digital (pdf, html) textbook into an audio textbooks using text-to-speech software
You can listen to audibooks when walking, doing home chores or simply relaxing.
Are you aware of more platforms and tools that provide audio textbooks? Please share them in the comments!