Twitch is the real phenomenon of today's video world. No one expected it to go this strong back when it started back in 2011. Today it's a vibrant community of video streamers of all occupations and ages who live their lives in front of video cameras.
The best thing: These are real people with their strengths and weaknesses, successes and fails. This makes them so interesting to watch: You learn from them, laugh with them and cheer for them.
That's what makes Twitch fails such a lucrative content. You don't just watch others play video games. You live their lives with them seeing real people make real fun of themselves. No one is perfect and it's always fun to watch our favorite Twitch streamers fail from time to time.
Twitch Fails on Reddit: Top Picks
/r/LiveFails/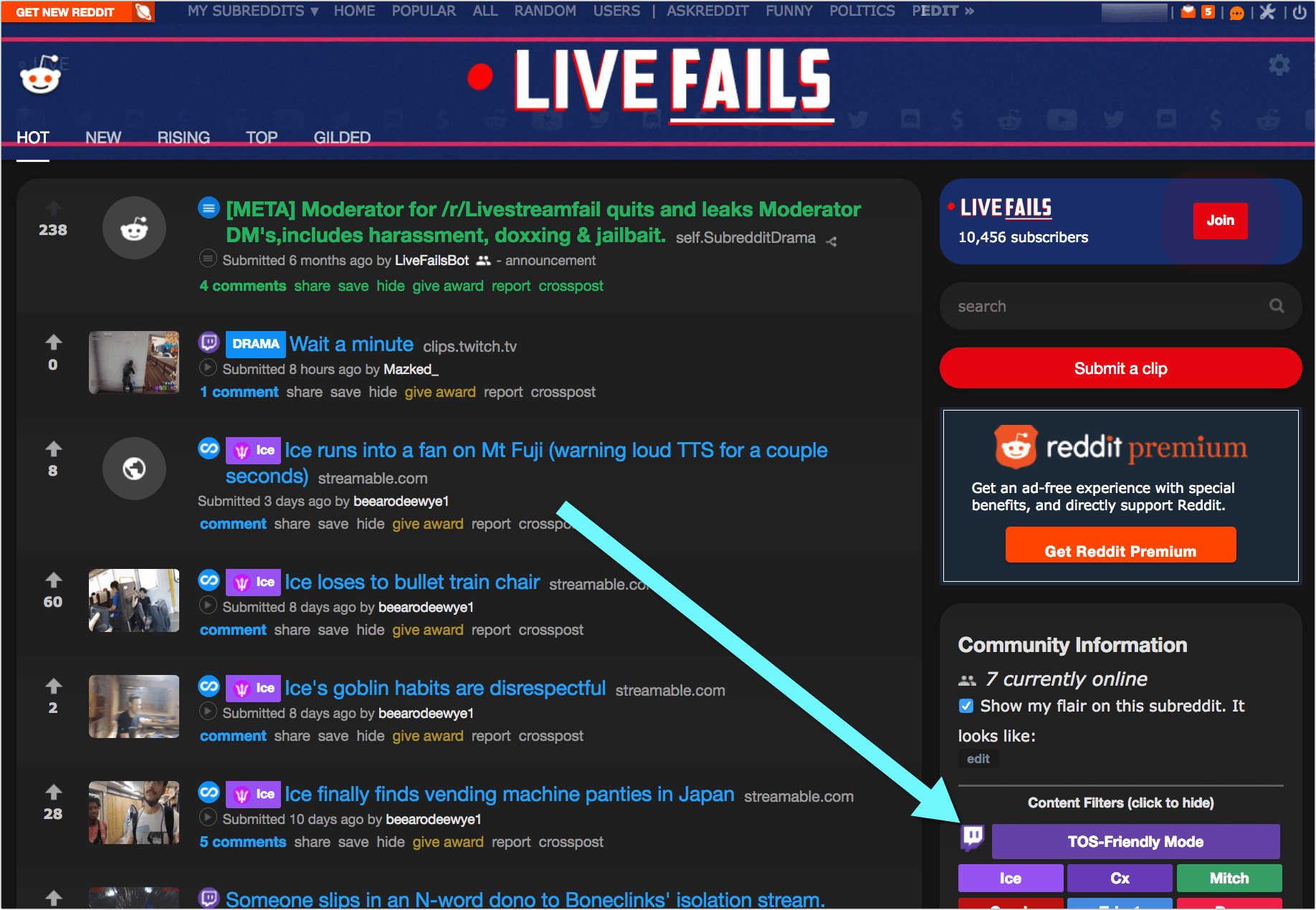 This subreddit includes clips from NeatClip, Streamable, YouTube, and Twitch. It has strict rules forcing members to add descriptive titles and keeping the quality strong. You can use a a "TOS"-friendly filter which will hide content labeled with the following tags/flairs:
Cx (i.e. XD emoticon =😆)
Ice (a notorious streamer Ice-Poseidon)
NSFW (i.e. "not safe for work" content)
/r/LivestreamFail/
This subreddit can be filtered by the following tags:
Irl (i.e. "in real life", streamers broadcasting their real lives),
Win (for game win moments)
How Reddit's Subreddits Work
In case you are new to Reddit, here are a few tips in how to use it to never use new interesting discussions and posts:
A subreddit is a user-created category around a certain topic or interest. There are hundreds of thousands of subreddits created. Each subreddit is its own community with unique demographics and interests.
Subscribing to a subreddit means that you'll see hot content from that community on your Reddit home page (also referred to as "front page").
To check new and rising (i.e. not hot yet) threads on Reddit, click through the corresponding tabs from the front page. These will also contain new and rising posts from your subscribed subreddits.
That being said, to discover new content on Reddit, you need to check the site on a regular basis. It is a good idea to use Reddit mobile app to never miss interesting threads.
Get Twitch Reddit Fails Delivered to Your Email Inbox
If you want to watch Twitch fails on Reddit closely, get the new hot content delivered to your inbox. Here are a few tools and options you can use to make that happen:
Use this IFTTT mode to get ALL new posts from your Twitch subreddits delivered to your email inbox
You can also have hot Reddit posts within any Subreddit emailed to your Gmail account using Zapier
Notifier for Reddit will deliver any search results to your inbox: Whenever there's a new post satisfying your search criteria, you'll get an email! For free you can have two active searches. I suggest adding a search for [clips.twitch.tv] if you are really into this Twitch thing.
More Ways to Find Cool Twitch Fails:
Search Twitter [fail OR fails twitch.com]
Monitor #twitchfails hashtag on Twitter and Instagram
Use domain search on Reddit to track all Twitch clips discussed across multiple subreddits: https://www.reddit.com/domain/clips.twitch.tv/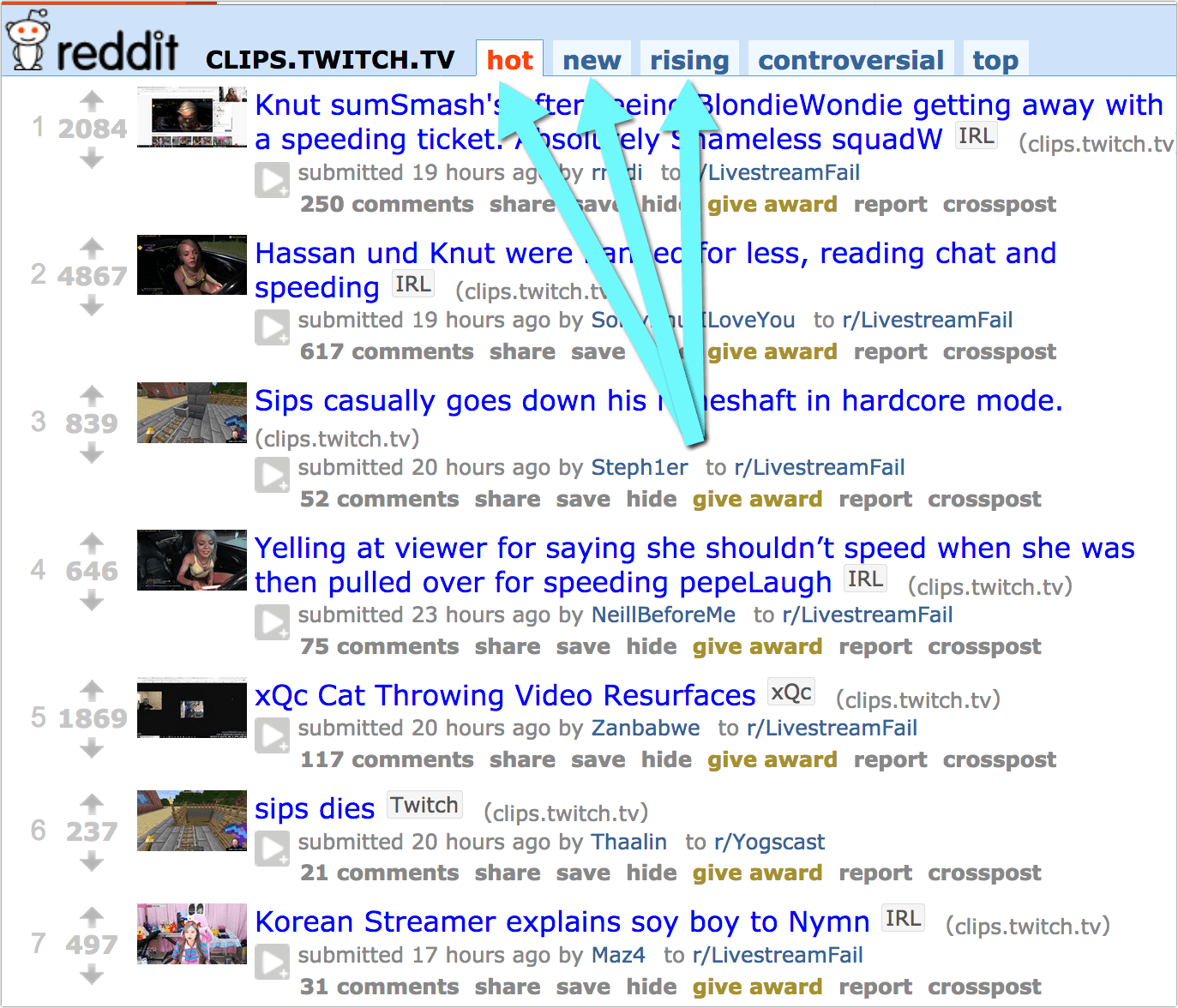 What Are Twitch Fails?
Twitch fails are short clips of live streamers failing. Twitch fails are usually funny and entertaining. To watch Twitch fails on Reddit, subscribe to these two popular subreddits discussing live streams:
/r/LiveFails/
/r/LivestreamFail/
Whether you are a new Twitch user or an experienced streamer, you'll enjoy these two Reddit communities.
You can also get new posts delivered to your email inbox using Zapier or IFTTT to never miss your favorite Twitch broadcasters failing.
I hope all my ideas have inspired some new ways to discover great livestreaming content for you to diversify your sources and kill time. If you know any other ways to find cool Twitch clips on Reddit or beyond, please share in the comments!