There are plenty of animated GIFs shared on Twitter every minute. But what if you want to save any GIF image (to share on other social media network, send via text or even use in your article)?
Unfortunately, there's no easy way. The problem is, Twitter converts any animated GIF into a video file which makes saving the image and reusing it elsewhere a big problem.
Even if you share an animated GIF in your own Twitter stream and decide to find it later to download, you may find it next to impossible.
Luckily, I have found a few easy ways to save animated GIFS from Twitter. This includes saving reaction GIFs, memes, short clips as well as pretty much any video files you find on Twitter:
How to Save GIFS from Twitter to Your Computer (PC / Windows, Mac, etc.)
Time needed: 3 minutes.
Here are the steps to download animated GIF files from Twitter to your computer using any web browser:
Step 1: Click "Options" icon in the top-right corner of your tweet and choose "Copy link to tweet" in your Twitter timeline

Step 2: Use any browser on your PC or Mac to access ezgif.com/optimize and paste your tweet URL there. Click "Upload"
Step 3: Scroll the tool results and click "Convert to GIF" (using the default settings). The tool will keep the infinite looping when creating a GIF
Step 4: Once the tool shows the animated GIF file below, save the image to your computer. The GIF will have the same dimensions as the original Twitter video
You can also play around the multiple image editing options to modify the gif file:
Resize image
Combine images
Add visual effects
Optimize the GIF file size
Annotate your GIF (i.e. use text overlay or a caption)
Speed up or slow down the frame rate (change the "frames per second" setting)
Change the sequence of (i.e. rearrange) frames
Rotate or flip the image
The tool allows you to edit your GIF frame by frame. You can preview it at every step and export the creation once you are satisfied with it.
Here's my result (Took me about 5 minutes to retrieve, edit – add text, change speed and optimize for web – and download):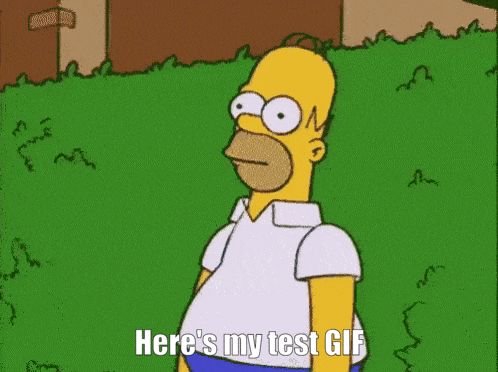 Here's also a handy meme generator that will allow you to create fun images to use on Twitter.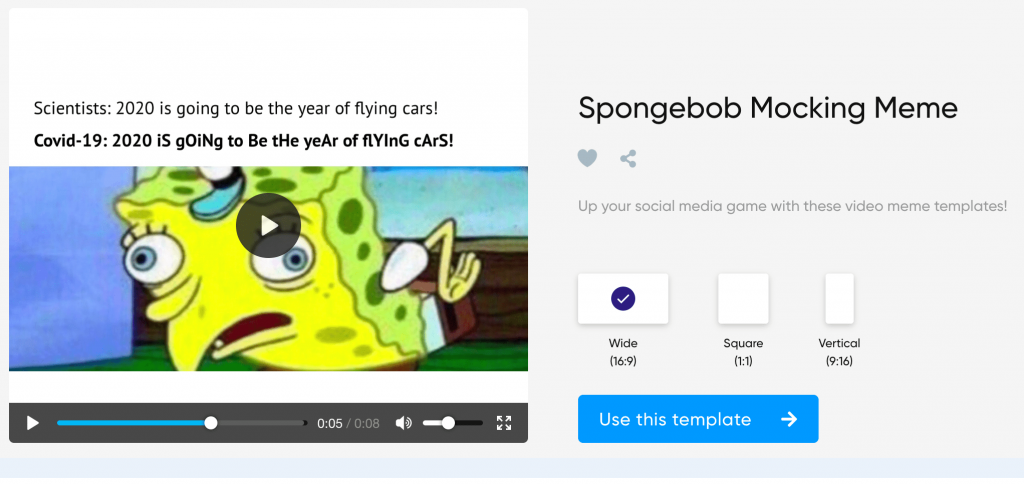 How to Save GIFS from Twitter on iPhone
Step 1: Open App Store, search for GIFwrapped app and download it (free)
Step 2: Open Twitter app and navigate to any GIF or video you want to save to your photos
Step 3: Click "Download" icon below the tweet and there "Share tweet via"
Step 4: Click "Copy Link" in the next popup
Step 5: Open your GIFwrapped app and there "Search" tab
Step 6: Select "Use the Clipboard" option there
Step 7: Once GIFwrapped identifies your GIF, click the download icon again, then "Share image" and then "Save image"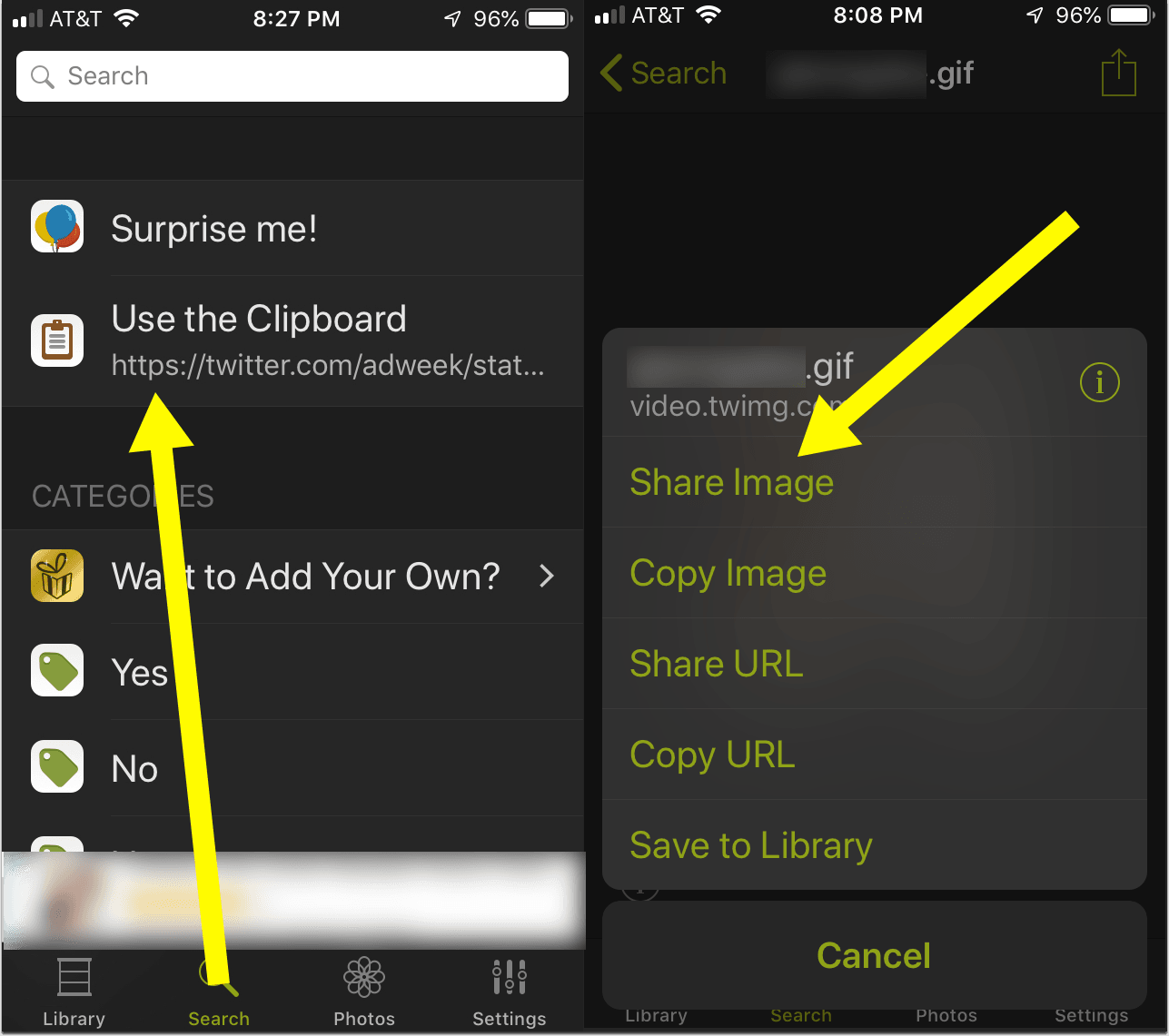 You are done! Exporting the file is instant. You can now see the animated GIF in your Photos on your iPhone.
How to Save GIFS from Twitter on Android
Step 1: Download the free app called Tweet2gif
Step 2: Once you come across a GIF or a video you want to download on Twitter, click the tweet to open it
Step 3*: Click "Copy Link to Tweet" in the upper-right corner menu of the tweet
Step 4: Open Tweet2gif app, select "Paste" and then "Download" to save the image instantly
The app will save the GIF in an infinite loop.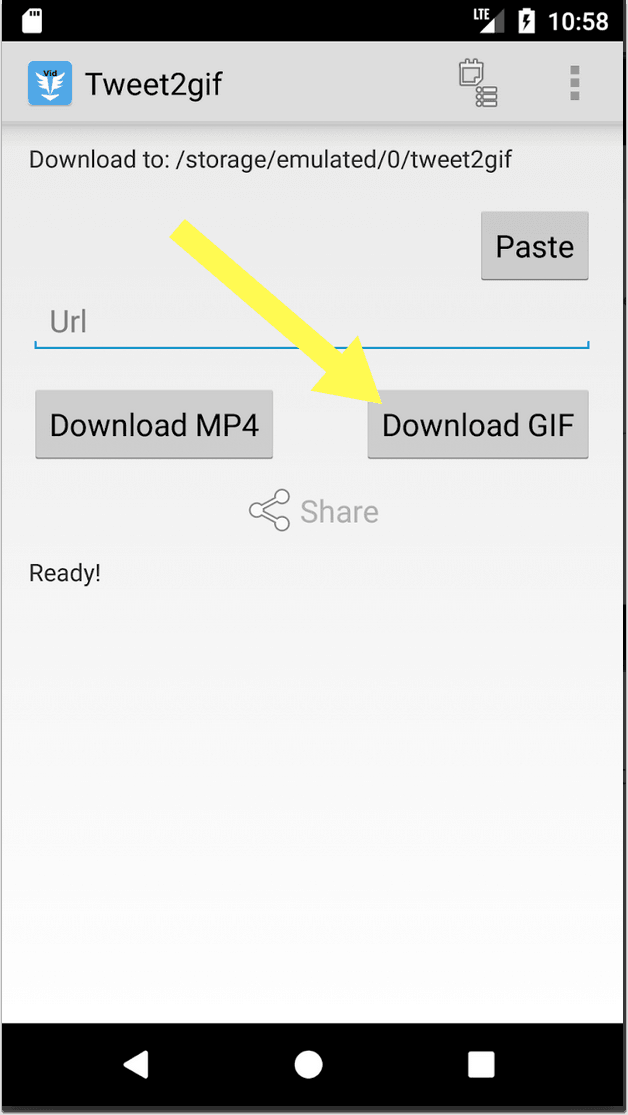 *Instead of Step 3 and 4, you can select "Share" icon in Twitter (lower-right corner), select Tweet2gif and it will take you directly to the app to download the GIF.
How to Use Animated GIF Images
Now that you have a growing collection of animated images on your desktop or phone, what can you do with it?
Share it on your (business) social media streams (e.g. Facebook wall, Instagram or Tumblr). If you maintain a business social media account, you may want to make sure you can use the image
Use it on your site (e.g. in your article). You may want to run the image through compressor.io to make it web-optimized
How to Save GIFS NOW
How to Save GIFS from Twitter on PC or Mac: Use ezgif.com on any of your browsers
How to Save GIFS from Twitter on iPhone: Copy the Tweet URL and use the free app GIFwrapped to retrieve the animated GIF
How to Save GIFS from Twitter on Android: Copy the Tweet URL and use the free app Tweet2gif to retrieve the animated GIF
Happy GIFfing!