Goodreads is a popular platform allowing users to decide what to read next and share book reflections. But is there a similar project for movie lovers? In other words, is there Goodreads for movies helping you find movies to watch when you're bored?
So, is there a cataloging website like Goodreads for movies?
The good news is, there are lots of great online projects helping you:
Discover movies based on your preferences (and personalized recommendations)
Broaden your outlook (find movies beyond your current interests and preferences)
Find people with similar tastes in movies
Monitor what your friends are watching and liking
The concept of social reading can easily be actually applied for movie watching.
Goodreads for Movies: Social Media Communities for Movies
1. Letterboxd: Social film discovery
Letterboxd is the social networking site for movie lovers.
The best way to discover best movies based on what you liked in the past:
Search for your favorite movie
Scroll down to lists this movie was added to by Letterboxd users
Click through lists to see what other movies were added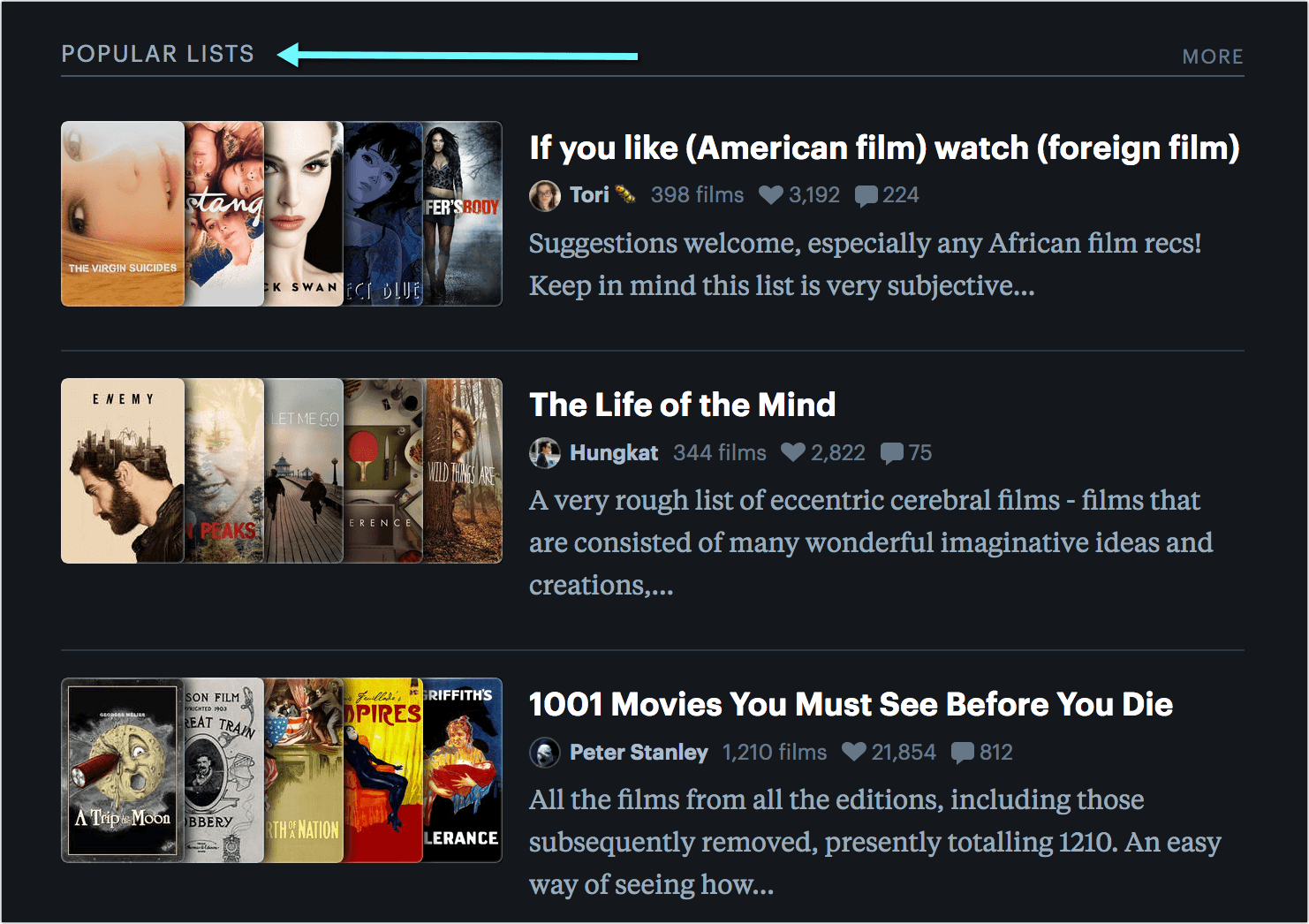 The home page also features most discussed reviews of the week which is a great way to find interesting discussions and new movies to watch when you are bored.
Letterboxd is probably the closest to Goodreads, only for movies:
Instead of book lists (or reading lists), you get movie lists
Instead of book recommendations, you can ask the community for movie recommendations
Where Goodreads offers to join a reading challenge, Letterboxd offers its own movie watching and reviewing challenges
Instead of book reviews, you get movie and list reviews
Instead of book awards, Letterboxd offers annual community choice award series with multiple nominations including best movie, best director, best actor, etc.)
You can also follow other people, like movie lists, post comments, create and tag lists.
2. Trakt.tv: Track Movies
Trakt.tv is an app allowing you to track which movies you are watching. It can also be used as Goodreads for movies and shows allowing you to find what to watch.
Best way to discover new movies based on your current preferences:
Search for your favorite movie
Scroll down to "if you like Dark Phoenix, check out…"

There's also "Discover" option that can be used to find movies to watch but I didn't find its suggestions really informative or innovative. They don't list anything beyond common knowledge.
They would merely recommend you IMDB Top 250 lists, various unofficial award winners or the most recent and new releases.
This site also seems to fit young adult audience best as it's also one of the newest ones on this list.
I liked their seasonal recommendations though. For example, similarly to how Goodreads helps you create a summer reading lists, Trakt.tv suggests summer TV shows to kill time when you have more free time.
3. Criticker, Film Recommendations and Community
Criticker doesn't look as glossy as the above options but you may find it much more thoughtful. I feel like its users' collections are probably the best for film discovery because there are often quite unexpected topics and selections.
Best way to discover new movies based on your favorite movies:
Use the search box to find your favorite movie
Click through to "Collections" tab
Check through collections in the right column: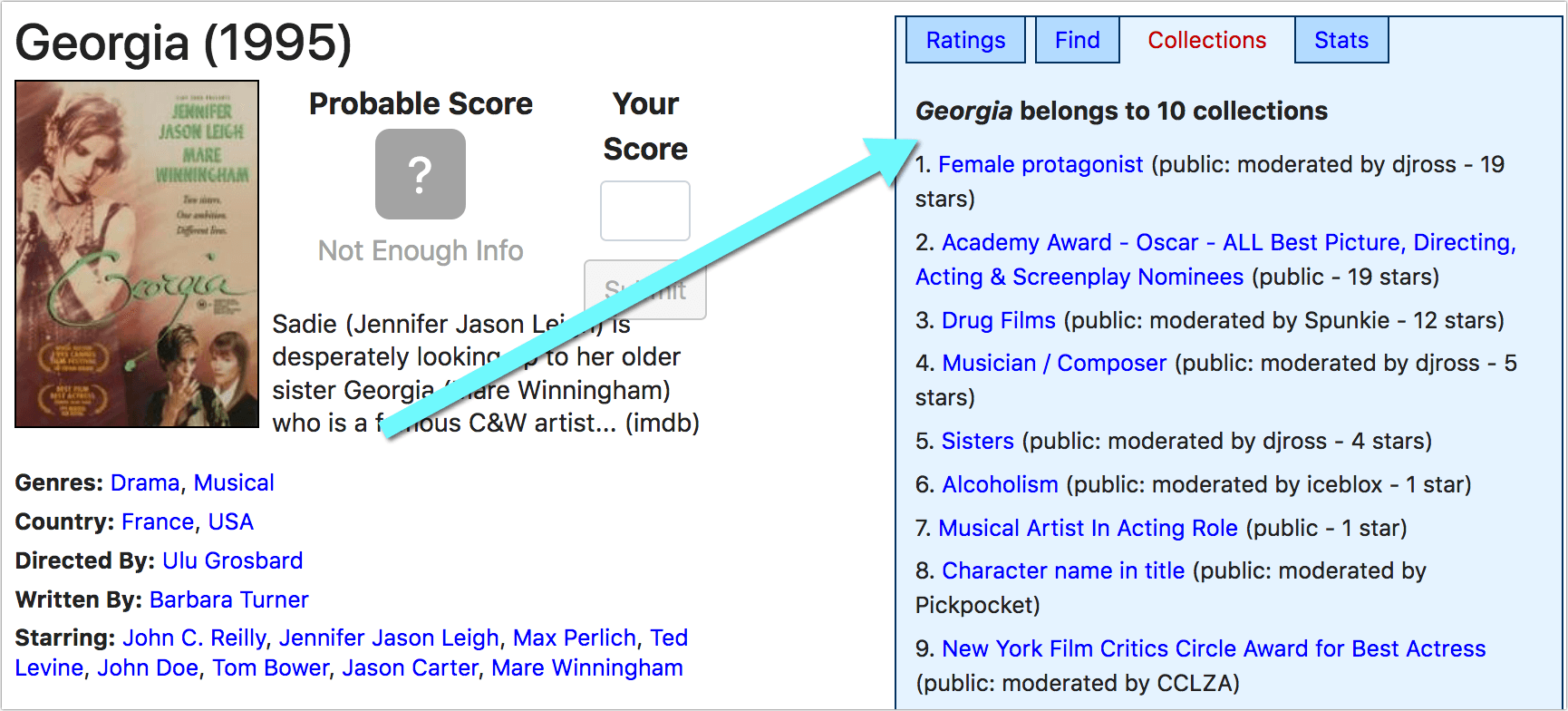 I find Criticker's movie cataloging quite refreshing and different from what you see on other sites.
Criticker offers a handy search option within its user-curated collections. For example, you filter collections to see all that are suitable for teens.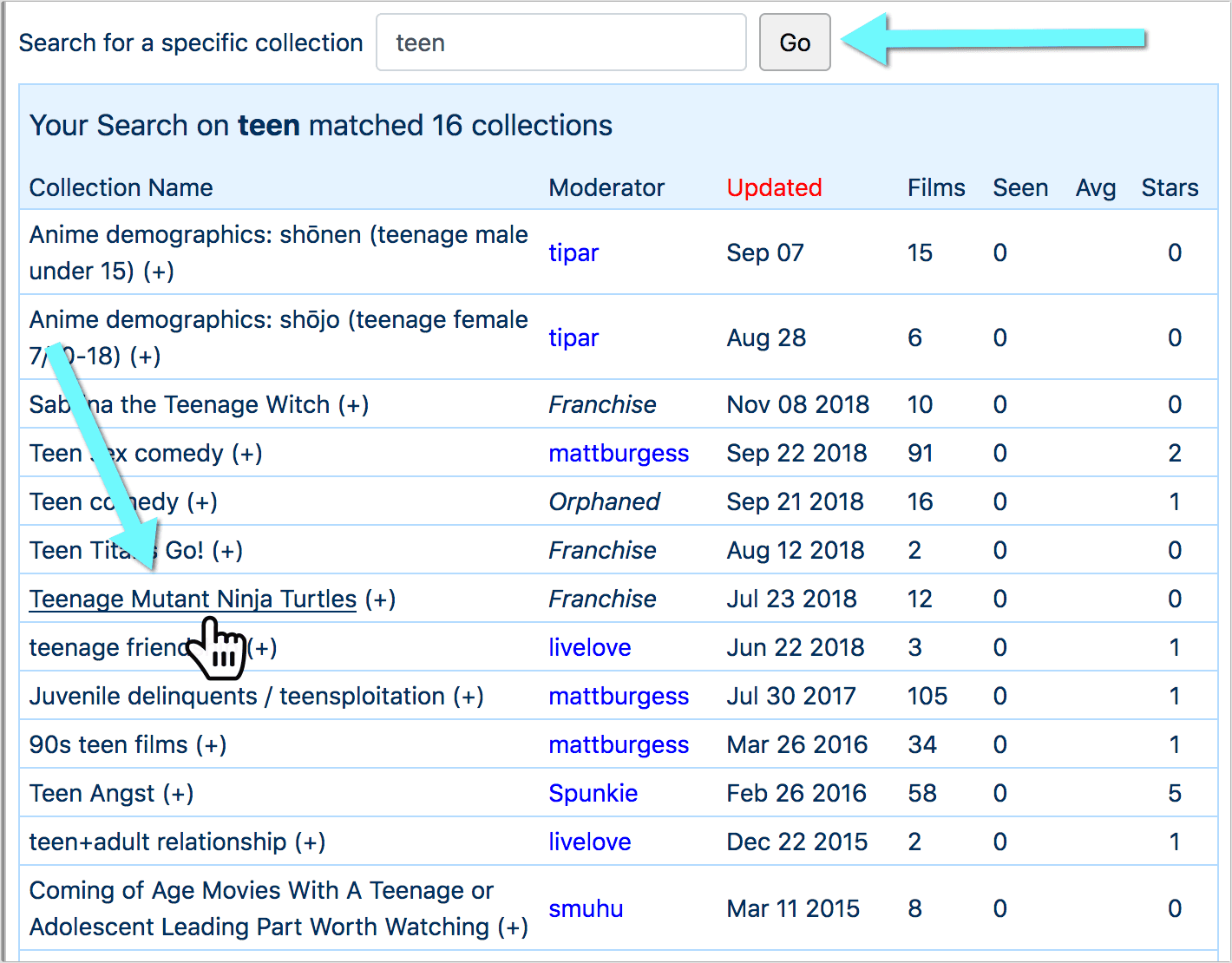 4. ICheckMovies
ICheckMovies is another movie recommendation engine. It offers all the popular features including personal recommendations and micro-communities around common movie preferences.
The free tier allows to join groups but not to create them. With the free plan, you rate and review movies and TV shows.
To find new movies based on your film preferences:
Navigate to the individual movie page
Browse lists it has been added to: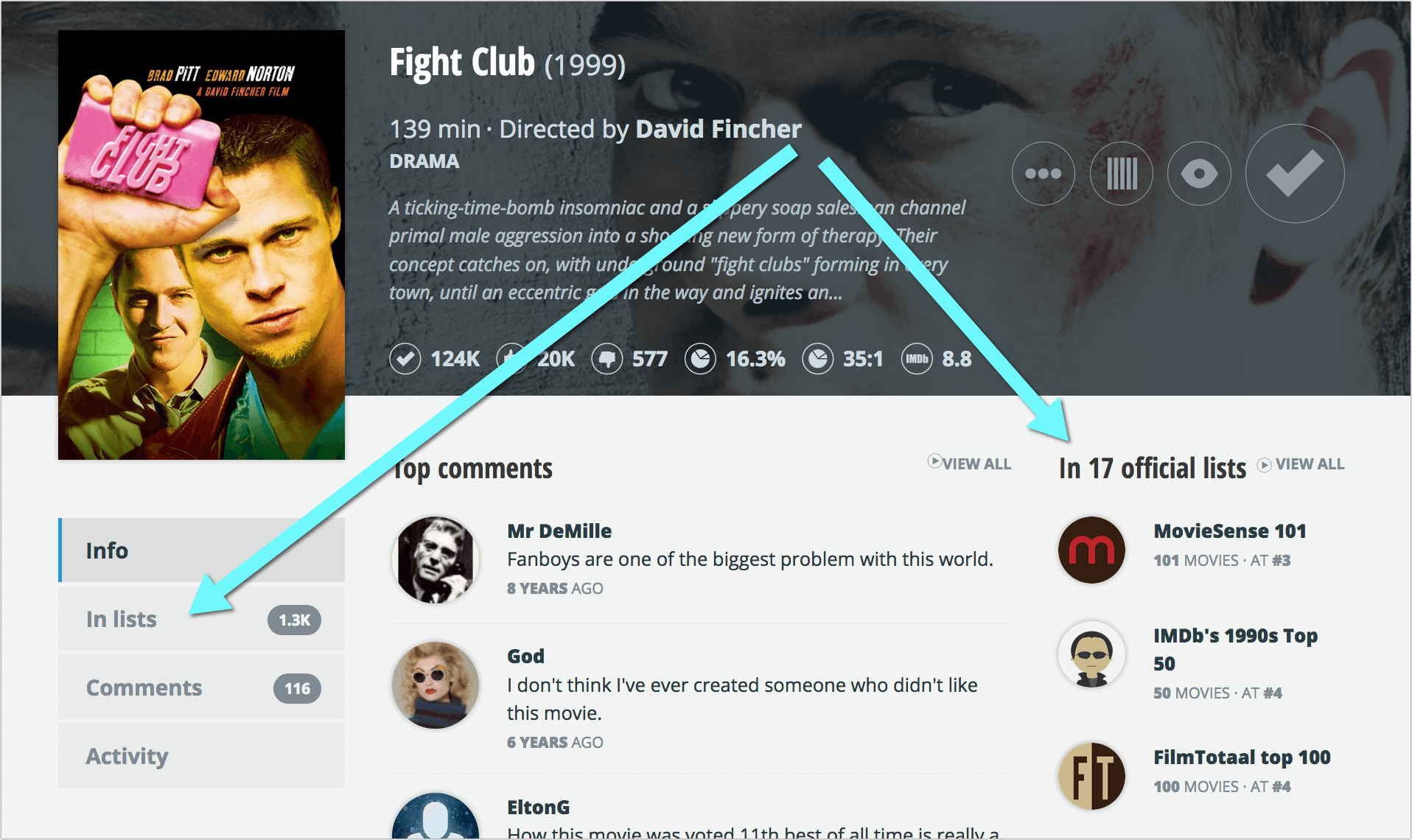 5. Goodfil.ms
Goodfil.ms is a platform collecting user reviews on the movies they have just watched. You can discover new movies by using their graph that ranks movies by how many times they are re-watched (y-axis) versus quality (x-axis).
The interesting aspect about using the graph is that there's a certain level of luck here: You just randomly point to a certain place in the graph and your next movie will show up: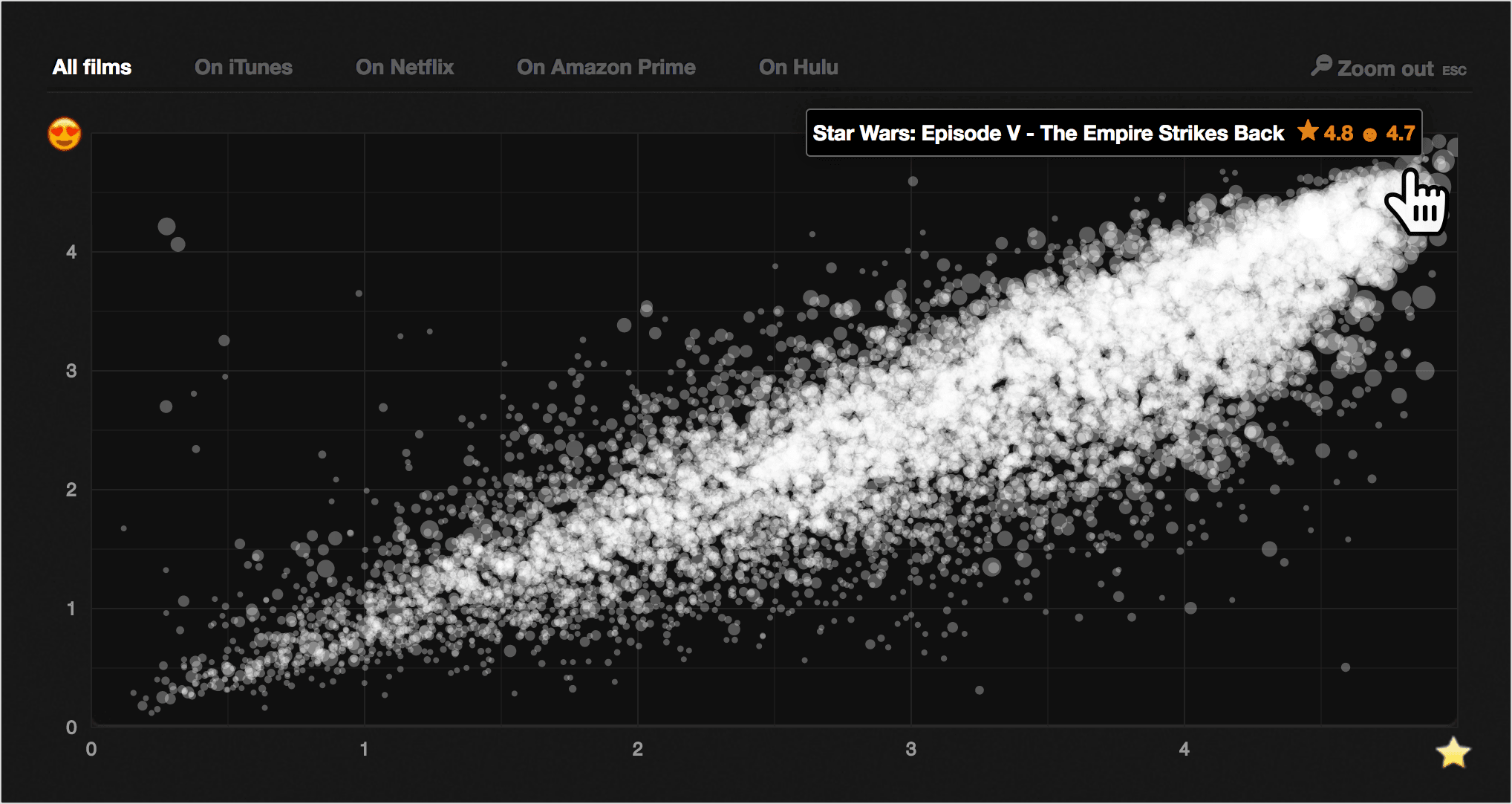 The site also helps find documentaries and movies on Netflix, iTunes, Hulu as well as films by Amazon and those available through Prime.
For each individual movie, the site also shows both:
Related movies (which looks like by cast)
Similar movies (by topic and genre)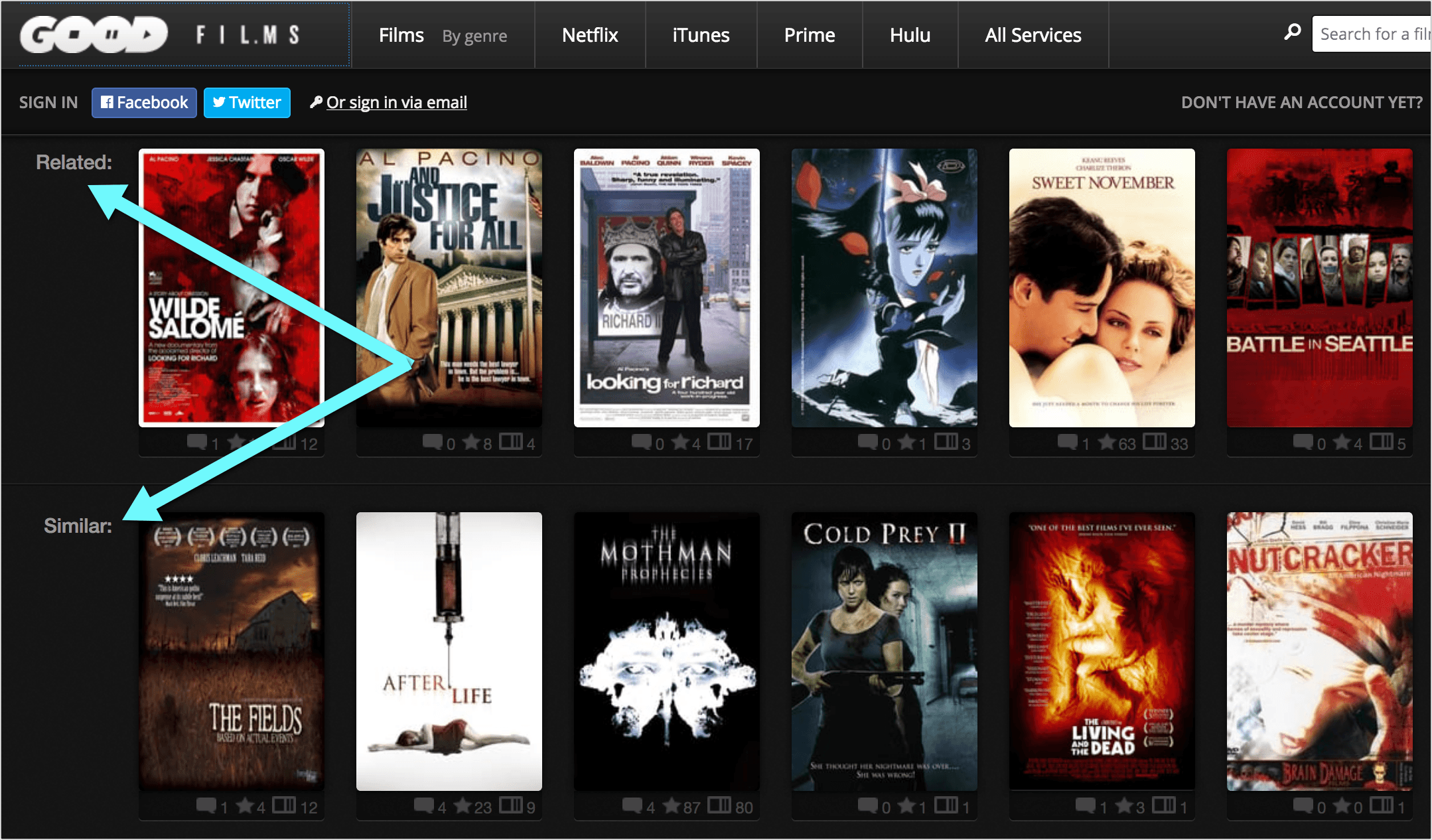 2. IMDB for Movie Discovery
While IMDB is probably the largest database out there containing records of all movies around the world, including cast, filming locations, showtimes,
It is full of user-generated content which means it is maintained by Internet users who love watching and talking about movies, there's not much "social" about the site. You do get a profile page that lists your recommendations, watchlist and reviews. But you cannot connect to or follow certain contributors to keep in touch with them.
You can use the site to discover new movies to watch though.
IMBD shows "More Like This" section on each movie page: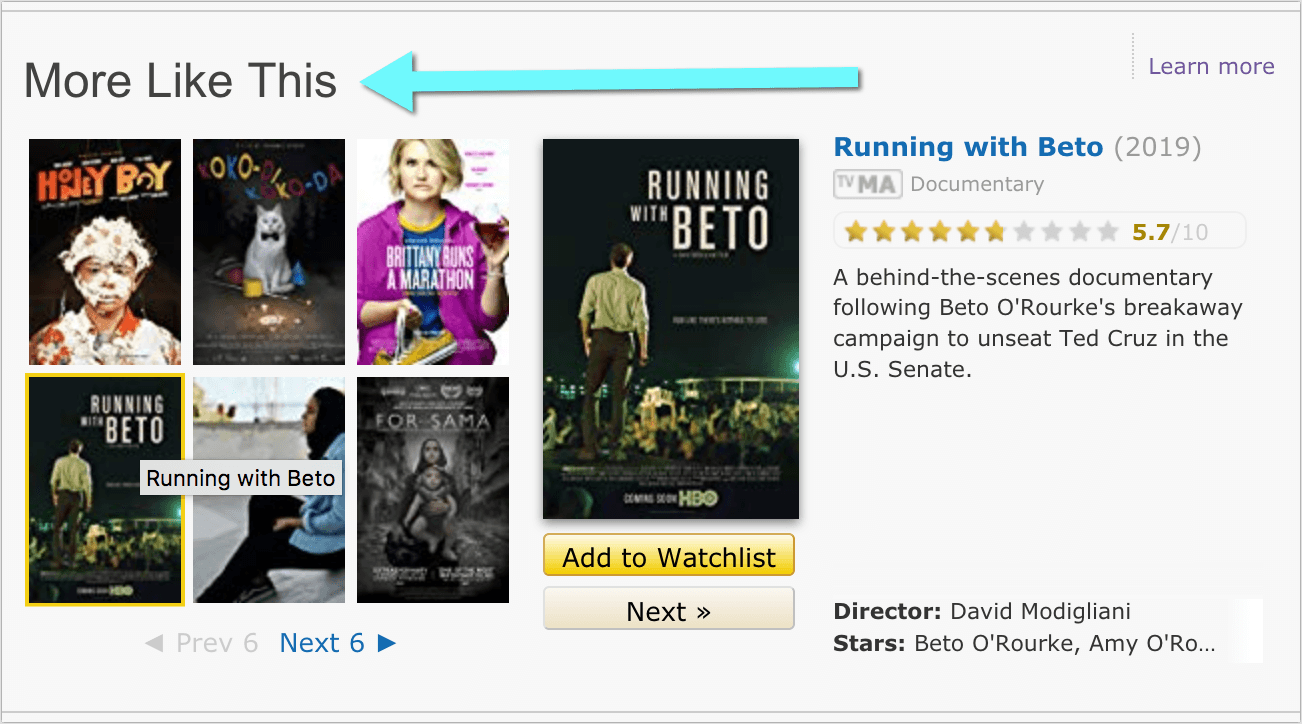 Similar movie titles are generated based on:
Genres (horror movies, romantic comedy, adult fantasy thriller, history biography, live action, mystery thriller, etc.),
Country of origin,
Actors, etc.
If you are using IMDB mobile app, you'll also see "Connections" option underneath "More Like This" section. Tapping it will take you to the list of projects that are somehow connected to the current movie: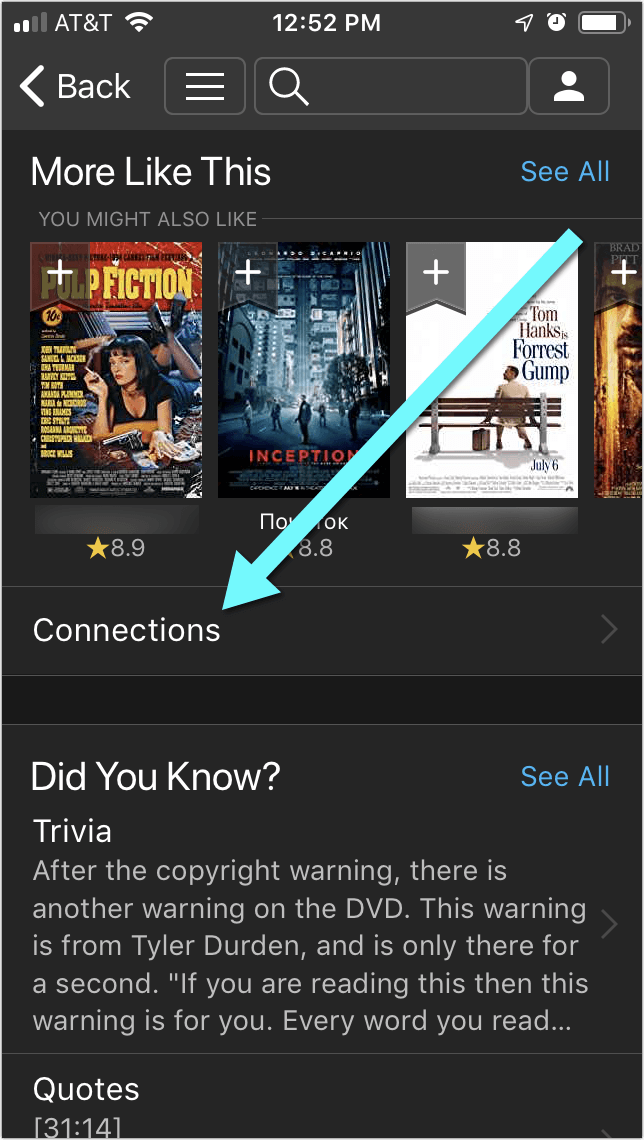 Examples of film connections on IMDB include:
Sequels
Spin-offs
"Spoofed in"
References
Video games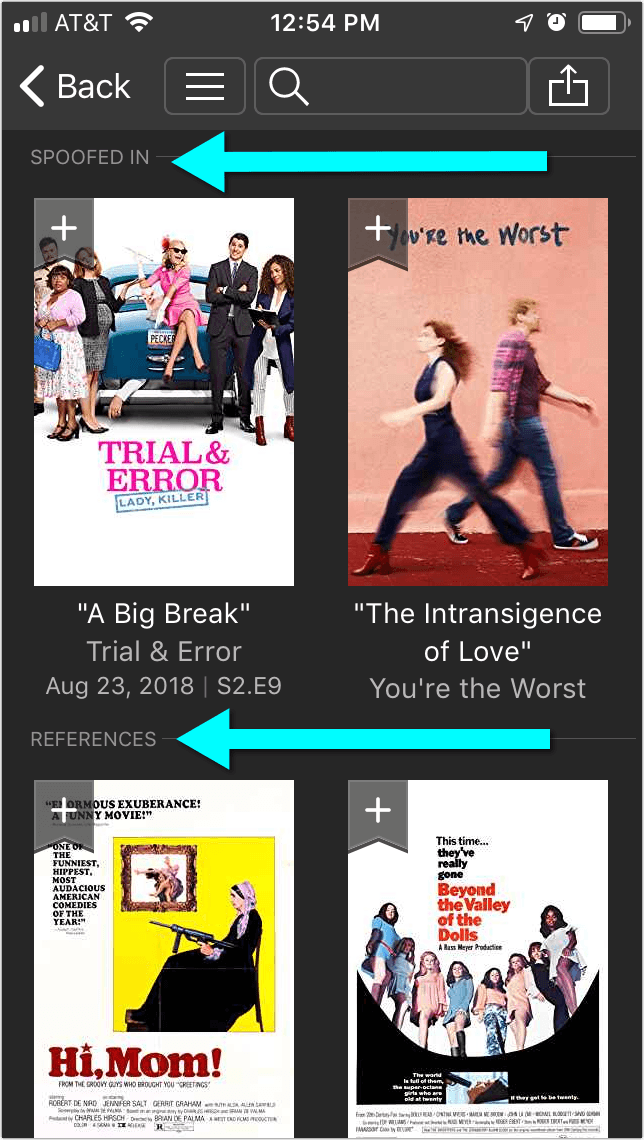 This section also contains lists the current movie was "featured in":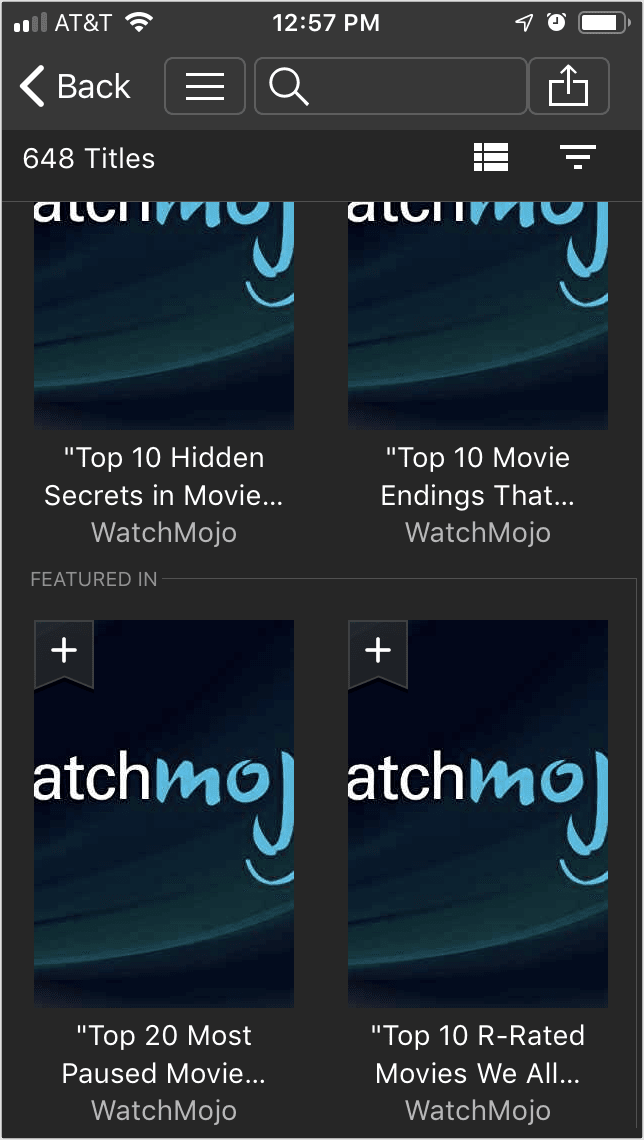 Moreover, IMDB also has a "Free movies" section allowing you to watch movies online for free which is really cool.
IMDB offers a film alternative to Goodreads choice awards, i.e. its editors' lists that include manually curated lists of movies from popular events, weekly picks, and more.
3. Google as Goodreads for Movies
Finally Google is great for everything including recommending old and new movie alternatives. There's no way to add movies to watchlist, and Google wouldn't know which ones you've already seen but it's probably the quickest way to discover new movies to watch when you feel board.
Simply search Google for [movies like XXX] and use Google's carousel to quickly make your decision.
Google's carousels are based on "People also searched for" which -as the name suggests – uses searchers' behavior to come up with related titles.
That's the reason why I probably like Google best when it comes film discovery:
Google isn't using your own movie preferences, so you have good chances to discover new films beyond your current scope
Google uses aggregated data, so you'll know what their billions of users searched for alongside your favorite movie. This makes the suggestion really on-point, as it's not based on one single criteria.
So is there a website just like Goodreads but for movies? Here are your options at a glance:
| | |
| --- | --- |
| Goodreads alternatives for movies | Movie discovery feature |
| Letterboxd | Browse through lists, connect to like-minded movie lovers |
| Trakt.tv | Browse throgh seasonal movie and TV show recommendations |
| Criticker | Search through user-curated collections of films and movies |
| ICheckMovies | Personalized recommendations and micro-communities around common movie preferences |
| Goodfil.ms | Discover more movies randomly using the ratings chart |
| IMDB | The largest and most popular movie database allowing to discover more films using lists and connections |
| Google's [movies like] | Film recommendations are based on what users search alongside your favorite movie |
Takeaways: What to Watch When You are Bored
If you are looking for Goodreads-like way to find more movies to watch, you have a variety of options:
Use social media sites for movie lovers including Letterboxd, Trakt.tv, Criticker, and Goodfil.ms
IMBD has lots of film discovery options including "More Like This" and connections. From IMBD documentation, it doesn't sound like they are using their user data to come up with related movies. Instead, they use genres, actors, directors, as well as official credits to suggest related movies.
Use Google's [movies like] search to let Google show you which films users search for alongside with your chosen one.
Of course, there's nothing preventing you to use several or all of those options to find more movies to watch when you're board. Every site above will likely suggest slightly different movies, so by using a few of them, you'll discover more movies.
Here are our video takeaways: Seven Goodreads equivalents for movies
While sharing love of books is important for many reasons (including spreading literacy), sharing love for movie watching may have lots of benefits too, like socializing, stress reduction, and more.