With our busy life style, getting into a habit of reading daily is extremely hard. How to get back into reading while still being able to keep up with everything else?
There are a few ways to get into a habit of regular reading and there are plenty of benefits of reading, including:
Obviously, there are many more reasons to get back into reading include stress reduction, memory improvement, improved focus, developing better writing skills, broader outlook, vocabulary expansion, consequent higher self-confidence, and more.
So how to start reading for pleasure again?
There's no single method that would work for everyone. We are all different, so we all need different ways to motivate ourselves. Fundamentally, there are four types of personalities which I will target with our reading motivation ideas:
Start Watching BookTube, i.e. Twitch for Reading Books
If you like watching Youtube videos, consider subscribing to a few best BookTubers.
BookTube is an unofficial name of a collection of Youtube vloggers who share their favorite books. Watching someone getting super excited about a book they are reading can be the strongest motivation to read that book too.
BookTubers will give you a ton of ideas of how to enjoy reading:
Unboxings of book subscription services like Fairy Loot, Bookcase Club and Owlcrate
An ability to participate in book parties and challenges, e.g. a "read-a-thons" or a "readaphon" and a "reading rush", a fun initiative of non-stop reading for a set period of time
Great books to read as well as various ideas on how to find pleasure in reading them
A fun way to connect to fellow book readers to share your reflections
A few BookTube projects to consider are:
Bookmarked, a weekly live show to discuss all kinds of bookish topics
The Reading Rush, a regular BookTubeAthon (i.e. a reading challenge)
Ariel Bissett, a BookTuber who shares book ideas, reading habits and to-read lists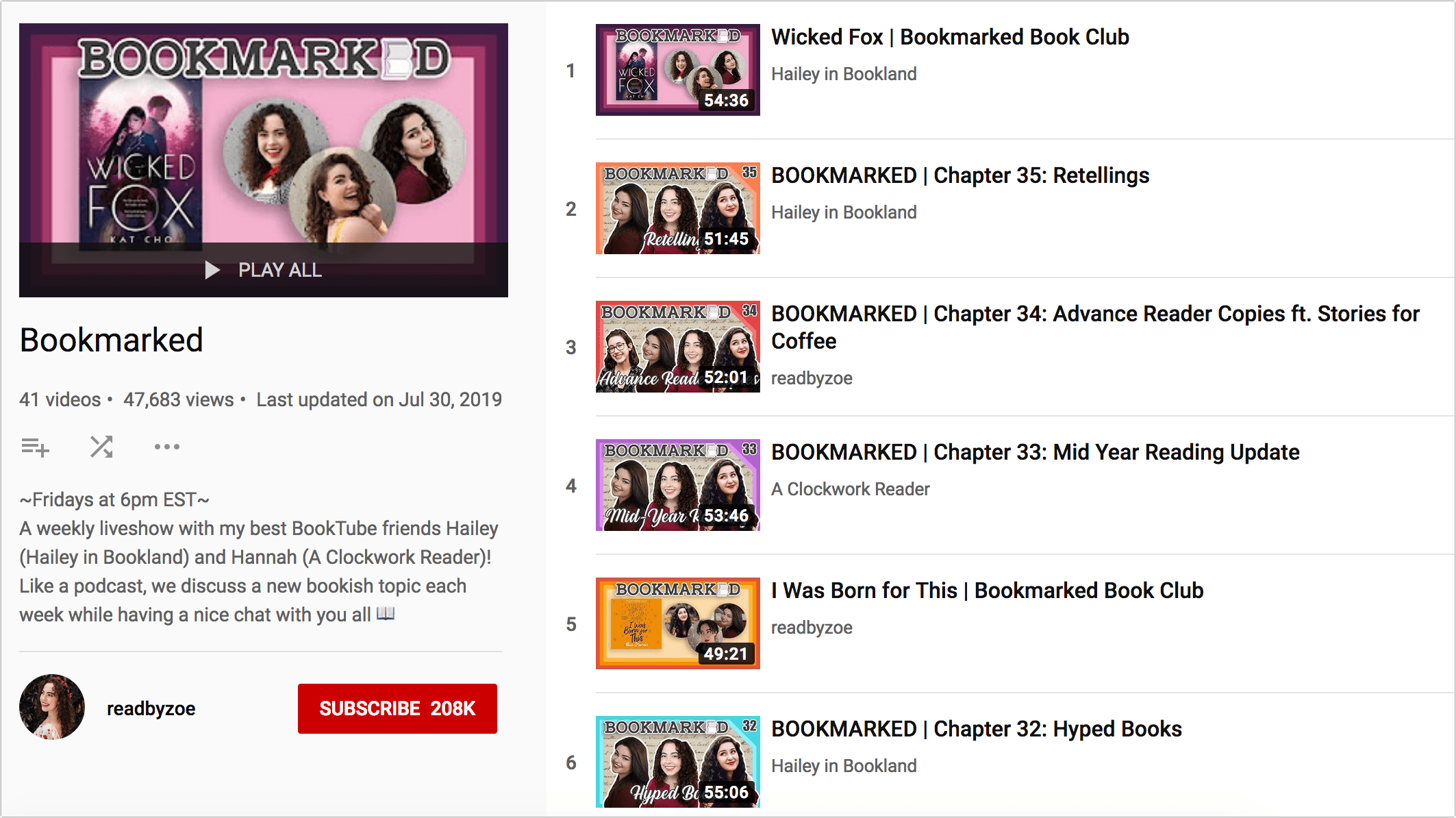 Online Book Club Ideas: Modern Mrs Darcy, Andrew Luck Book Club, and More!
If you are too busy or too shy to organize or join actual book clubs, but you feel like being part of reading communities, you should know that there's a wide variety of online book clubs where you can find like-minded people.
Idea sharing can be a powerful reading motivator. This is where an idea of online reading community stems from. GoodReads allows users to create and join online communities united by common reading interests. It's a good place to start.
There are a few more online book clubs to check out:
Modern Mrs Darcy
Modern Mrs Darcy is an online reading club created by Anne Bogel, an author with a huge passion for reading.
Inside her reading club Anne suggests one book per month and encourages members to discuss it "immediately and privately". There's also a video chat every month for those who find online discussions not enough.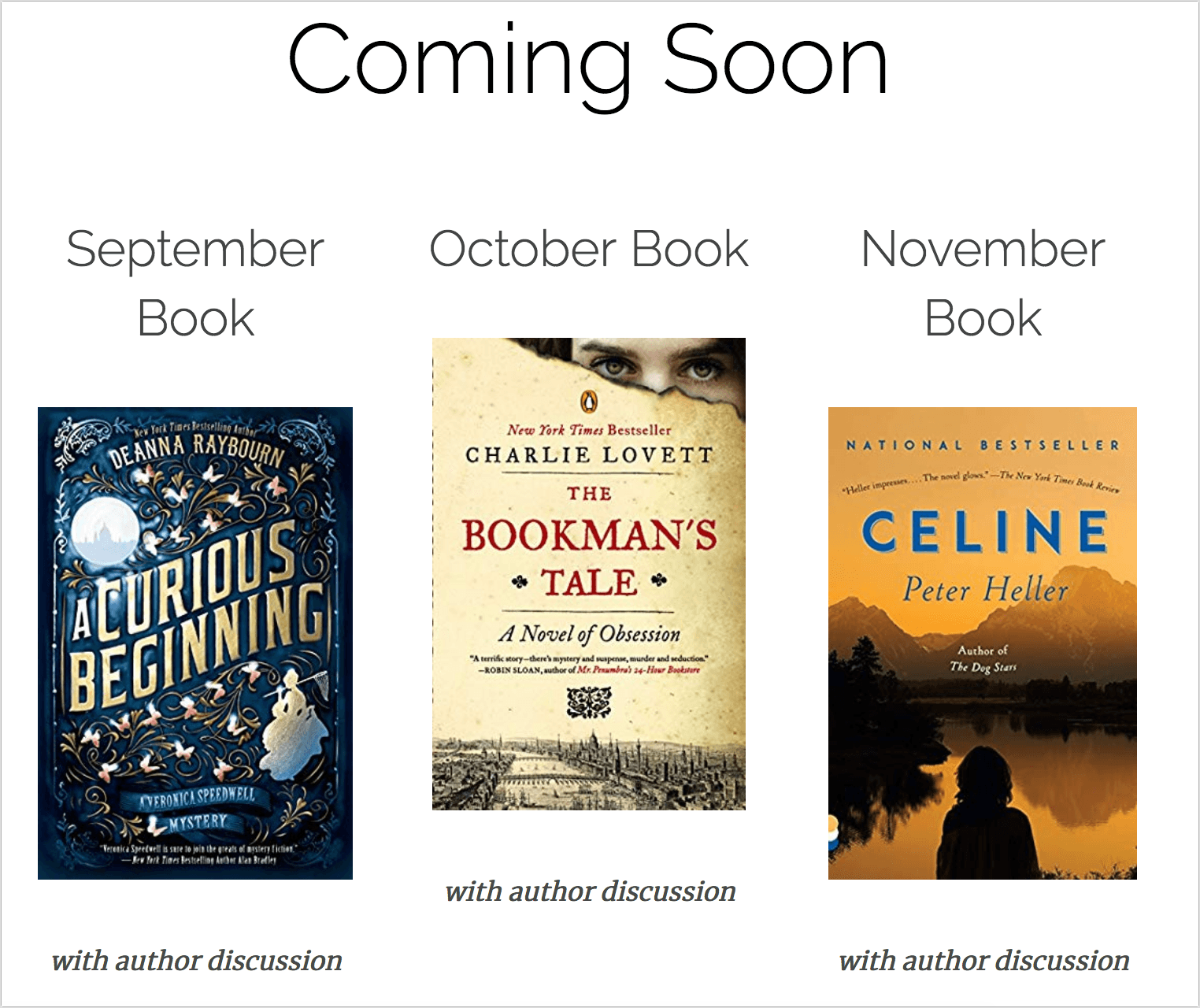 Anne's platform offers reading match-making feature allowing members to find like-minded readers.
Anne loves to read and she posts book lists on a regular basis. Her podcast What Should I Read Next? is dedicated to bibliotherapy and literary matchmaking.
Andrew Luck Book Club
Andrew Luck Book Club is a free reading community set up by NFL football player whose goal is to promote literacy and motivate people of all ages to read a book a month.
Every month, Andrew recommends two books to read for his community: one for young readers and the other for more seasoned readers. All the participants will regularly receive timelines and reminders from Andrew.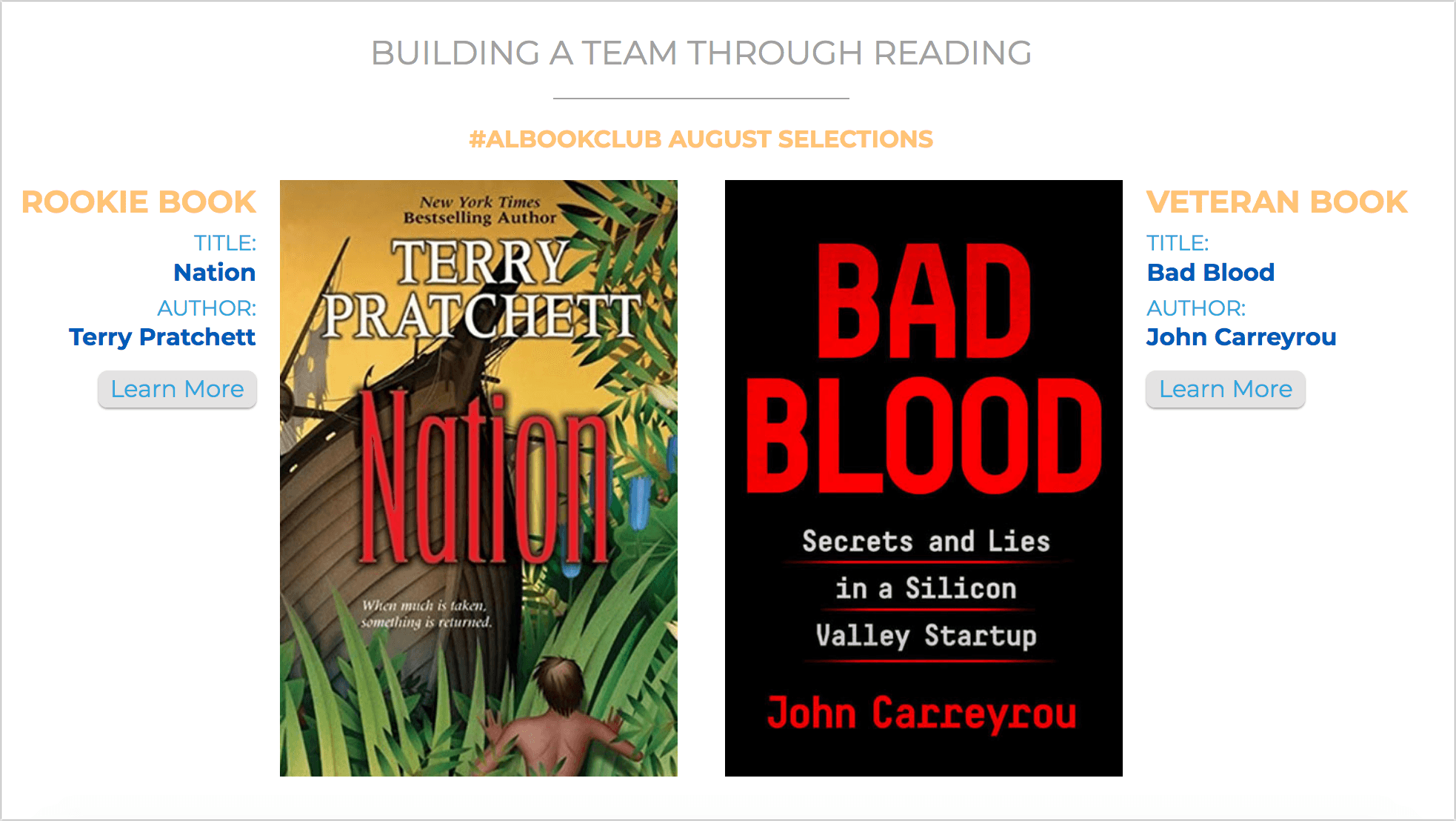 Use #ALBookClub hashtag on Twitter and Instagram to share your book progress and watch others post on the monthly book.
I find it awesome that this community suggests books for kids as well as lists recommended books for young adult audience.
Andrew has a powerful podcast on Soundcloud that you subscribe to. If you think you cannot find time to listen to podcasts, here's what to do while listening to podcasts to make room for them in your busy schedule.
Start a Reading Log
For the most organized people among us, creating and maintaining a reading log can be the strongest motivation.
While many people (especially busy parents and business owners) may feel guilty doing anything for pleasure – including reading – keeping a book log allows them to feel more accomplished.
Others find goal setting very motivational which is where achieving certain reading milestones can be the best way to get into a habit of regular habit. Hence outlining those reading milestones in the reading log is a great idea.
We have created a few reading log templates: You can try any of those templates to see if it heps you stick to daily reading. There are the following free book log templates you can download right away, no need to optin:
Summer reading log
Reading milestones: Reading log template
Weekly reading log (pdf)
Daily reading logs with summary
Book club reading log template
Reading log with questions (PDF)
Reading log for adults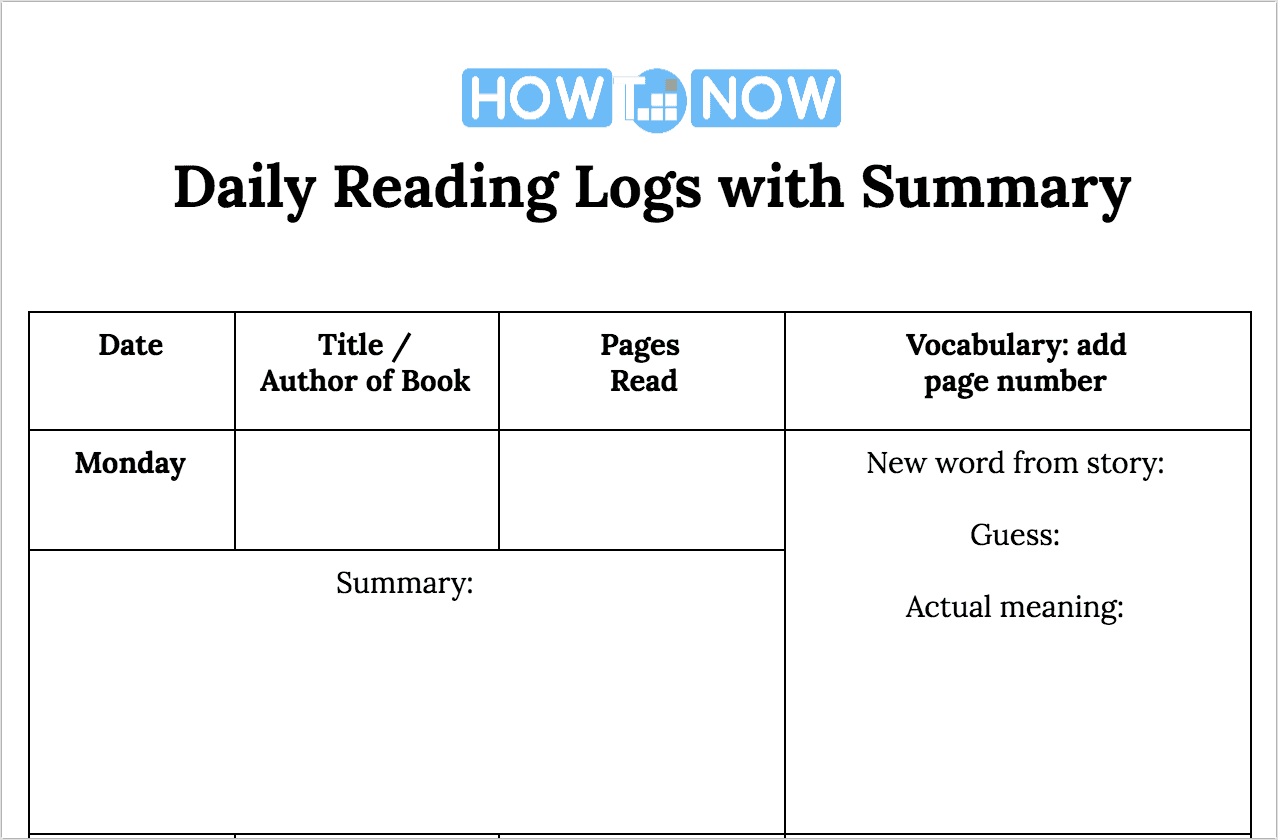 You can choose a template that fits your goals best. The above one, for example, focuses on enriching your vocabulary, which is great if you want to expand your vocabulary and / or improve both writing and reading skills.
Add Reading to Your Daily Planner
If you are a highly productive person who likes managing time with help of daily planners, this tip is for you: Add reading each time you are planning an upcoming day or week.
This will help you find time for reading daily. We have compiled a few free printable daily planners to download instantly. You can put reading in every day's goal list: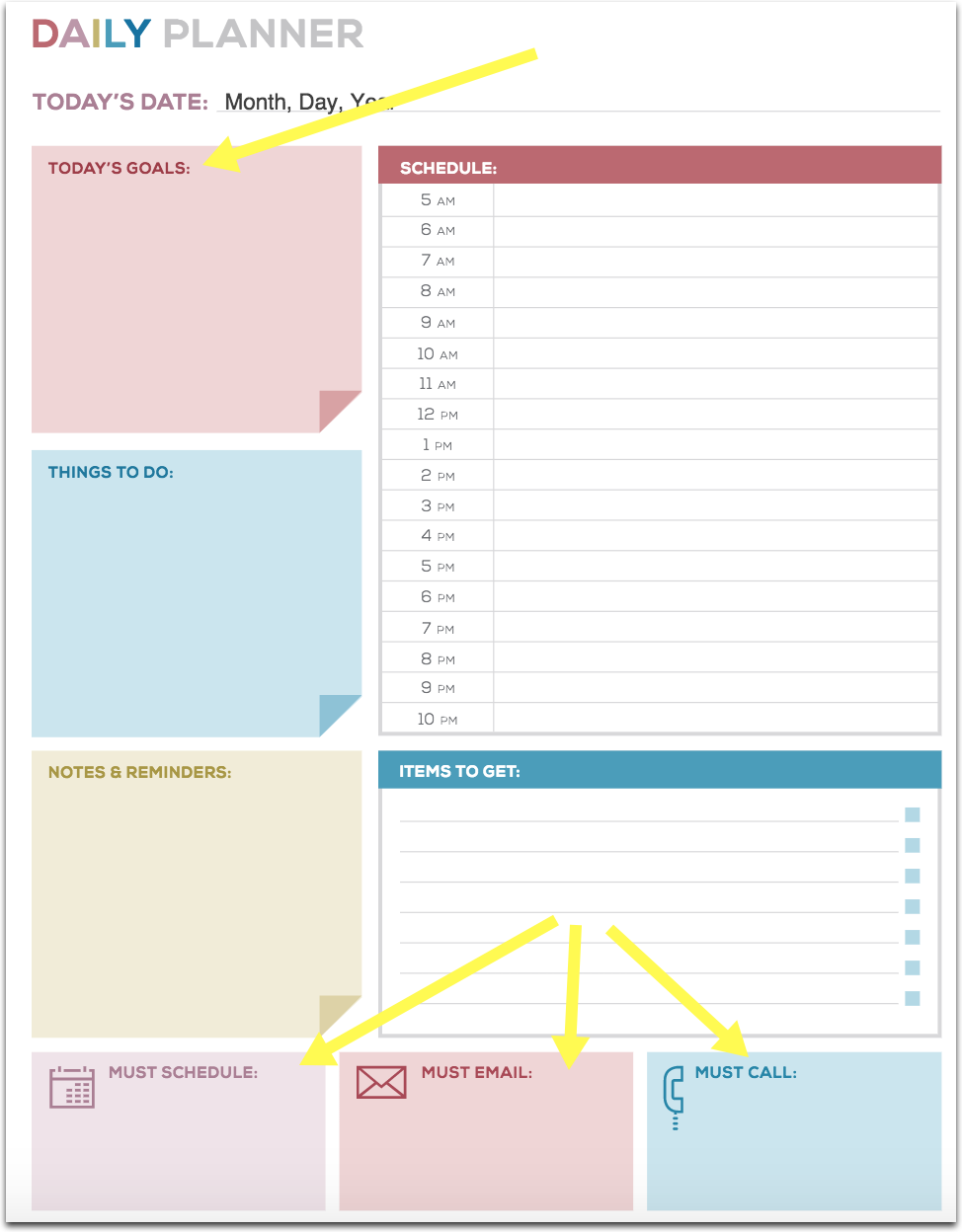 If you love to read but fail to get organized, this idea is for you!
Find Your Own Reading Motivation: Conclusion
While I tried to match reading motivation ideas to four fundamental temperament types but the truth is, no personality falls into each type 100%.
Most personalities are of a mixed type, so while the above ideas can be a good starting point, you may want to try all of them to find your perfect mix!
All of the above methods work for paperback books, as well as audio books.
Please do let me know which idea worked best for you!
Get back to reading NOW!