Twitter is a great social media platform but its usability seems to go from bad to worse with each interface update. In fact, it is so confusing that many users find themselves wondering how to find and share their Twitter profile URL.
With that in mind, I have put together this quick tutorial answering the popular questions:
How to find my Twitter URL on the app?
In your Twitter app, tap your profile pic in the top-left and tap "Profile"
Choose any of your tweets on your profile feed and tap "share" icon
Next, tap "Copy link to tweet"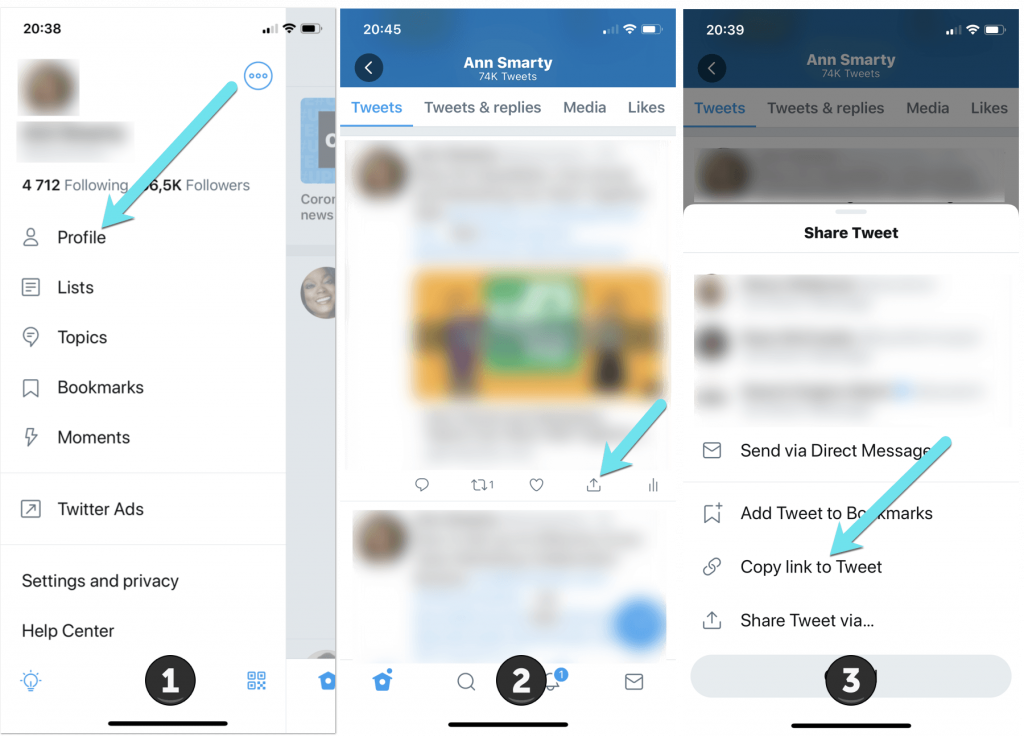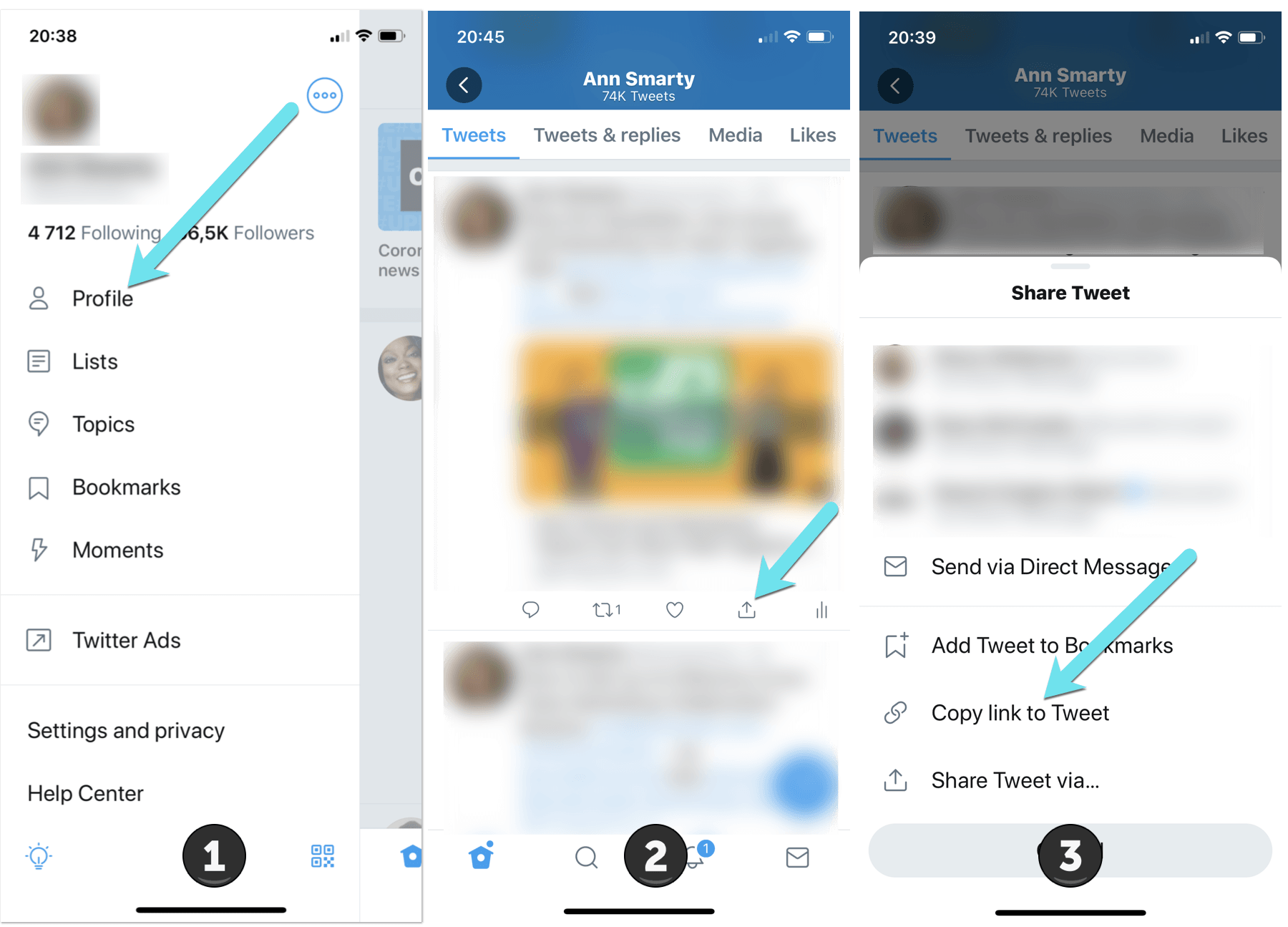 Now, to share this link, you can copy-paste the link whenever you need but delete the part after your username: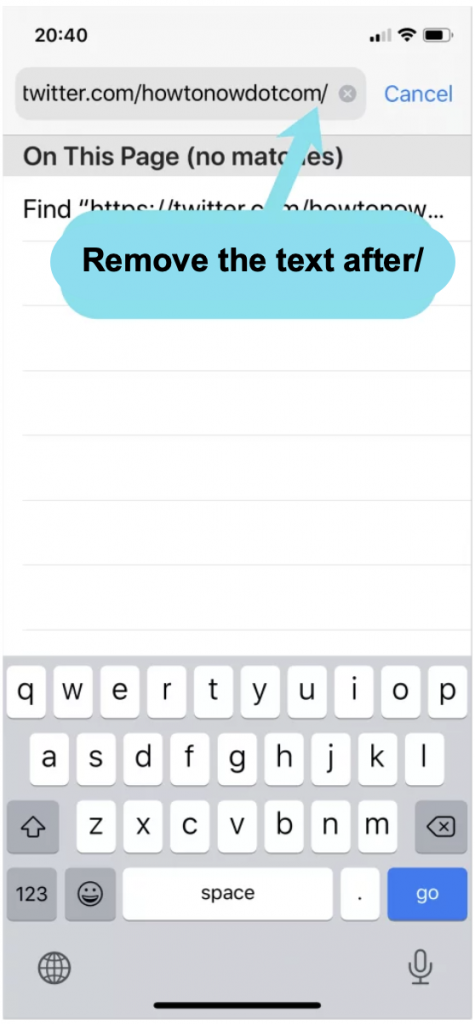 Delete the numbers after /username/ part in the URL
Press and hold the URL to highlight it
Tap copy in the copy-paste menu
Next press and hold to paste the URL where you want to send it (your message or social media DM)
How to find what my Twitter URL is?
Basically your Twitter URL consists of twitter.com plus your username, so it is quite easy to type it if you remember your username:

If you are not sure what your Twitter username is or you just want to make sure you type everything right before sending it, it is best to copy-paste your Twitter link.
How to find my Twitter URL using a desktop browser?
On desktop finding your Twitter URL is very easy:
Open twitter.com in any browser and login
Click "Profile" in the left column
Copy the URL in the browser address bar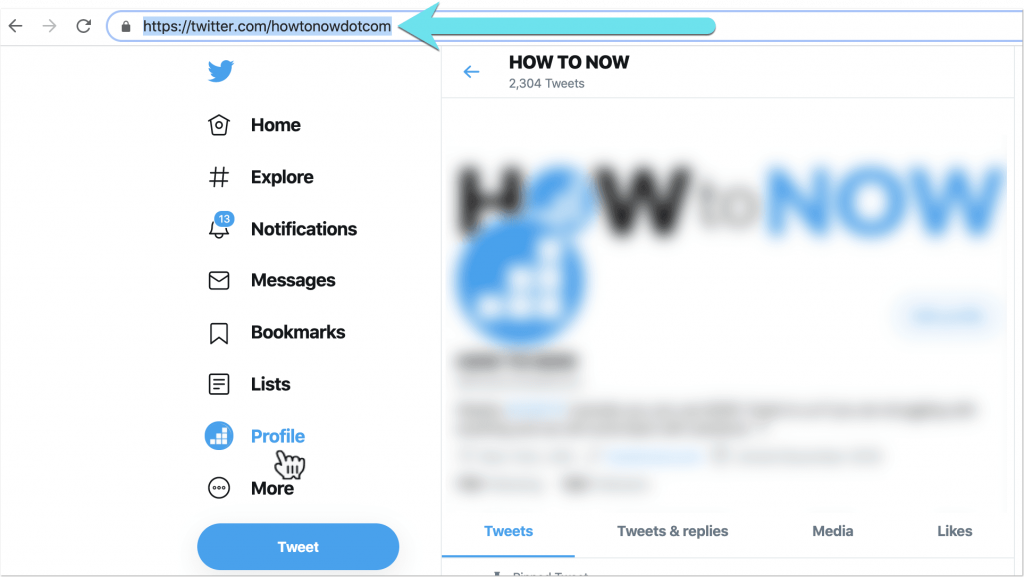 How do I share my Twitter account?
Now that you know your Twitter profile URL, feel free to paste it anywhere to share, including email message, Twitter DMs, Facebook comments, etc.
One of the best ways to build followers on Twitter is to share your Twitter URL with friends. This link will send friends directly to your Twitter account for them to follow you.
Here are a few suggestions:
Put your Twitter link on Instagram
Login to your Instagram account and click / tap your profile picture to go to your Instagram profile page
Click / tap "Edit profile"
Paste your Twitter account link in the "Website" field

Keep in mind that Instagram allows only one link inside the bio section, so you will only be able to link to your Twitter profile there.
Here's also how to change your Instagram username.
Put your Twitter link on Facebook
Login to your Facebook account
Click / tap your profile pic to got to your profile page
Click / tap "Update info"
Go to "Basic and Contact info"
Click / tap "Add another social link" in the "Websites and Social Links" section underneath "Social links" section
Select "Twitter" in the dropdown
Type your Twitter profile name
Select who can see your Twitter profile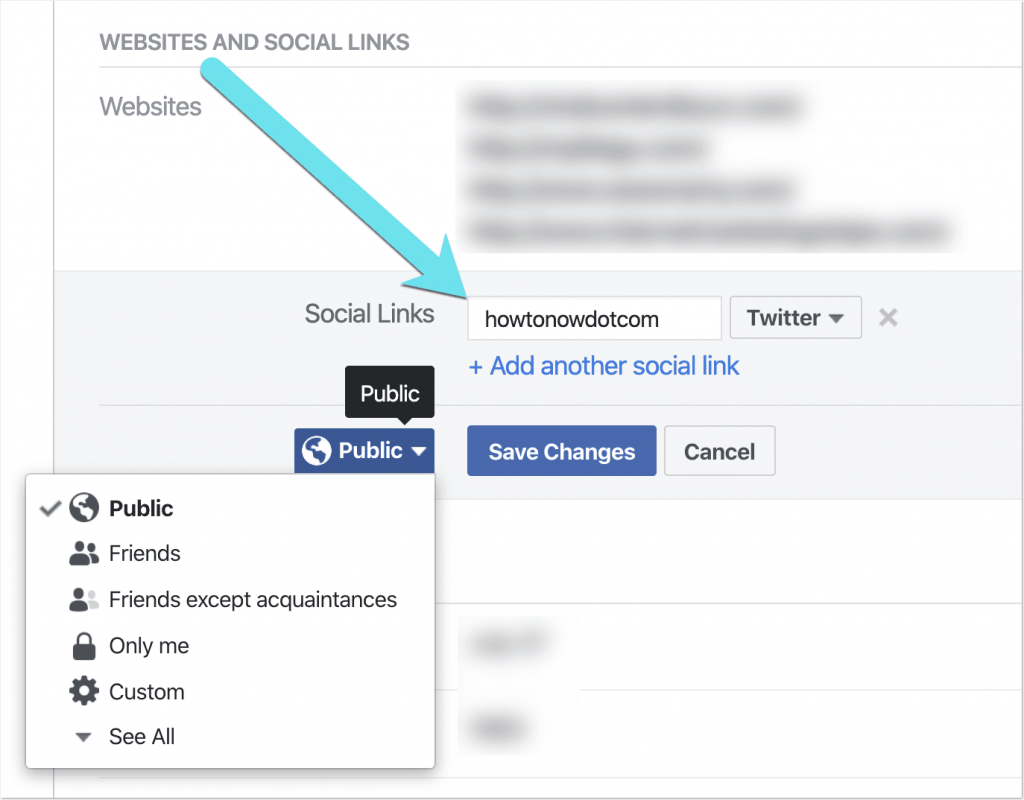 Put your Twitter link in your Gmail signature
Login to your Gmail account
Click / tap the "Settings" icon
Scroll down to "Signature" section
Write a quick message and paste your Twitter URL:

If you are still struggling, get yourself a book!
Takeaways: How to find what my Twitter URL is
The easiest way is to type twitter.com/username which is what your Twitter web address is
On desktop, login to your Twitter account in any web browser and go to your profile page to copy your Twitter URL
Using Twitter app, copy any of your tweets from your profile page, paste that URL in Safari (or any other mobile browser) and delete everything before username/
Include your Twitter link in Instagram, Facebook or email messages to get followers