How to See Who Blocked Me on Twitter
Social networking is fun for the most part, but just like "real" life it's full of negative emotions.
The easiest way to avoid any negativity on social media is to mute and block people that try to annoy you (including spam, trolling, and any kind of debate you don't want to be part of).
But what if someone is blocking you? Would you want to know if that's the case? Almost everybody using Twitter get confused about its banning functionality.
In most cases, I wouldn't probably want to know but sometimes it gets really tricky, for example: What if that person blocking you is your good friend in real life? Or what if suddenly you are being blocked by many people? I would probably want to know that…
But is there a way to find out who's blocked you on Twitter? Let's see:
How to Know if Someone Blocked You on Twitter?
Twitter isn't making it easy to see whether anyone is blocking you on Twitter. The best way: go to the Twitter profile directly. There, instead of seeing their regular Twitter timeline, you will clearly and instantly see if you are being blocked on Twitter: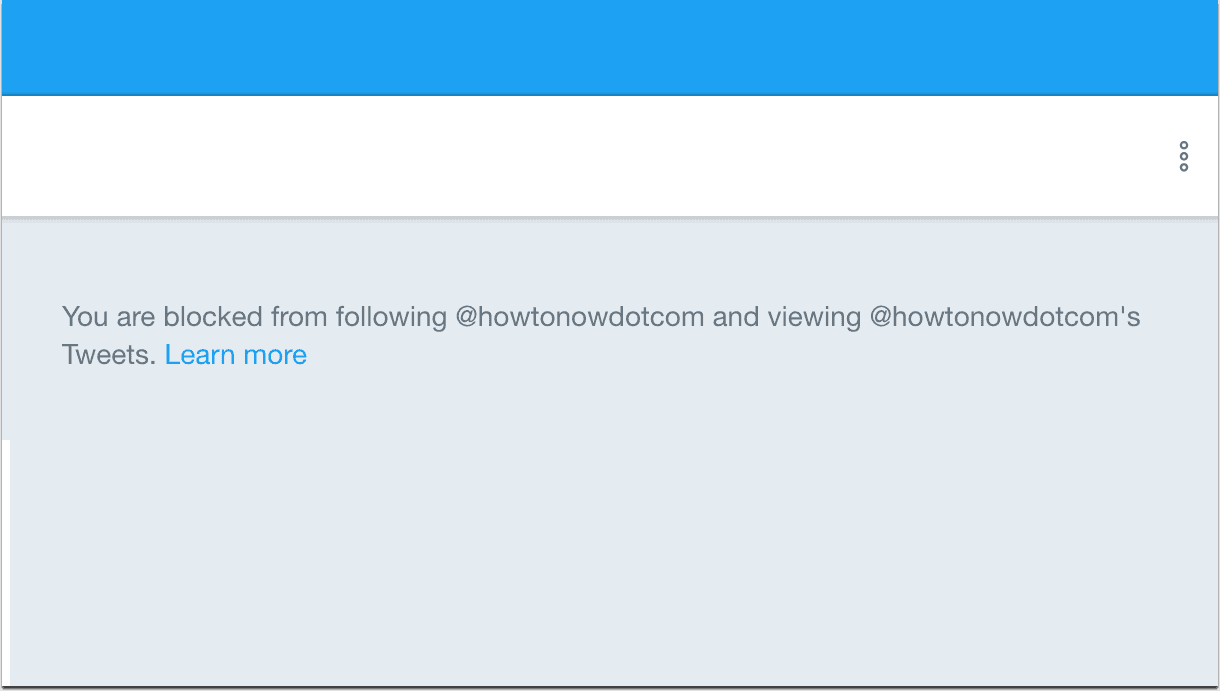 That's also what someone you block on Twitter sees when they are viewing your profile.
That's really the only easy way to tell if someone blocked you on Twitter.
What Does Blocking Do on Twitter?
Other than that message on the profile page, there are not many red flags that can alarm you of a blocking situation. Twitter has made the process really subtle: You are not being notified if someone has blocked you on Twitter and you just overall stop hearing from each other.
If you tweet to someone who has blocked you, they will not see that tweet (And it will not appear in their notifications).
If you are both included in one tweet by someone else on Twitter, you will both see it and you will be able to reply to everyone on that thread, but the user who is blocking you won't see you reply as if it didn't exist.
If you search for hashtags that person is using, you will not see their tweets in the hashtag search results.
Private messaging (i.e. an ability to send a direct message) is also not available for blocked accounts
If your common friend retweets any of your tweets, the person who is blocking you will not see that retweet
Tip: To see the whole thread (including tweets from those blocking you), open the tweet in a different browser where you are not logged in to Twitter
Click To Tweet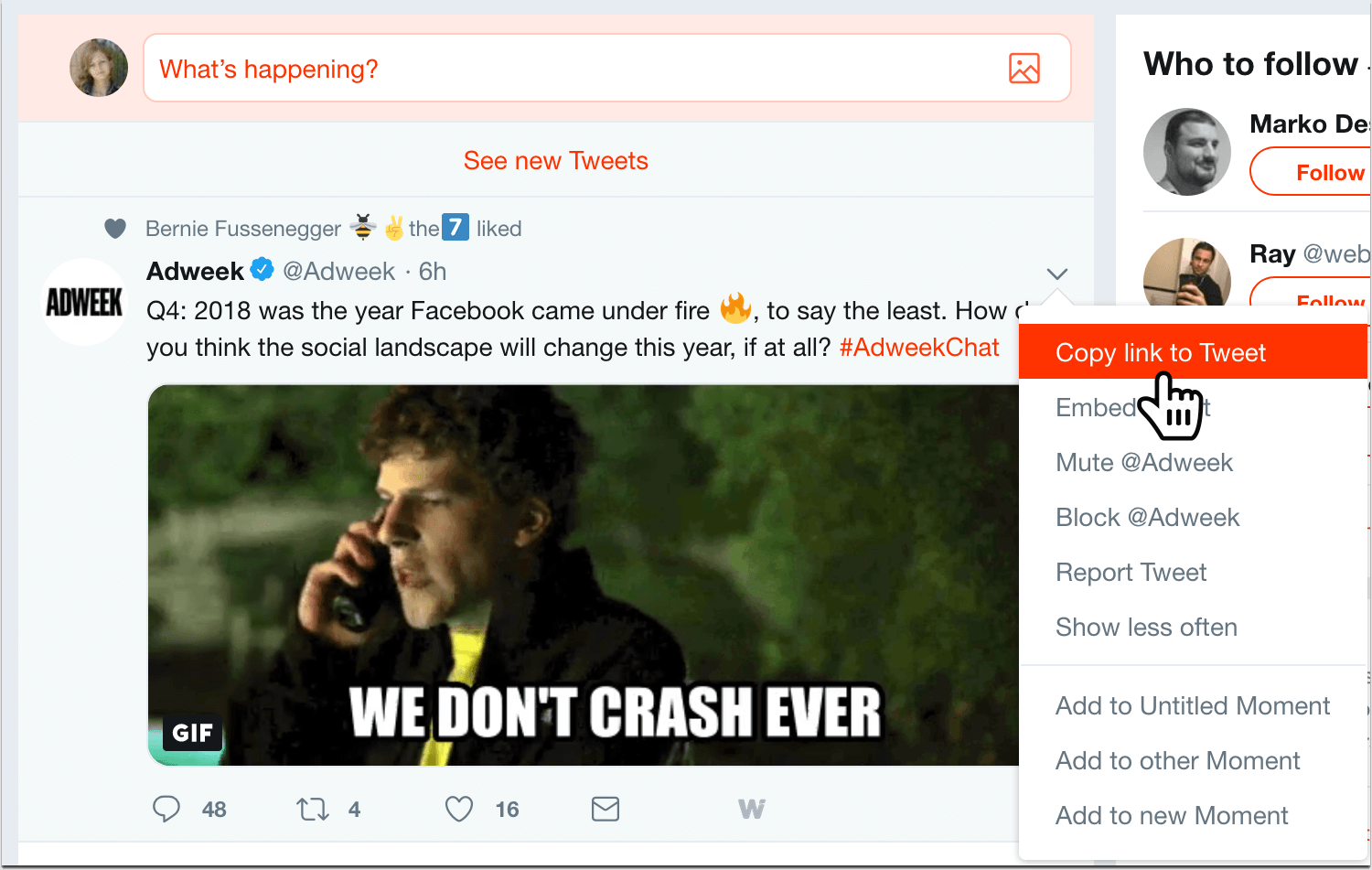 If you are being blocked on the social network, there's no way to tell. Twitter won't show it in your Twitter analytics and any conversation involving both of you. Your Twitter dashboard will have no notification alerting you of the situation and the whole functionality will remain the same. For the sake of your sanity, it's probably better to remain oblivious…
Likewise, if you are blocking anyone on Twitter, they will probably never find out.
You can keep tweeting to someone blocking you without ever realizing he/she cannot hear you. You can engage with anyone without ever realizing they are blocking you. Also, officially, the number of people blocking you doesn't affect your Twitter popularity (but it might be some sort of a red flag we are not told about)
The same is true to most Twitter clients including Tweetdeck and Hootsuite, as well as on the smartphone using an official Twitter app.
Obviously, you cannot follow or unfollow the Twitter account blocking you but you can block them in return.
Can You See a List of Who Blocked You on Twitter?
Kind of… There's no easy or instant way to see a list of who blocked you on Twitter but there's a work-around in case you really want to find out.
Time needed: 15 minutes.
How to find my Twitter block list:
Step 1: Go to a profile that has a lot of common Twitter followers with you (people who follow you also follow that account) and click its "Followers" button
Step 2: Keep scrolling down until Twitter loads all of your fellow's followers
Step 3: Right click / double-tap in any empty area of that page and choose "Save as" (Google Chrome) or "Save page as" (FireFox) to save the page as HTML

Step 4: Open the file with any text or HTML editor
Step 5: Ctrl+F (Windows) / Command+F (iOS) to search the source of the HTML page for blocks-you
Step 6: If anyone among your friend's followers is blocking you, you'll find the text on the page with the Twitter username a few lines above the text
Step 7: Continue searching for all blocks-you instances in the source code of the page
As you can see, there's some sort of detective work involved. There's no official process that would explain how to find people who are blocking you. That's why I mentioned you might want to do that only if you were really concerned about being blocked (by many people).
Can I See A List of Everyone I Have Blocked?
Yes, you can keep track of anyone you are blocking:
Click your profile pick in the top-right corner
Click "Setting and privacy"
From there click "Blocked accounts":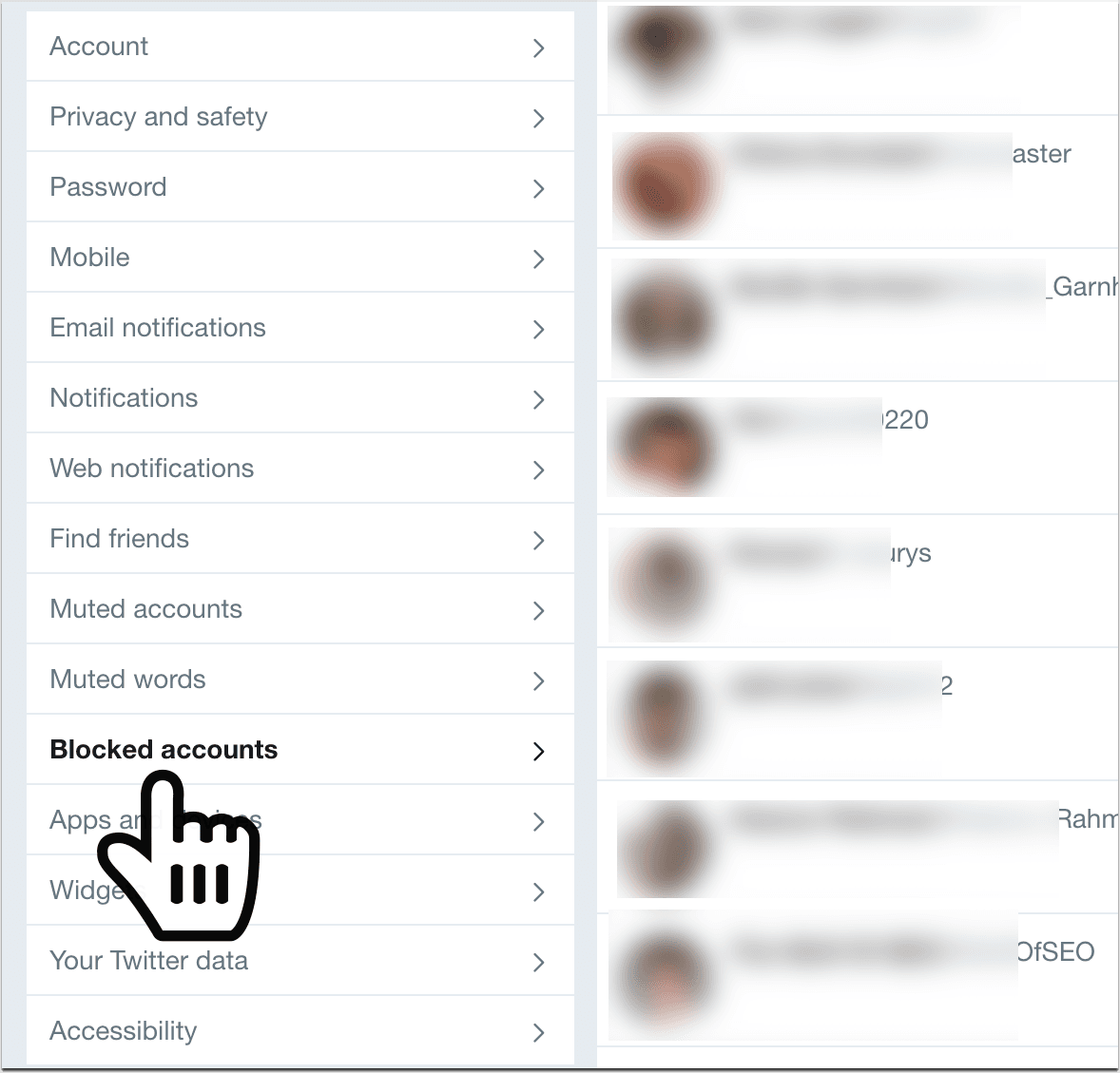 You can also import a list of Twitter usernames you want to mass-block.
How Can I Block Someone Who Has Blocked Me on Twitter?
The good news, you can still block anyone who is blocking you on Twitter to avoid any further interaction, in case you feel revengeful: Just click the three-dot icon to the top-right of their Twitter profile and select "Block":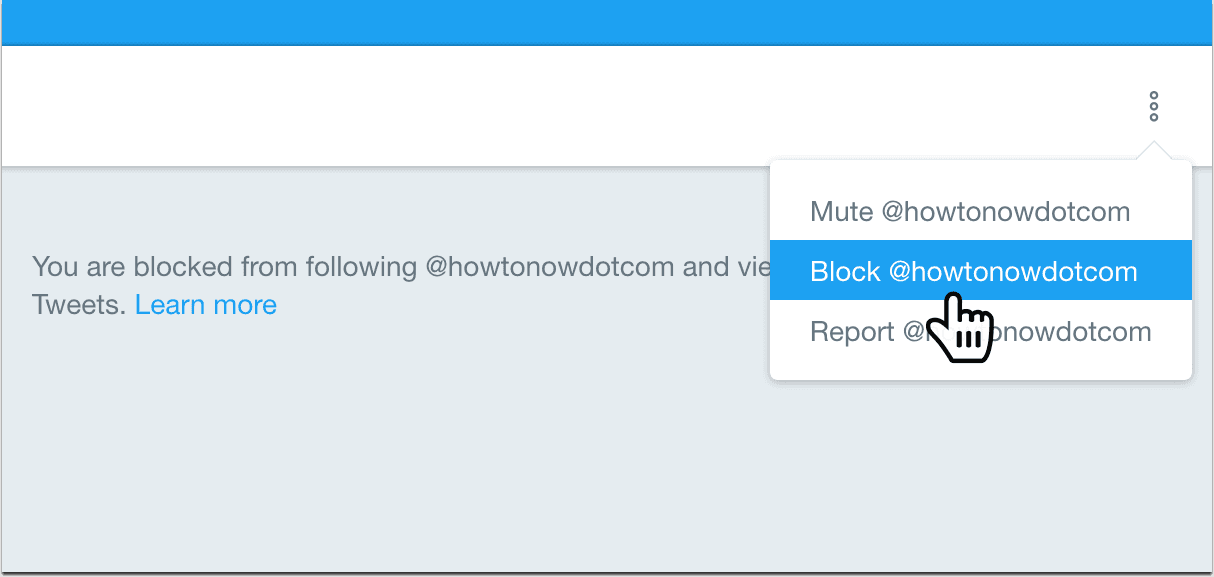 You are done!
Now if that person decides to unblock you, they will see you are now blocking them in return (in which case they may decide to block you again:)
How to See Who Blocked Me on Twitter Now?
Go directly to their Twitter profile page (You may search for it in Google if you cannot remember it)
If there's a message saying you cannot see the user's profile because you are blocked, then this person is blocking you on Twitter
If you are looking for a list of people who are blocking you, it will need more work. Follow these steps here.