Facebook tagging feature is one of the best ways to connect to the friends, when you want to start a discussion.
Social networking is fun: You can start a conversation with your friends anywhere: On your photo, within your own update or inside the comment to anyone else's public post.
Using Facebook features can be very confusing and even annoying. While they have gone a long way from where they started – both in the functionality and documentation – figuring out what to do and how may take some time.
Here's a quick guide to all kinds of Facebook tagging:
How do I tag someone in a Facebook post?
On your browser, go to your Facebook timeline at facebook.com and login
On top of the page where it says "Create Pots", start typing your update
At any point, click "Tag Friends" option below your update dialog
Start typing your friend name in that field and your friend will shop up in the drop-down
Click on your friend's name to add them to your Facebook post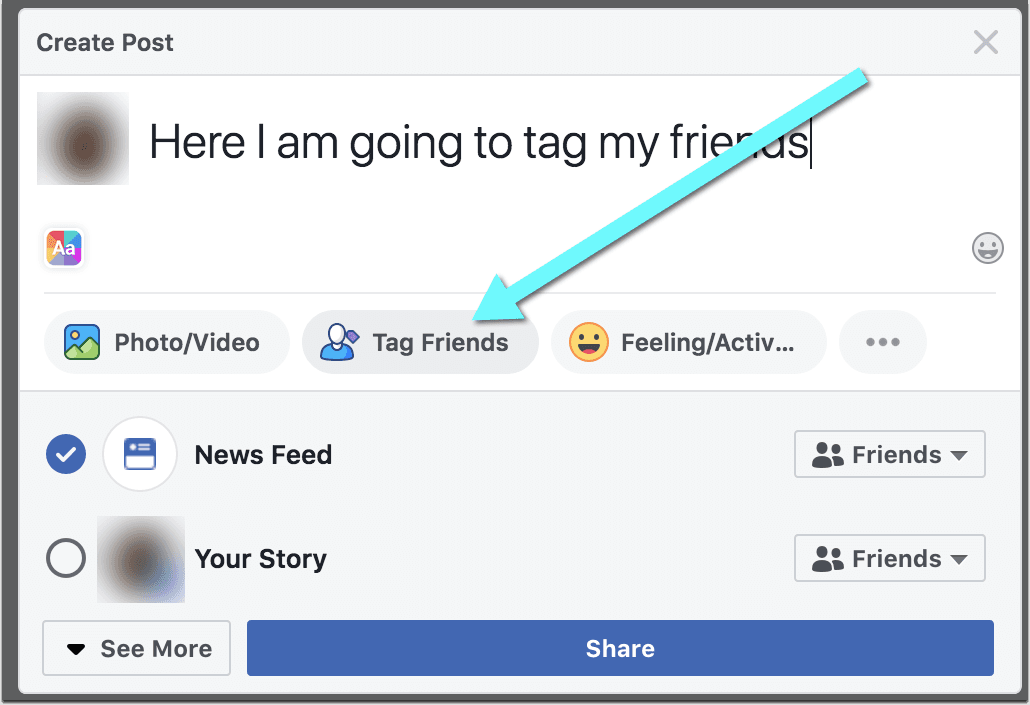 It works pretty much the same for video updates too.
Your friend's Facebook profile will be linked in your status update and on your timeline.
Unless you know this person really well, it's a good idea to post their permission before tagging them publicly to avoid any frustration. It's general social media etiquette.
Your tag will appear in your friends' notifications as well as in their email inbox associated with their Facebook account.
Why wouldn't my friend's name show up in the drop-down?
Some Facebook users choose not to get tagged in other people's posts. It's nothing personal.
Some people may not even realize they are blocking friends from tagging them. If you know the person very well, you may send them a direct message saying you cannot tag them and suggesting an idea why that should be.
When I tag someone on Facebook who can see it?
It depends on your post privacy settings. If you tag a Facebook user and set the post visibility to "friends" and 'friends of friends", friends of the tagged person will see it even if they are not friends of yours.
Choosing that option may be confusing. You cannot currently select it when publishing your update. But you can set it after your update went live. For that click on the icon below your profile pic within the update box and select "Custom":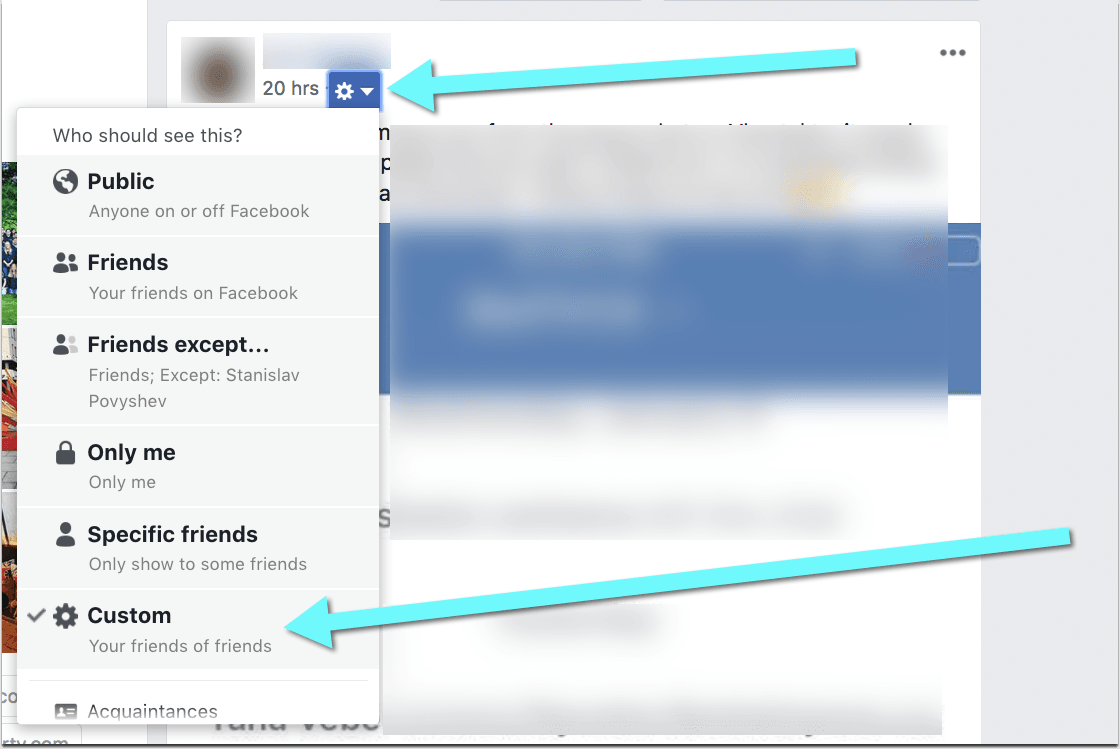 There below "Share with" heading where your currently see your post visibility, click inside the field and you'll see "Friends of Friends" option: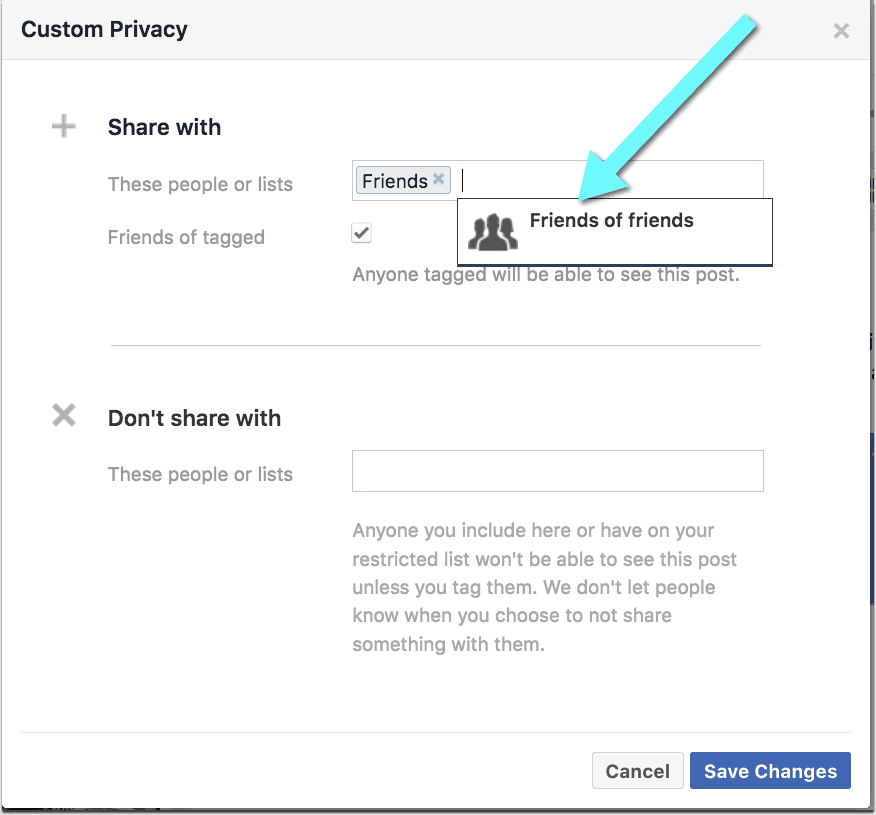 How do you tag a comment to someone in Facebook?
Start typing your comment
When it's time to tag your friend, type @ and start typing their name
Your friend's name will be suggested in the drop down menu: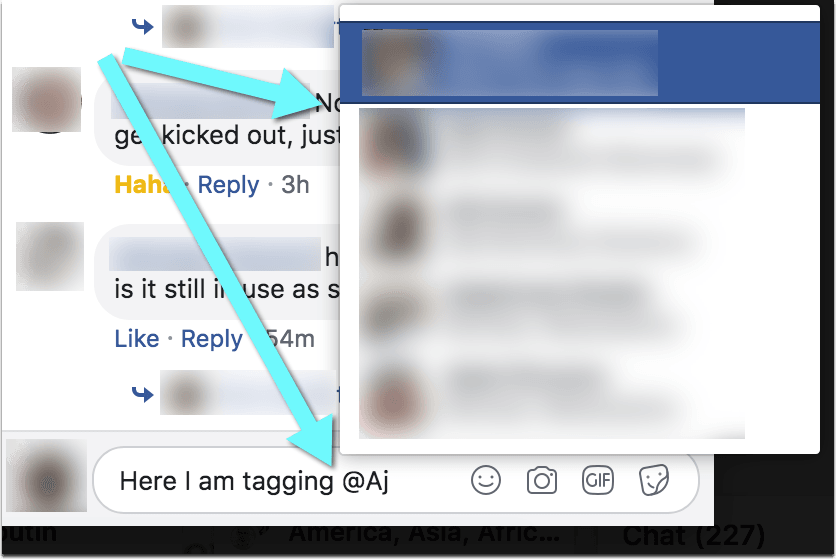 How do you tag a friend in a comment on Facebook Mobile?
Facebook tagging on a smartphone (via Facebook Application on iOS or Android) works exactly the same as on desktop
Type @ in the comment field and start typing your friend's name
Choose your name from the drop down
How do I tag someone in a photo on Facebook?
Once you upload your photo, Facebook will automatically tag those of your friends who haven't disabled their face recognition feature
You can tag the rest of your friends by clicking "Tag" icon within your photo you are about to upload: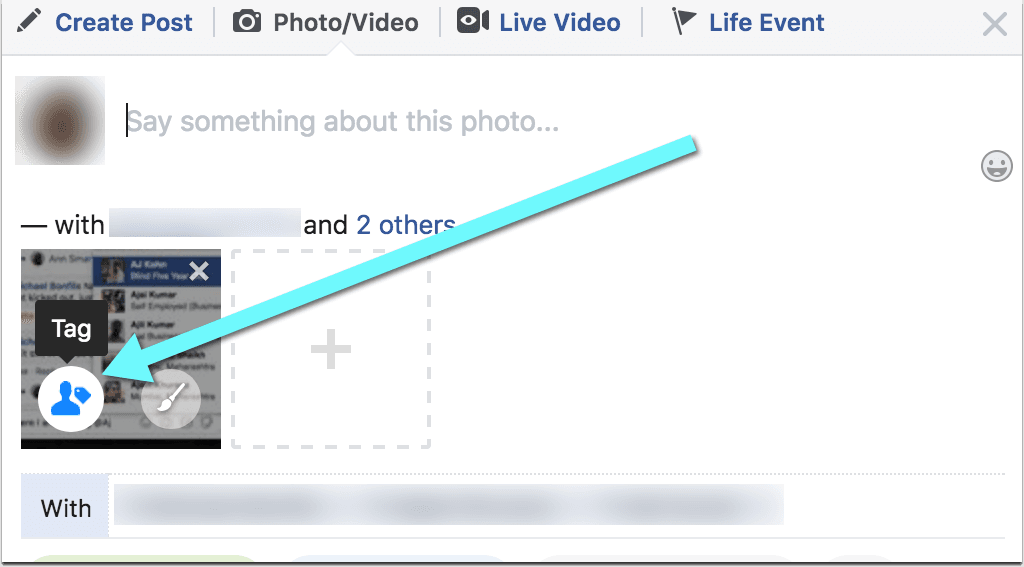 Once you click that icon, Facebook will load a bigger version of the photo where you'll be able to click any face and start typing to select the friend's name.
Like with general tagging, you won't see those of your friends who opted out of friends' tagging (either on purpose or by accident).
How do you tag someone not on Facebook?
Tagging non-users on Facebook has become tricky. Facebook will kind of force you to choose at least some of the names in the drop-down.
If you want to tag someone who is not on Facebook in the photo:
Keep typing their full name without choosing any name from the drop-down.
When you are done typing, move your cursor away from the drop down making sure no one is selected but not clicking away
Once you see nothing is selected in the drop-down, click "Enter" to tag the picture with your typed name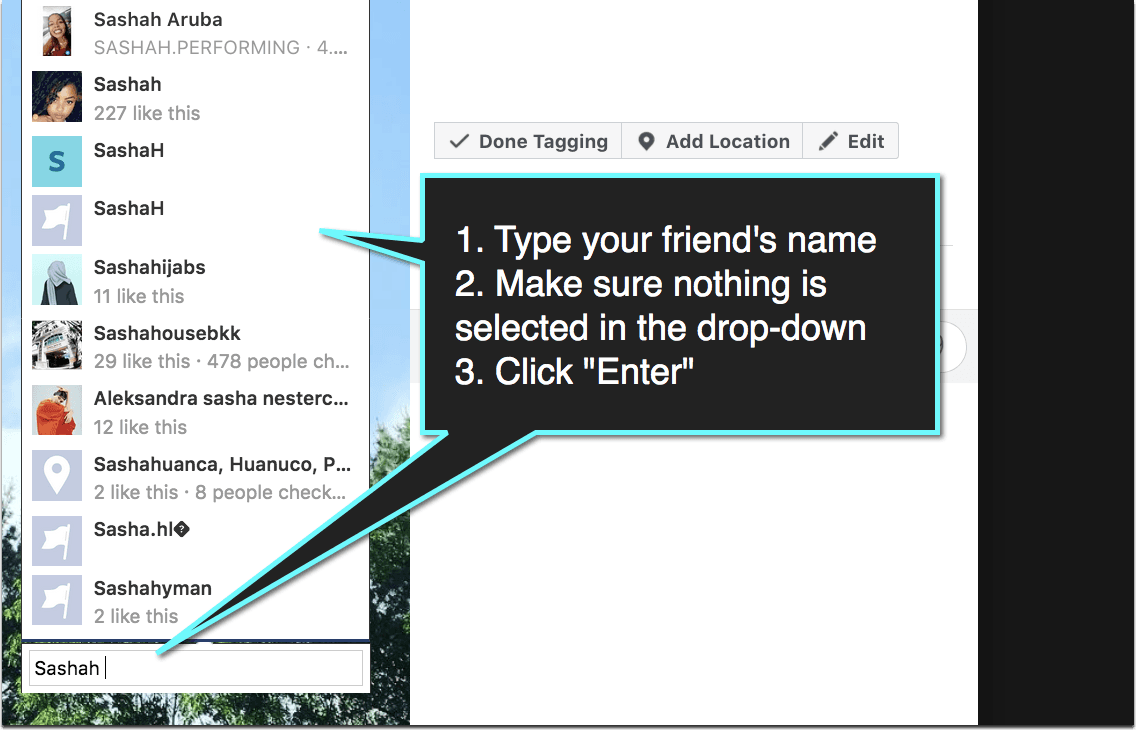 The name will appear as anyone hovers over their face in the picture and will be listed in the list of tagged people next to the photo.
It won't be clickable though (unlike those name you chose from the drop-down).
How To Tag Someone on Facebook Anywhere Now
Time needed: 5 minutes
Tag someone on Facebook easily:
Type @ and start typing your friend's name
Your friend is likely to appear in the drop-down
Select the friend from the drop down for them to receive the notification of your update or comment
If you are managing a Facebook page, the process works the same but you need to be somehow connected to a person you are tagging (Facebook user needs to be your follower or you need to have common connection). Meaningful tagging is a great way to connect to your Audience and engage with your followers.
Happy tagging!