Youtube Music is a fairly new Youtube's product allowing users to use Youtube as a music streaming up. Surprisingly (for such an established platform), Youtube couldn't get the usability quite right.
Specifically, one of the most favorite Youtube features – i.e. playlists – causes a lot of confusion, so many users are wondering how to create and use a Youtube Music playlist.
How to Make a Playlist on Youtube Music App?
To create a Youtube music playlist:
Open Youtube Music app and find the song you want to add to your new playlist
Tap vertical three dots … next to the track
Select "Add to playlist"
Tap "New playlist"
Type your new Youtube music playlist name and tap "Create"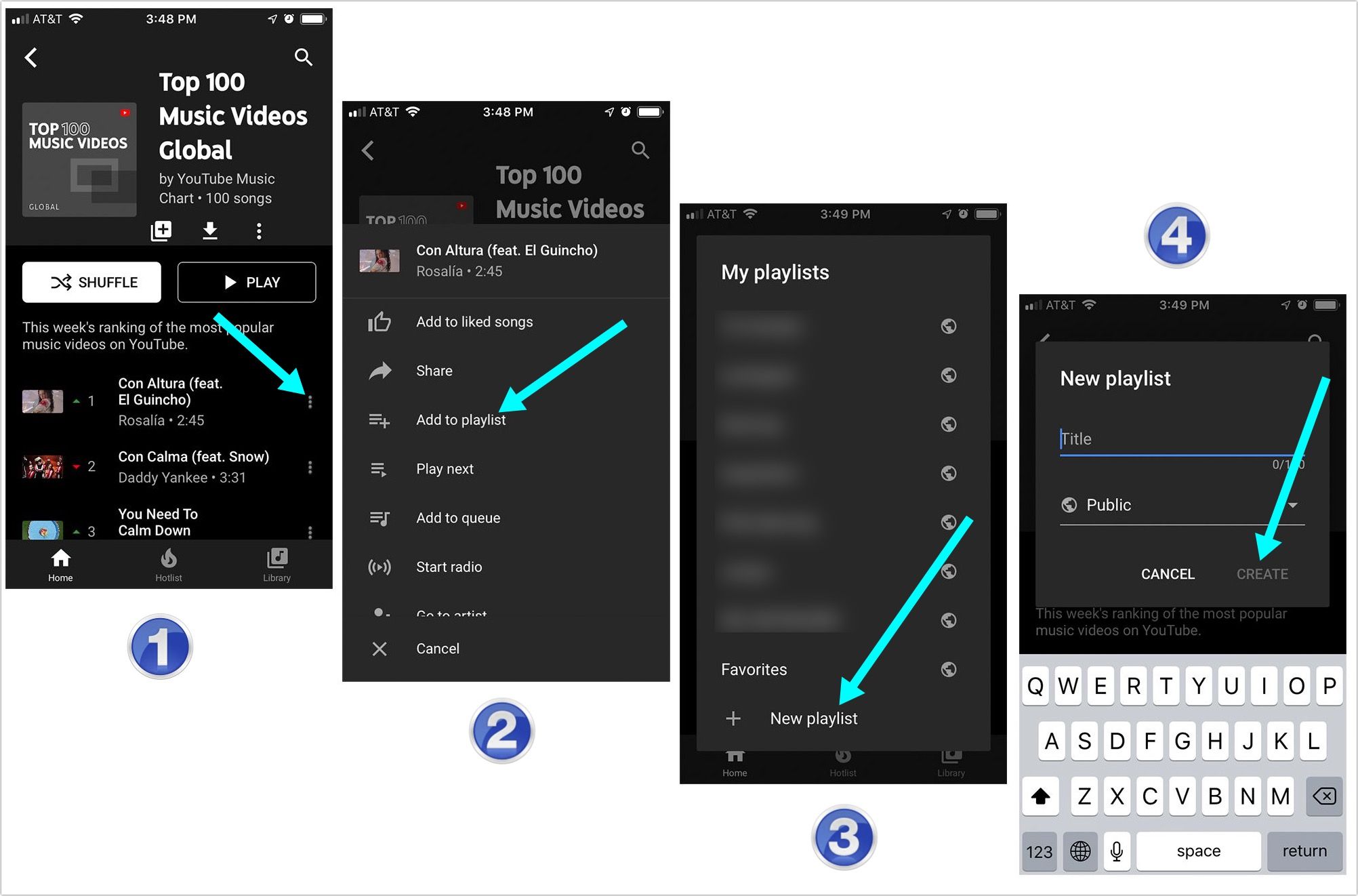 Access Your Youtube Playlists Using Youtube Music
Alternatively, you can access your Youtube (old and new) playlists from the Music App but not all of your Youtube tracks will be available though Youtube Music App (I guess it has something to do with copyright).
Some songs from your regular Youtube playlists will be labeled as unavailable from Youtube Music app: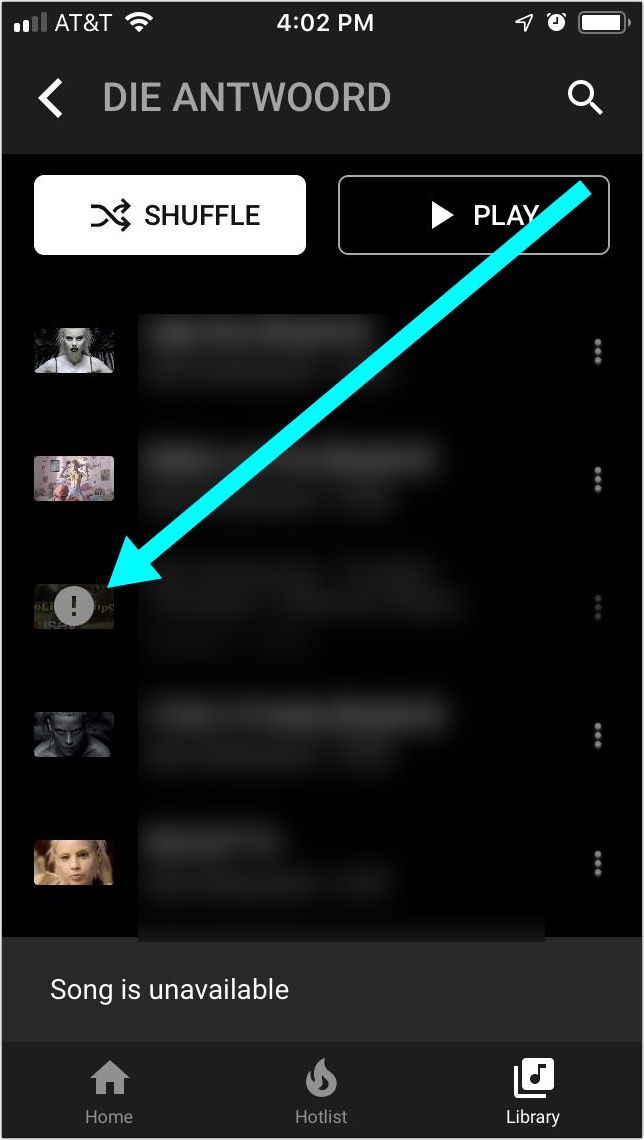 On a bright side, the majority of songs in my playlists did work through the Music app.
How to Add Music to Offline Playlists on Youtube Music?
Offline playlists are only available through the premium package on Youtube Music. You cannot really add songs to your playlists in an offline mode: You can only listen to already downloaded playlists before you go back online to download more.
That being said, whether you have a paid or a free version, you cannot add tracks to playlists in an offline mode but you can listen to already downloaded playlists, even when you have no Internet connection.
Here's How to Use Youtube Music Playlists
Apart from creating and managing playlists, there are more cool features of the app that all come with Youtube Music Premium ($9.99). The good news, the package offers three months of free trial, so you can enjoy the features for free before deciding if you love them enough to upgrade.
Apart from ad-free experience, Youtube Music Premium also offers:
How to Download Music from Youtube Playlists
Download your favorite songs and whole playlists to listen to music in an offline mode. This is perfect for hiking or when you are going on a long flight: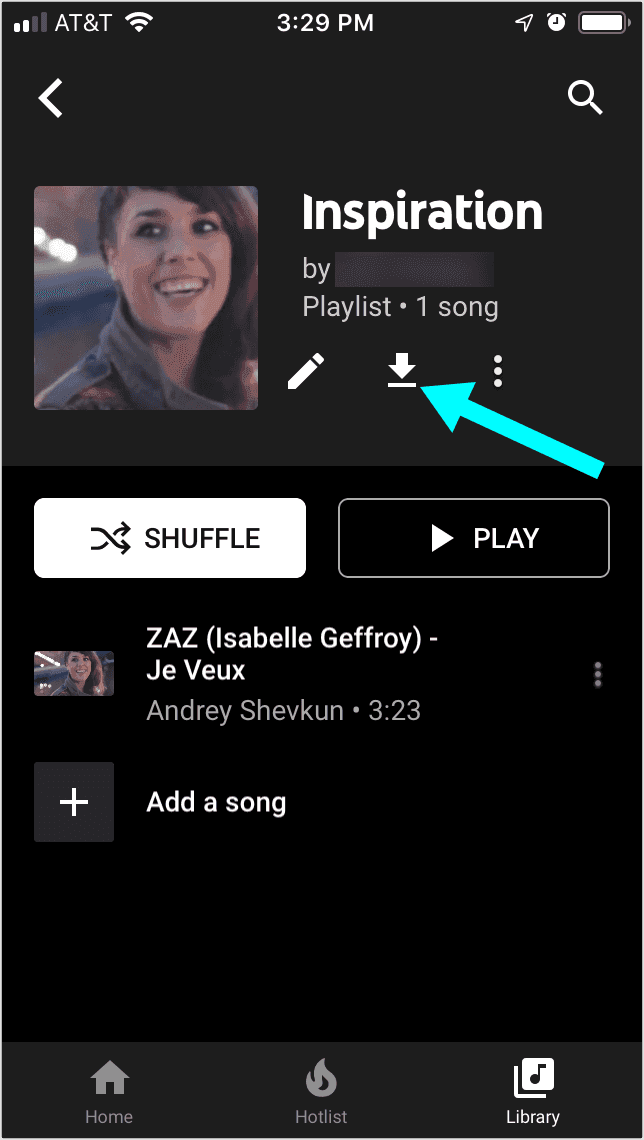 Here's How to Enable Youtube Music Audio Mode
Make your music listening less destructing by activating audio-only mode. It does also work for your your existing playlists if you want to listen to those.
To activate the audio mode:
Make sure you have premium membership
When listening to a song, swipe up to maximize the player.
At the top, tap a red toggle with a play icon in it to switch between the modes:
Takeaways: How to Make and Use Youtube Music Playlists
Making a Youtube Music playlist works exactly the same as it does on a regular Youtube app. Find your song, tap "Add to playlist" and then "Create new playlist"
You can access your Youtube playlists from the Music App. So you can simply create playlists on desktop and then open it through Youtube Music App
You can download and use offline playlists with Youtube Music Premium tier that has three months of free trial
You can also listen to Youtube playlists in an audio mode using Youtube Music app
For further reading read these instructions:
Overall, Youtube Music seems to be a nice music-discovery app that lets you download music (legally) and play music in an offline mode. Youtube has a huge music library, so you are likely to find all music you need there.
The free tier is a bit limited but still usable. You can stream music online, and discover new music. Youtube Music is a nice alternative to popular digital music apps, like Spotify or Soundcloud, especially if you are an active Youtube user.
It has a vast music collection and pretty smart algorithms suggesting you new releases based on your favorite music. It works as an Internet radio station that can endlessly play free music and match music to your personal preferences.
The premium service offers a nice family plan offering a family of six enjoy ad-free on demand music experience for $14.99/month.
With music streaming services and online radio stations, the music industry has witnessed a lot of exciting changes. I appreciate the ability to broaden my outlook and listen to new music free of charge wherever I go.
If you have more questions about it, please ask in the comments!