Your resume and cover letter are huge components of a successful job search efforts and career building. Do you know that you can find a free cover letter template in Google Docs?
Google Docs have templates for just about anything, including cover letters.
What is a cover letter?
A cover letter is a message accompanying your resume or your CV whenever you are applying for a job.
A cover letter aims at giving some context to your formal resume as well as personalizing it. You send the same resume again and again, but your cover letter includes different details in each case.
A cover letter is what a recruiter, a hiring manager or a decision maker reads first, so it is very important that the letter should create a positive first impression. Your cover letter and resume can break or make a successful career opportunity.
What are the 3 types of cover letters?
Application Letter is the traditional cover letter which is written in response to the announced job opening. This is also the most common type.
Letter of Interest (also known as "Prospecting cover letter") is the cover letter expressing an interest in working for a certain company and inquiring about the possible / future job openings
Networking letter is a cover letter to your friends and colleagues requesting help in acquiring the position (asking for the recommendation)
There's a free Google Docs template for each of the above types below.
What should be included in a cover letter?
All the cover letter types should include the following:
Your contact details (full name, email and phone number)
The addressee's contact details and business name
Date
Concise introduction in the opening paragraph
The name of the job you are applying for
The summary of your relevant experience, qualifications and skills (don't go into too much detail: There's a resume attached that will provide further detail. Keep it concise and to-the-point)
A note on why you think you will be the best fit for the job
A call-to-action (Ask them politely to contact you).
How do you write an impressive cover letter?
Don't try to stand out and don't oversell yourself. A good cover letter sounds neutral and professional. Don't write more than one page and rearrange sentences carefully for them to sound clear and straightforward.
A cover letter aims at informing rather than impressive. Your letter shouldn't read like you were trying too much.
Use business writing best practices:
Use action words and verbs where possible
Convey your thoughts in a most clear way
Stick to short paragraphs and sentences
Mind your punctuation (Here's a good checklist)
Mind your Grammar: Proofread carefully.
Google Docs cover letter template
I have compiled a few of the free templates of cover letters in Google Docs and created this folder for you:

How to use our cover letter template (Google Docs) NOW
Click any template in the Google Drive folder and then go:
File -> Make Copy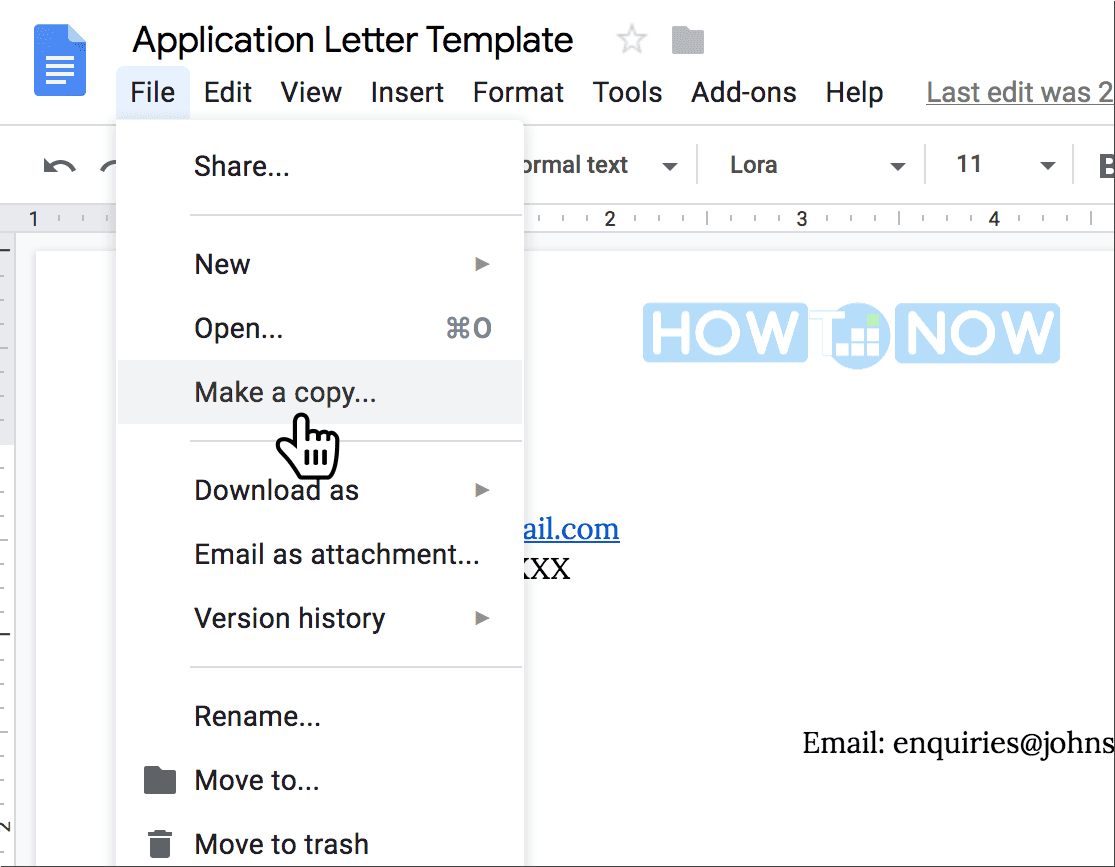 You will need a Google Drive account for that.
Once you have your own copy of a cover letter example, go ahead and edit it to add your own details.
Google Docs make a great file editing tool because:
You can choose the cover letter format to download: Microsoft Word, PDF document or an HTML document (in case you want to publish it on your site)
Google Docs are free and extremely easy to use
You can keep all your files in one place and access them instantly from anywhere you need them
Google Docs are sharable (on case you want to get some feedback or help from your collaborators or friends)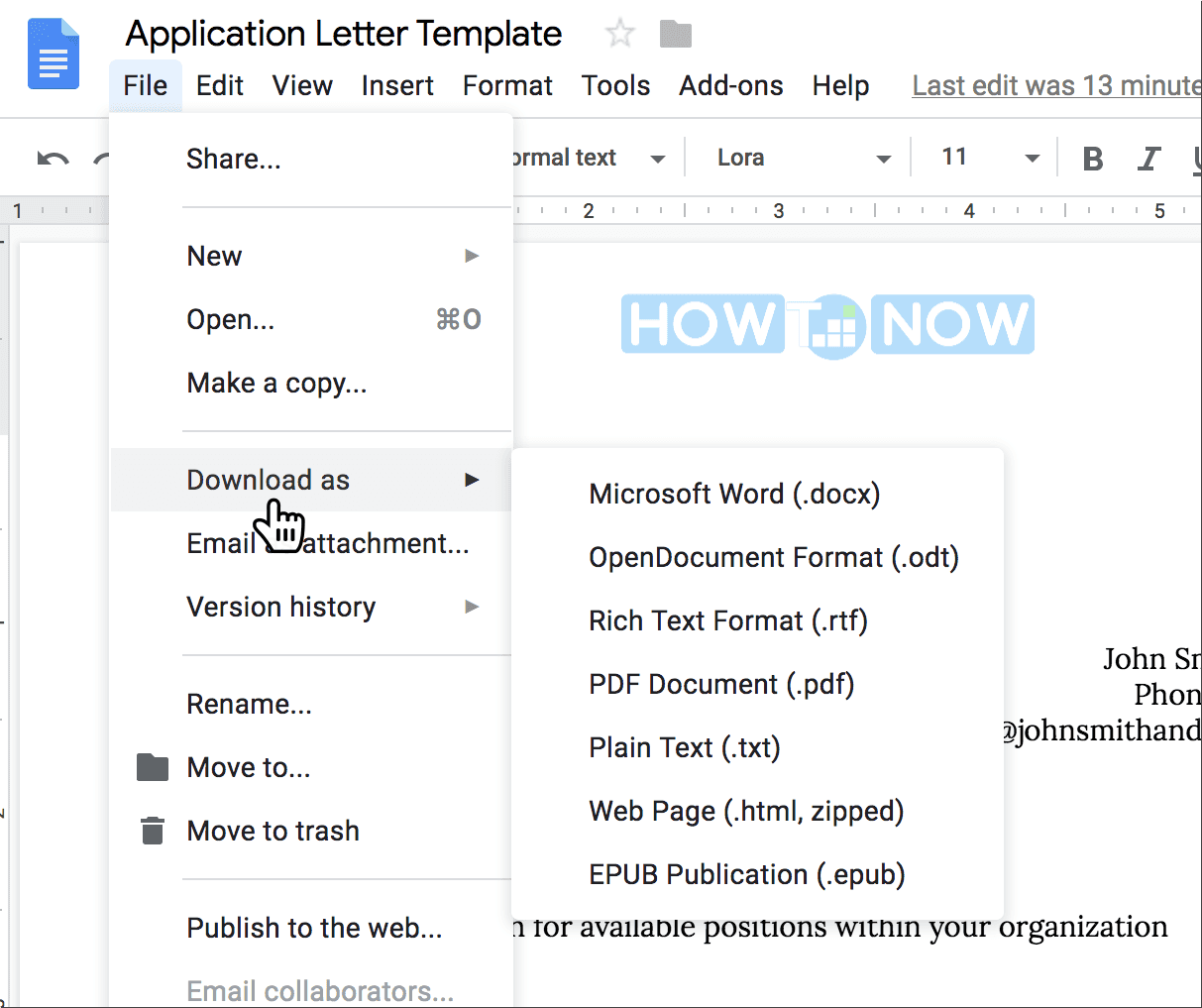 Looking for a job is stressful. Whether it is a career change or exploring new opportunities, I hope our writing tips and Google Docs cover letter template collection will turn helpful.
Disclaimer: Ours is not a professional cover letter template as we are in no way career experts. But it is a good foundation to build upon. Writing a cover letter is easier when you have solid samples to refer to.
Check out more of our free Google Docs templates:
If you have your favorite free cover letter template, please share and we'll be happy to include them in our Google Docs collection.